| On Site |
Into the Woods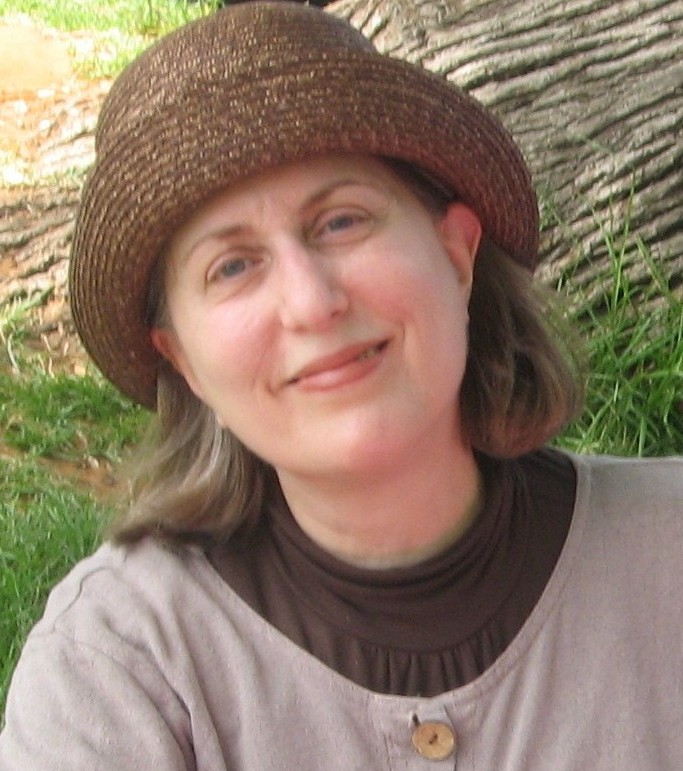 | June 5, 2019
Creating Judaica art from olive wood isn't just his job, it's a way of life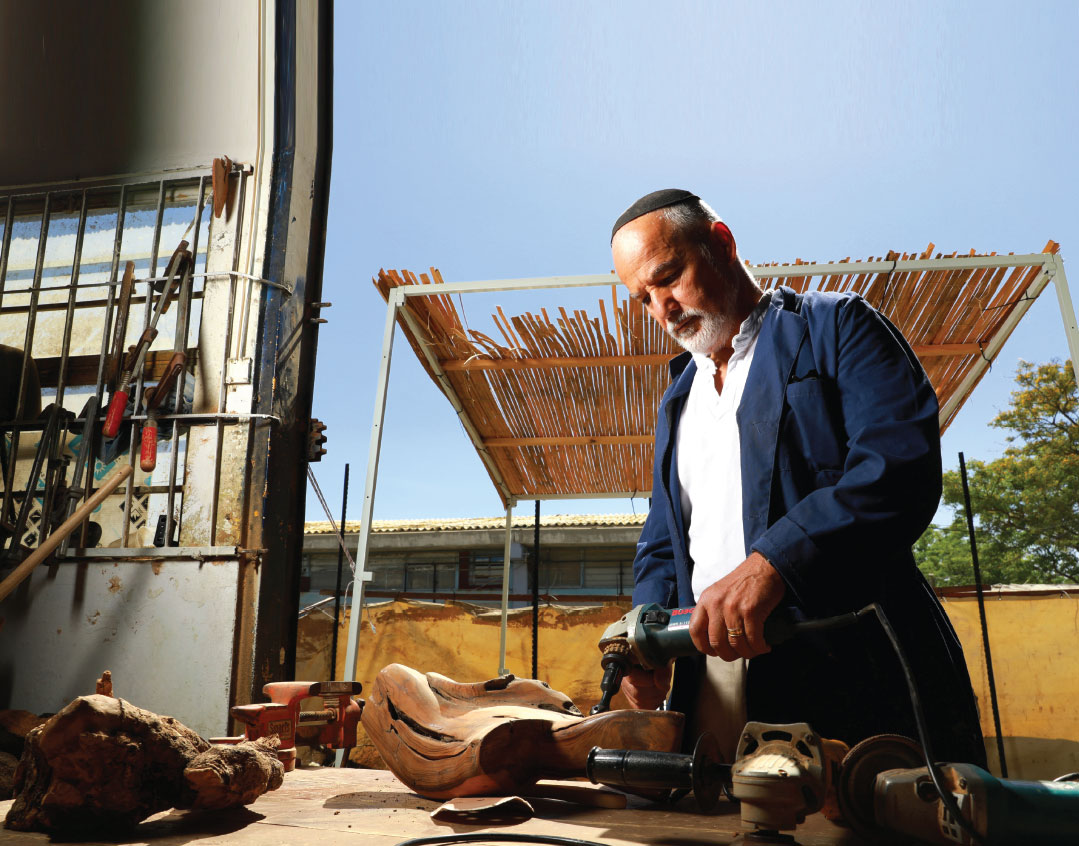 I
t's a few days before Lag B'omer. In neighborhoods throughout Eretz Yisrael, kids are busy finding those last branches and scraps of wood to add to their bonfires. But in a woodworking shop in Maaleh Adumim's industrial zone, Uri Kalfa is hoping to light a different sort of fire.
Seated in the shop's rustic "parlor," where handcrafted wood stools give a hint of what is to come, are half a dozen teens from Ohr Moshe, a yeshivah located in Beit Shemesh. They've come to participate in a two-hour workshop where they will make and decorate a wooden mezuzah case. During Kalfa's opening remarks, they eye him with that mixture of boredom and bravura that teens do so well, as if to say, "I dare you to interest me in this stuff."
But Uri Kalfa is up to the challenge. It's not just that he understands kids and appreciates them for what they are — unique expressions of Hakadosh Baruch Hu. He also understands the power of wood: how creating something with your own hands can awaken wellsprings of creativity, as well as positivity, hidden deep within your soul.
Deep Roots
Uri is an enthusiastic advocate of olive wood. Olive trees are native to Eretz Yisrael, and his love for the wood is partly due to the age of some of the trees — some have witnessed almost 1,000 years of Jewish history — and partly a reflection of his own lifelong yearning to live in Israel and play a part in the country's history.
His family's roots are in Souf, a small town in Algeria, where his maternal grandfather was the rav, a shochet, and a jewelry maker. The family left Algeria in 1947 and tried to reach Eretz Yisrael, which was still under the rule of the British Mandate. The British turned back their ship, sending them to a DP camp on Cyprus instead. They did finally reach Eretz Yisrael in 1948, after the State of Israel was established, and the family settled in Haifa. Uri was born there in 1954.

But all was not rosy in the Promised Land. "My parents had a hard time," says Uri. "Mostly European Jews lived in Haifa, and there was a lot of prejudice against Middle Eastern Jews."
His family moved to Canada in 1965, seeking better economic opportunities. His father's brother had moved to Canada five years before, but even with family to help, Uri recalls that this wasn't an easy transition either. They settled in Toronto, where there was a Jewish community, but very few Sephardim.
"Toronto has grown since then, and now there is a big Sephardi community," he comments. "But while I was growing up, we always felt like we were outsiders."
Uri felt like an outsider at his public school, too. He didn't speak a word of English when he arrived, although learning the language was the easy part. Much harder was fitting in with his non-Jewish classmates, who found him as strange as he found them. "Canada was very conservative at that time — there weren't a lot of foreigners living there," he says. "So there was prejudice at school too. I learned that being a Jew is not a simple thing."
But he adapted, and he came to love the city that he then called home. Later, he married and started to raise a family. However, a trip back to Israel when he was 20 reawakened longings for his real home. "When I returned to Canada," he recalls, "there wasn't a single day in my life when I didn't think, 'I want to come back.' "
It took him 40 years, but in 2007 he and his family — today he has 11 children, bli ayin hara — did move to Israel, settling in Maaleh Adumim. Has reality matched his expectations?
"Looking back, I can only say, 'What took me so long?' "
(Excerpted from Mishpacha, Issue 763)
Oops! We could not locate your form.
>