| the Places You'll Go |
Into the Woods
| June 24, 2020
When cabin fever hits, some of the most surprising excursions aren't too far from your own backyard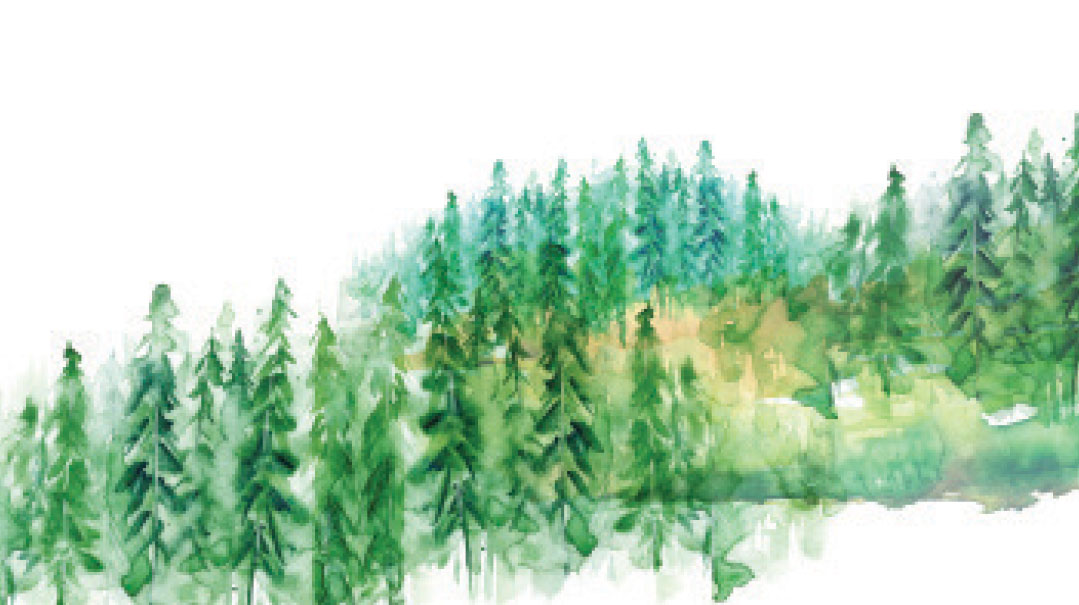 If we lived for four years on Forest Grove and never stepped into the forest, we never would. We'd spend Sunday afternoons in the sunny parks and playgrounds we loved. We'd drive on our vacation days to the mountains, lakes, and coast. We'd take our Shabbos walks on the cobblestoned road with the country feel that runs alongside the forest. But inside the forest, never.
It was too dark and dense for me to walk alone. Too rocky for the stroller. Too steep for the toddler. Out of the boundaries of the eiruv. We don't know the exact route the path takes. And, ach, this is basically urban territory after all — the river running through it is probably brown with pollution anyway.
We never would.
Until the playgrounds were closed and car trips forbidden. Schools were locked and no friendly jump rope tapped the sidewalk. Spring sang around us, while our world closed in.
The first time was a Friday. At the end of a week of everybody-home-all-day-every-day, knee-deep in toys we were Pesach cleaning, closets dumped out, piles of clothing to sort, I asked my husband, "Can we go out somewhere?"
He was ready. The week had been that heavy. "Where?"
"Let's go to the forest."
We rounded the children up, pulled on sneakers and jackets, and walked down the street. At the end, a gate pushed open. Stroller and all, we were inside, making our way down a path, to the sound of rushing water below. My girls skipped on stones.
Stepping further down, shielded by dense green foliage stretched into a canopy, we couldn't hear the road or see the houses. Bees and birds with blue-feathered tails buzzed and sang instead. A million grasses and weeds and wildflowers pushed their heads up through muddy soil, and sunlight glinted on water rushing by. And the water wasn't brown. It really tinkled — we held on to each other, shh-ing, so we heard.
A stolen hour on a busy day, but we'd gone somewhere we'd never imagined, found a diamond in our backyard.
Two weeks later, I toyed with the idea of going on a Chol Hamoed trip, somewhere scenic and empty and not too far away. But the UK allowed only exercise close to home.
Again, the forest. Another entrance this time, a different path that had cyclists and hikers and weeds and shorter grass and reeds surrounding more water, widening into a lake this time. So much nature, real nature — not landscaped gardens and manicured bushes, not even tulips and rosebuds and sloping lawns We strolled, then walked, tried to find the path to exit near home.
Around the lopsided lake, another path, a tiny bridge over a stream, and we realized we'd gone too far. Down through a vale, around, we followed a path that brought us out on a sloping road.
Out of our comfort zone, in the unexplored vistas of a now-friendly forest at the end of the road, one family experienced the bloom of spring like never before.
(Originally featured in Mishpacha, Issue 816)
Oops! We could not locate your form.
>