| Inside Job |
Actuary | March 22, 2017
We have our fun — we celebrate "Pi" day on March 14th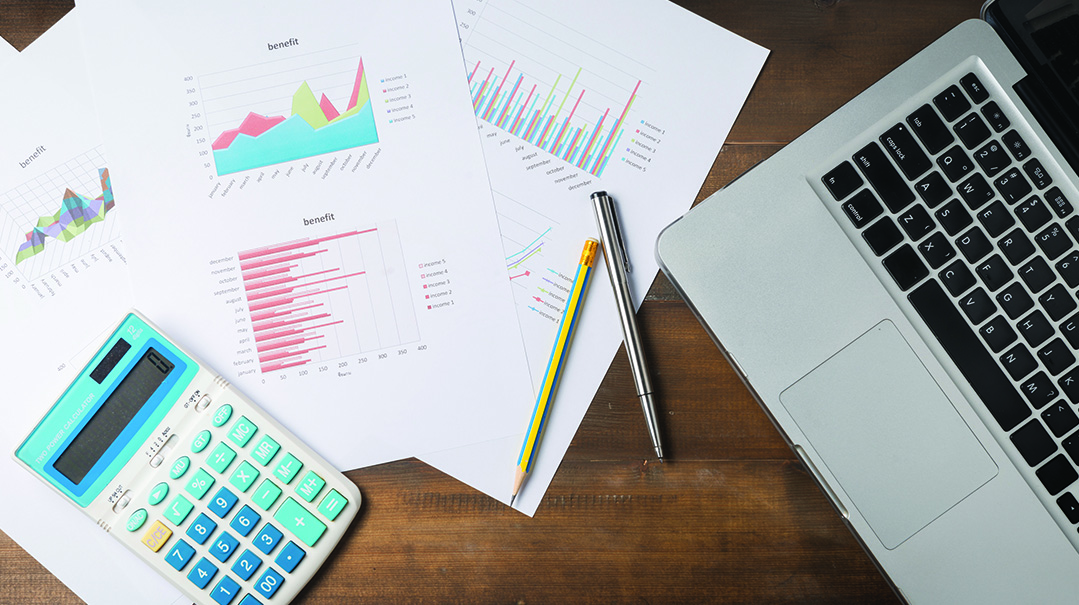 E ver heard the joke about the difference between actuaries and morticians? These three women have endured their fair share of actuary jokes and more. They discuss what it's like to study hundreds of hours for tests you take for years on end (hard) why calculating risk is important (everyone needs insurance for something) and how to respond to someone who asks if you're depressed because you spend all day deciding when people will die (no).
Rochel Leah Greisman
23 an actuarial analyst at Berkley Accident and Health in Hamilton Square New Jersey. She's been working in the field for two years.
A lot of people aren't sure what an actuary does all day. The job description in a nutshell:
It depends on the path you choose. There are two basic routes — life and health is one property and casualty is the second — and there are many types of actuaries in each field. Some examples: pricing actuaries help price products like an insurance premium. Reserve actuaries determine how much a company has to set aside to fund possible future liabilities. Product actuaries develop products from initial research to product monitoring.
In general an actuary thoroughly analyzes data and uses it to draw conclusions. She might research medical diagnosis categories that have a high probability of large claim amounts based on her company's experience and external research and use that information to price products. I work as an entry-level actuarial analyst for a health insurance company collecting and organizing data on premiums reserves and paid claims. My superiors analyze that data as an indicator of how the company performed.
I also create data-tracking reports. For example a policy is priced based on expected claims and we track the actual claims to see if our assumptions were correct. We have a program that can produce these reports but a lot of the data we need is too specific and complex for a computer to generate so yes even with advanced technology and sophistication there's still the need for humans.
Friends ask if spending my day figuring out how likely it is that John Doe will drop dead is depressing. I tell them…
While my job isn't actually figuring out the likelihood of John Doe dropping dead I'm exposed to a lot of situations with mortally ill people. When I first started working I overheard someone in the office saying "Well if this person would just die then we'd be able to price this group at a much lower rate " and "Seriously so-and-so is on her tenth life when will she expire?" It's disturbing but no one knows who any of these people are it's more theoretical than actual. Determining the likelihood of John Doe dying is more of an abstract concept than a real one.
One of my monthly projects includes high-claim analysis and sometimes I read details about the claimant's medical state.
It can be hard to get past the first few lines about what people are going through on a daily basis! It gives me a renewed appreciation for life by teaching me how grateful we need to be for things we take for granted.
The two most crucial traits for an actuary are…
Persistence and dedication — the exam process requires dogged persistence and extreme dedication! You need to pass five preliminary actuarial exams to reach the associateship level and there's an additional requirement to become a fellow. The actual exams vary depending on your path but the time commitment is similar: Suggested study time is about 100 hours per hour of the exam which generally run about three to six hours. A four-hour exam calls for 400 hours of serious studying — no exaggeration you really need all that time! There's no graduate school required but the exams more than make up for it.
Actuary is rated as one of the best jobs in America because…
It's a desk job that isn't just busy work you need to use your thinking skills. It's generally depending on your position and company a pretty low-pressure job — aside from the exams of course — and it offers a lot of flexibility compared to other corporate jobs.
The most challenging aspect of the job is…
Taking exams while working full-time especially for a wife and mother — sometimes I wonder if the week before an exam is harder for me or for my husband! The company I work for gives me study time at work and pays for exam materials and exams which is standard. They also give raises for each passed exam which is a good motivator when the going gets tough.
I'll never forget the job interview I had where the interviewer said if you have an exam scheduled but a client needs something that day the client takes priority. The exams are offered only during a specific timeframe so if you miss it you need to wait a few months — sometimes six — until the next time and this is after putting in several hundred hours of studying! Needless to say I wasn't interested in the job.
Roselyn Feinsod
46, is a senior partner and east regional practice leader for the Retirement and Investment Solutions division at Aon in New York, New York. A Fellow of the Society of Actuaries, she's been working in the field for 25 years.
A lot of people aren't sure what an actuary does all day. The job description in a nutshell:
Pension actuaries are responsible for helping clients manage the cost and risk of retirement programs; their clients are large companies, usually 1,000 or more employees, and they provide their employees with benefits like healthcare and retirement. At Aon, we work with interesting and well-known companies like AIG, Con Ed, Ernst & Young, and GE.
Actuaries evaluate how much money these companies have to put aside today to make those future payouts they've committed to their employees. The company has to be prepared because there are interest-rate fluctuations, market investment returns, and the future actions of their employees — they may leave their jobs, retire, become disabled, or die — and the company needs to be able to give benefits when their employees need them.
Friends ask if spending my day figuring out how likely it is that John Doe will drop dead is depressing. I tell them
it's really not just about people dropping dead, though, yes, we've all heard the jokes about the difference between actuaries and morticians (answer: nobody is dying to see the actuary!) and the one about why the actuary took a bomb on the plane (answer: because the odds of two bombs was impossible). We might not be so funny, but we have our fun — we celebrate "Pi" day on March 14th.
Plain and simple, actuaries help their clients with retirement and investment needs. It's a huge global issue: people live longer now, returns are uncertain, people aren't saving enough, and companies need to remain competitive. Actuaries help make sure that the promises companies make to their employees are secure and well-funded, that they're managing their plans legally, and that employees understand and appreciate the programs and are saving appropriately.
The two most crucial traits for an actuary
The combination of math and analytical skills along with communications skills. If you can do complicated modeling and calculations accurately and then can use that analysis to provide great visual summaries explaining it to your clients, you'll do well.
For example, I'm an advisor for the New York utilities companies Con Ed and Orange & Rockland. Our team was hired to conduct a study on their benefits plan: compensation, retirement, health, and time-off plans. Utilities are regulated by the state's Public Service Commission, and they need to prove they're providing their employees the right benefits, since customers — you and me and everyone else in the city — pay for these costs as part of our gas and electric rates.
We compared their plans to their competitors, surveyed employees about them, and analyzed the costs. We recommended changes — for example, to increase bonus payouts to employees with satisfied customers — while reducing other benefits. I then testified to the PSC that their pay and benefit costs are reasonable and can be included in the utility rates. It's a great feeling to work on a project that keeps the power on in New York City and other parts of the state!
The most challenging aspect of the job is
At the beginning of your career, it's the exam process. We take very difficult tests on topics like probability, actuarial modeling, and pension law; pass rates for the exams are below 50 percent.
Later, if you're a consultant, the challenge is about managing clients — keeping them happy, developing new products and services, and growing revenue and profit so stock price rises. Just like any other business!
Actuary is rated as one of the best jobs in America because
it offers high salary, job security, and flexibility. Salaries start at $65,000 plus benefits with just a bachelor's degree, and grow to $200,000 and beyond plus benefits, bonus, and stock. It's a specialized field, and it's still growing! There are part-time options, and with today's technology, you can even work remotely at least a few days a week, which is great for work-life balance.
I often get asked if it's a good field for young mothers, I say yes, as long as you can study with babies crawling on your math books! I loved having 30 days a year off to study, I always studied at home with my kids around, and when you complete the tests, it's great. Most companies let you work at home, so you can put up the challah and chicken soup and get on your computer and conference calls.
Avivya Stohl
Assistant vice president at Farmers Insurance Group in Los Angeles, California. A Fellow of the Casualty Actuarial Society, she's been working in the field for 35 years.
A lot of people aren't sure what an actuary does all day. The job description in a nutshell:
Actuaries manage risk. We generally work for insurance companies or as consultants for large companies, analyzing the potential occurrence of undesirable events. Everyone buys insurance to minimize all kinds of risk associated with all kinds of possible adverse events. In homeowners insurance, that can be theft or a house fire. In health insurance, it can be a medical treatment. In auto insurance, it can be an at-fault driver who has to reimburse the injured driver for car repair and medical costs. Manufacturers purchase commercial liability insurance, healthcare providers buy insurance for medical malpractice claims. I could go on and on — the list is endless. Actuaries are key players on management teams because by assigning dollar values to our evaluations — calculating how much potential risk costs — we're helping clients plan and protect their futures.
Friends ask if spending my day figuring out how likely it is that John Doe will drop dead is depressing. I always tell them
it depends. Life and pension actuaries work with mortality tables, but casualty actuaries, like me, and health actuaries, rarely use them. My work is intellectually rigorous and rewarding; I love it! It's almost like playing chess, working and concentrating for long periods of time. I'm still, even after all these years, refining my methodology. I spend my time solving puzzles using mathematics, and I'm helping provide individuals and corporations peace of mind in the face of uncertainty. We don't look at potentially adverse outcomes to predict them — "You'll drop dead by this date" — or to dwell on their existence, but rather, to mitigate the harm that could result.
The two most crucial traits for an actuary
the ability to think analytically and to be proficient in math — not a math brain, per se, but that you understand and can use mathematical concepts comfortably. Take these cases: young drivers get into more accidents than middle-aged drivers, and accident severity differs based on the types of cars they're driving. The life expectancy of a 40-year-old male smoker is different from that of a 40-year-old male nonsmoker. A fire in a huge building with expensive furnishings is more severe than one that burns down a small, inexpensively furnished home, not to mention the likelihood of a fire in each place at all — proximity to a fire station makes a difference, for example. Each factor translates into a dollar value, and each case will be charged a different premium, based on what we predict is the frequency and severity of claims.
Actuary is rated as one of the best jobs in America because
it's such a rewarding career; it requires mental rigor with practical, real-world applicability. I don't know if it's considered very flexible, though. I worked full-time for three years at the beginning of my career, then part-time for many years — several days a week with occasional consulting — and then I went back to full-time, which I've been doing for the last 22 years. It wasn't easy to get a serious position that allows part-time! I was fortunate, but women do ask me about that a lot, and I don't think you should expect to get it easily. My experience has been that the best way to get part-time work is to first work full-time, and then once the company has been impressed with your work and ethic, you may be able to change to part-time.
The most challenging aspect of the job is
the constant translation of highly technical, mathematically complex risk-mitigation calculations into a dollar value. The uncertainty involved in the very nature of insurance is a major challenge, because unlike most businesses, where the cost is known but the income is unknown, insurance is the opposite. A shoe store goes into the season knowing the cost of the shoes it purchases, its rental costs, and payroll expenses, but the major unknown is the income, what they'll be earning from shoe sales. But with insurance, the company's costs — payouts on future claims and defense in liability cases — are unknown, while the income — premium earnings — is known. Pricing insurance is complex, because costs are based on the actuary's assumptions — reasonable assumptions, but assumptions nonetheless.
A real challenge early on in my career was finishing all of my actuarial exams, that was a wild ride! I took my last exams while working full-time and being a mother of five active children in yeshivah day schools — driving carpools, running errands, helping with homework. I often studied for exams beginning at 11 p.m., and I'd inevitably find myself asleep on the sofa at 2 a.m. The wildest was when my children tested me on the material when we were stopped at red lights on the way to and from school, ball practices, birthday parties, wherever we went.
After passing several exams, you achieve associateship status, after which there are several more exams required to reach fellowship, which makes you fully credentialed and boosts your salary and career forward tremendously. Even for the brightest of actuaries it's a time-consuming process. I actually took a long break so I could raise my children, and then I went back to studying for my fellowship. Looking back at those times, and the way it worked out with my career and family, I feel very blessed!
(Originally featured in Family First, Issue 535)
Oops! We could not locate your form.
>