| In the Arms of Rabi Shimon |
In The Arms of Rabi Shimon | May 4, 2021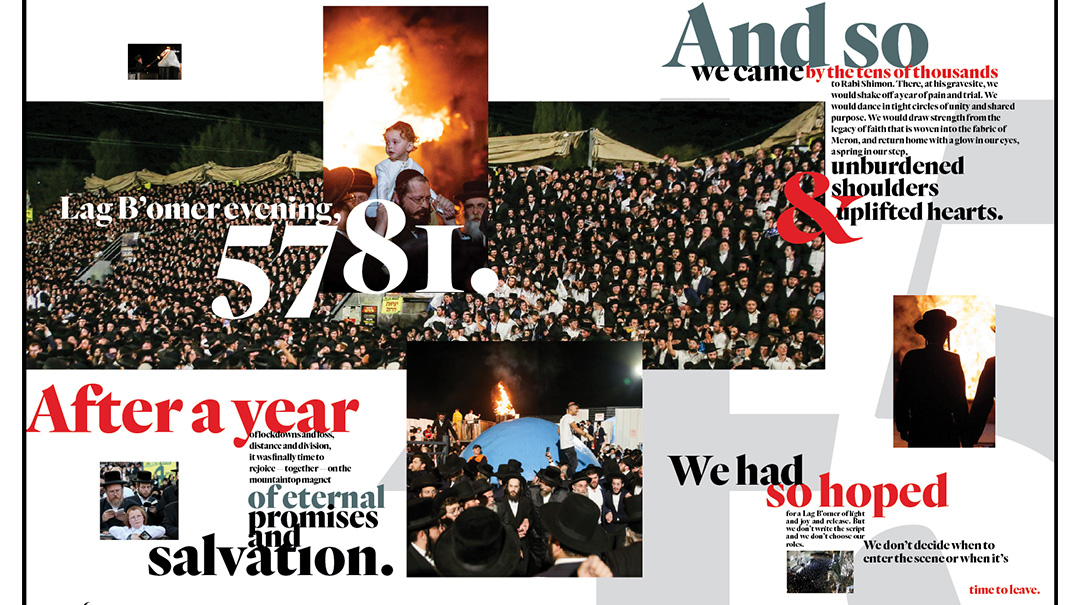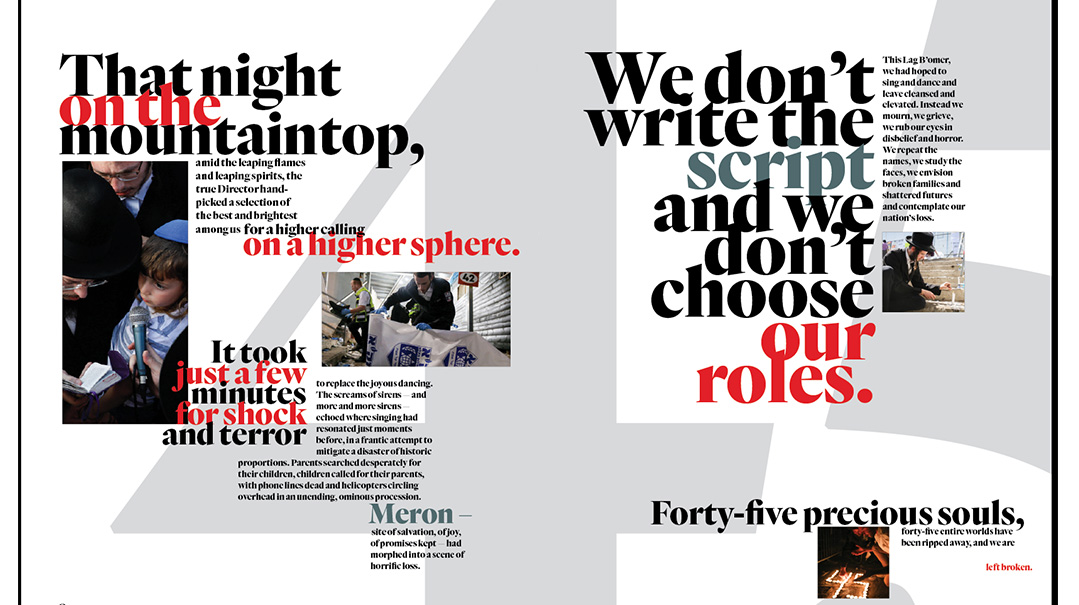 Lag B'Omer evening, 5781.
After a year of lockdowns and loss, distance and division, it was finally time to rejoice — together — on the mountaintop magnet of eternal promises and salvation.
And so we came by the tens of thousands to Rabi Shimon. There, at his gravesite, we would shake off a year of pain and trial. We would dance in tight circles of unity and shared purpose. We would draw strength from the legacy of faith that is woven into the fabric of Meron, and return home with a glow in our eyes, a spring in our step, unburdened shoulders and uplifted hearts.
We had so hoped for a Lag B'Omer of light and joy and release. But we don't write the script and we don't choose our roles. We don't decide when to enter the scene or when it's time to leave.
That night on the mountaintop, amid the leaping flames and leaping spirits, the true Director hand-picked a selection of the best and brightest among us for a higher calling on a higher sphere.
It took just a few minutes for shock and terror to replace the joyous dancing. The screams of sirens — and more and more sirens — echoed where singing had resonated just moments before, in a frantic attempt to mitigate a disaster of historic proportions. Parents searched desperately for their children, children called for their parents, with phone lines dead and helicopters circling overhead in an unending, ominous procession. Meron — site of salvation, of joy, of promises kept — had morphed into a scene of horrific loss.
We don't write the script and we don't choose our roles. This Lag B'omer, we had hoped to sing and dance and leave cleansed and elevated. Instead we mourn, we grieve, we rub our eyes in disbelief and horror. We repeat the names, we study the faces, we envision broken families and shattered futures and contemplate our nation's loss.
Forty-five precious souls, forty-five entire worlds have been ripped away, and we are left broken.
Oops! We could not locate your form.
>