| 2.0 Feature |
How One Entrepreneur is Changing the Perception of Orthodox Jews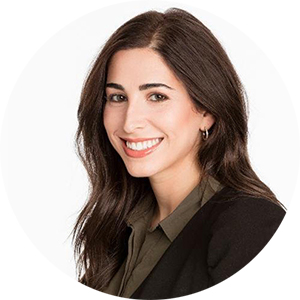 | December 2, 2019

W
hat do you do when you get an 'aha' moment? How often do ideas pop into your head that get brushed to the side never to be seen again? It can happen to the best of us, so it's always inspiring when someone chooses to put that thought into action and do something about it.
More than ten years ago, that was Allison Josephs. She got connected to a journalist who was working on an article about the Orthodox Jewish community. The journalist came in with set ideas about what she thought Judaism was, but after speaking with Josephs for three hours, left feeling completely differently from her negative perceptions that were there at the start.
It was this experience that left Josephs thinking about how important it was to change that perception further, and that if she could do so, how much it would impact the kiruv world in the future. "Once people see how beautiful Judaism is, they want to choose it freely," she says. "The question became, 'What's the mechanism? How do you do a worldwide makeover?'"
She set out to take control of the narrative about Orthodox Jews, starting with a YouTube video under the name "Jew in the City." Her passion for the project only snowballed, and soon, she left her full-time job in kiruv to work on it 100% of the time. "When I started this, I had no business plan or seed money," Josephs explains. "My husband was in his last year of law school. I sat him down and said, 'I'm going to have no money for awhile, do you mind if we live off more student loans and credit card?' He said, 'Go for it.'"

For years, Josephs struggled to make things happen, but her persistence paid off. The more she worked at it for free, the more other people took note and she began to get investors, even in just the form of friends and family at first to make more videos. These videos answered questions that may seem basic to those who grew up in the world of orthodoxy, but to those in the secular community, even many other Jews, the answers weren't so clear cut. One asked if Kosher food just needed to be blessed by a rabbi to make it so. Others talked about tzniut and why Jewish women wear wigs.
Slowly but surely, Josephs was invited to speak about her experiences. She started traveling and talking about her own Baal Teshuva story as well as continuing to dispel myths about the Orthodox community. Con Edison, for example was having some issues with observant clients and she was able to speak to the company to help them understand the community better.

At one of these speaking engagements though, her mission became even more meaningful. A couple from an ultra-orthodox community came up to her and said that the negative perception she was trying to dispel had actually happened to them. This made Josephs realize that her work was actually only doing half the job. While she was effectively educating the secular community, she realized the organization needed to expand their mission to re-educate those from the Hasidic and Haredi communities who actually went through trauma. "JITC attracted a whole new population we had no intention of even reaching," Josephs says.
So in 2014, seven years after Jew in the City officially launched, a complementary nonprofit called Project Makom was born. This organization works with those who have had negative Jewish experiences and gives them an opportunity to ask questions from the ground-up. They can reconnect through classes, social events and Shabbatons and talk through their experiences while ideally, erasing the negative feelings they developed about Judaism from their upbringing. Currently, Project Makom has helped more than 150 men and women reconnect.

Tonight, Josephs will host her 6th annual All-Stars Award Show event. This is an event where she highlights Observant Jews holding tightly onto their yiddushkeit while immersing themselves in secular environments through their work. The goal is to show others that being Jewish should never hold you back from achieving your dreams. This year's honorees include AJ Edelman, the first Orthodox Jewish male Olympian, Shulem Lemmer, the first born and bred Hasidic Jew to sign with a major record label, the Secretary of Transportation of Massachusetts, Setphanie Pollack, among others.
In the past, she's honored Senator Joe Lieberman, the first Hasidic Female Judge, Ruchie Freier and Ford Motor Company VP and Treasurer, Neil Schloss. The goal of the event is to continue to inspire others while raising money for Project Makom. "It's an evening to have the person who comes to our show experience Judaism how I experienced it," Josephs shares. "It's pride, love and joy. There's a pure feeling in the room of being a Kiddush Hashem that sets people's souls on fire."
As time goes on, Josephs shows no sign of slowing down. Her goals moving forward are to hire more staff (she currently has 12 people working from home part time helping her out), get more funding and eventually build an actual office where employees and participants alike can gather and collaborate.
Looking back on her journey and success, Josephs' advice is similar to that of other entrepreneurs, and it starts with just a single step. "Stop what you're doing right now and get started," she says. "You won't know all the answers right away, you just have to take action."
Want to learn even more? You can still get tickets for tonight's Jew in the City's All-Star event, this year at Lincoln Center in New York City. Visit Jewinthecity.com/events now to purchase and get more information.
Oops! We could not locate your form.
>