| LifeTakes |
How It Starts | August 24, 2021
   

We know so little when we dream of perfect years and happy children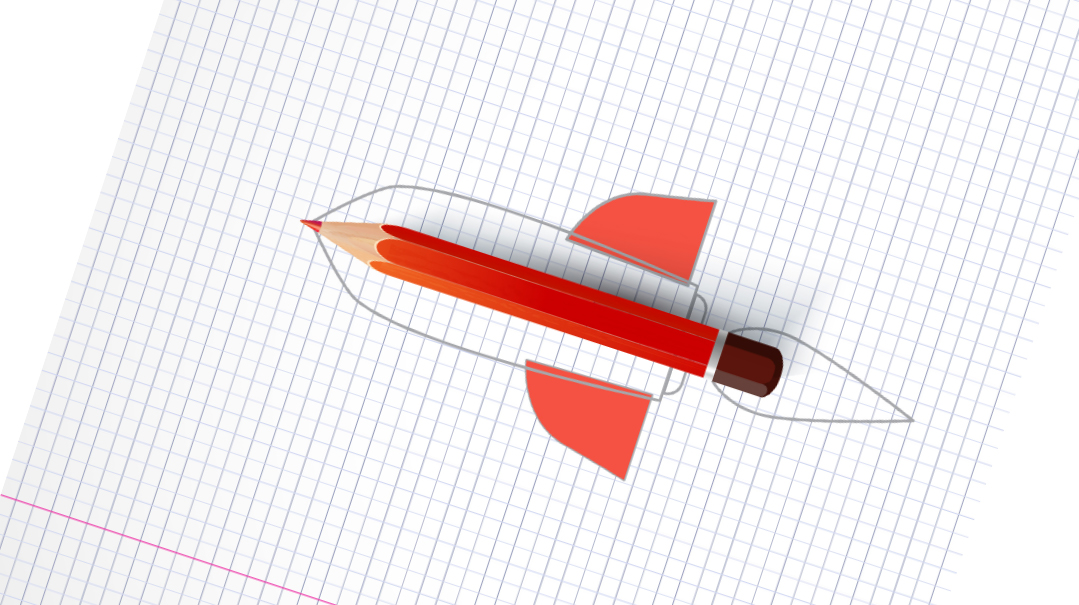 It starts with a prayer, with 30 stiffly starched pleated skirts and 30 nervous little faces looking up at me.
A new year, a new beginning.
I survey my fourth graders with interest, searching for a hint of what is to come. Thirty knapsacks placed on pegs, 30 siddurim tentatively opened, and school begins.
I never know what surprises lurk around corners, but last year, unpredictability was the norm. We started school in September with optimism. After months of weird rules, lockdowns, and school closures, the numbers were going down and things were looking up. Until November.
"The cases are rising again," my father mentioned at supper. I bit my lip. With a challenging illness, my father is at high-risk of catching Covid. While we sprayed down the groceries with disinfectant, and barely ventured anywhere, I was still spending hours daily with my class, and that was a problem.
We discussed me moving out, we discussed me taking a break from teaching. In the end, the solution came from my parents, who decided that for the sake of 30 children and one very motivated teacher, they'd relocate indefinitely to our house in the countryside. Weird times became weirder.
My parents left in a flurry of bags, boxes, clothing, and food. My three-story house became home to one inhabitant, and for months I felt like the last coin rattling in a large tin. I learned to cook. I learned to clean. I learned a lot about housekeeping.
"Mum, is there meant to be mold beneath the sink?" I asked, voice muffled as I stared upside down at an area of the bathroom I hadn't known existed.
"Buy some mold cleaner," she said with a sigh, "and we'll sort it out properly when we come home."
Each Shabbos I moved in with my sister, whose kids became more like siblings than nieces and nephews. When I started fighting with them, I knew things had really changed….
Life became even more hectic when restrictions were altered again, at the whim of our wonderful prime minister. Although most parents were sending their children to school, some chose to keep their children home, and we teachers were expected to provide distance learning to them, too, after regular school hours.
Each day became a marathon; get up, go teach, come home, and provide another session of learning via Zoom. In between, I cooked, cleaned, studied, planned lessons, and tried to keep my head screwed on. Most days were fine, some weren't — I'd find myself in puddles of tears at 9 p.m., having not eaten all day, with zero energy to mop the floor.
Chanukah was a low point. Though I had relatives and friends, my rav paskened that since I was sleeping at home, I needed to light and spend half an hour in front of my own candles. Hashem heard a lot from me those nights.
Still, it wasn't all grim, and somehow, five months passed. My parents came home for Pesach; I quarantined beforehand, and Pesach-cleaned the entire house for the first time ever. Right after Pesach, they headed south again, until Shavuos — the final lap of being home alone.
The last months of school became a return to some normality. Although phased school entries and sanitizing hands were now routine, we finished the year with the whole class in school, my family home, and the usual chaos that end-of-term heralds.
Coming home on the last day of school, I was weighed down by gifts, cards, and something else, too. I wonder if anyone realizes how hard it was to make this year work? I thought, promptly bursting into tears. What a crazy, crazy year!
The thought followed me as I cleaned my schoolbag, and then drove to return a book I'd borrowed from my student, Sara.
"I'm so glad you came!" Sara's mother exclaimed. "We have something for you. Sara was so upset she forgot it at home, especially after the extra lessons you gave on Zoom. You should know what a huge impression that made on her."
Wow. She realized?
We chatted a while, then I returned to my car, opened the card to a little girl's scrawling handwriting: "Thank you for teaching me on Zoom, even after you taught everyone else at school that day. I really appreciate it!"
I still keep that card on my desk, amidst the makeup, stationery, and paraphernalia, as a reminder that we know so little when we dream of perfect years and happy children. We know so little about the end result, as little people and big people alike battle challenges — in school, at home, in life. But we do know we can push ourselves to the utmost to make things work.
We start with a prayer. How it ends? Only He can know.
(Originally featured in Family First, Issue 757)
Oops! We could not locate your form.
>