| The Rose Report |
How Close Is Israeli-Saudi Peace?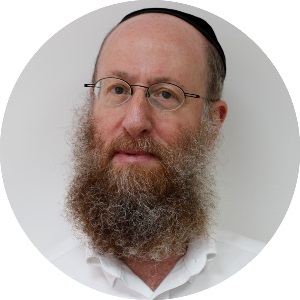 | May 30, 2023
Is an Israeli-Saudi peace deal just a Middle East mirage?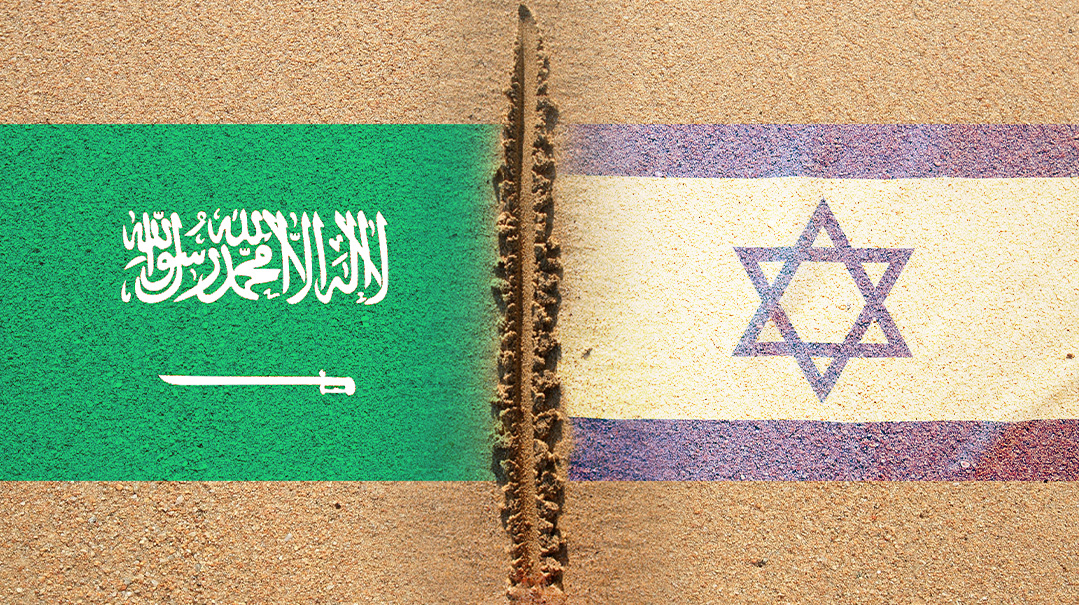 The likelihood is growing that by the end of 2023, if not sooner, Saudi Arabia will agree to normalize relations with Israel, paving the way for most Arab and Muslim relations to establish and strengthen ties with Israel. It won't happen without US mediation and guarantees, which the Biden administration is now contemplating after almost three years of treating Saudi Arabia as a pariah nation. What factors contributed to America's change of heart? What will the US, the Saudis, and Israel gain from normalization? And is this all win-win for Israel, or does it have anything to lose?
1. Reversing China's Momentum
Saudi Arabia will not normalize relations with Israel without a major upgrade in US security guarantees, access to military equipment it doesn't currently have, and assistance in building a peaceful nuclear energy program. After President Biden's July 2022 visit to the desert kingdom to meet with Saudi Crown Prince Mohammed bin Salman (MBS), the Saudis realized the US was dragging its feet, so the Saudis pivoted to China.
China can't fulfill the Saudis' wish list, but they performed a diplomatic feat the US couldn't, brokering a Saudi rapprochement with Iran in March 2023, buying the Saudis a respite from ongoing Iranian threats. China's diplomatic triumph provided one more glaring example of its ascending global power and America's declining prestige. The Biden administration got the message, and within a month, dispatched four top officials to Riyadh, including National Security Advisor Jake Sullivan and CIA director William Burns. In that sense, China's diplomatic foray with the Saudis provided the US with keener insights into Saudi Arabia's needs and goals and how Israel fits into that picture.
2. Rescuing the Petrodollar
The US dollar cemented its role as the world's "reserve currency" (or fallback currency) in 1974–75, after the fallout from the Arab oil embargo, which OPEC nations levied as payback for American military support to Israel in the 1973 Yom Kippur War. To end the standoff, the US agreed to up its economic and military aid to the Saudis, and Saudi Arabia reciprocated by agreeing to price all of its international oil sales in US dollars.
That's the history, and that's when the term "petrodollar" came into vogue. The petrodollar system has been undermined in recent years, with the BRICS nations of Brazil, Russia, India, China, and South Africa leading an international drive for a new global currency to challenge the dollar's hegemony. Some of those nations are tired of the US weaponizing the dollar to level sanctions against them, but for India and China, it's a way to assert their newfound economic might. A new US-Saudi deal could shore up the dollar and slow the global trend toward de-dollarization.
3. Rivaling Trump in 2024
The Trump administration deserves all of the credit for initiating the Abraham Accords, which led to the UAE, Bahrain, Morocco, and Sudan recognizing Israel, but everyone agrees that Saudi Arabia is the grand prize to buttress a historical rapprochement between the Muslim and Jewish nations.
"Saudi Arabia is the birthplace of Islam, the custodian of Islam's holy places, and is a principal leader of the Islamic world economically, spiritually, politically, and even militarily," notes Dr. Yehiel Leiter, director-general of the Jerusalem Center for Public Affairs, and formerly Binyamin Netanyahu's chief of staff in the Finance Ministry from 2003 to 2005.
Axios's Barak Ravid reports that senior Biden administration officials contend it's in Saudi Arabia's best interest to finalize a deal with Israel under Biden, if it wants to assure more bipartisan political support among Democrats troubled by the Saudi record on human rights. Foreign policy isn't high on the list of concerns of average Americans in 2024, but brokering a Saudi-Israeli pact would give Biden bragging rights over Trump, saying you caught more fish, but we caught the biggest one.
4. Rectifying a Historical Wrong
MBS is a nickname, but the full name of Saudi Arabia's Crown Prince and prime minister is Mohammed ibn Salman ibn Abd al-Aziz Al Saud. He is named after his grandfather, King Abdul Aziz Al Saud, also known as Ibn Saud, who is considered the founder of the modern Saudi state.
Ibn Saud met with President Roosevelt and British prime minister Winston Churchill shortly after World War II to discuss, among many other subjects, Jewish immigration to Eretz Yisrael. Michael Makovsky, president and CEO of JINSA (Jewish Institute for National Security of America) wrote a fascinating essay in Tablet about how Ibn Saud not only dismissed the idea but once said, "I hate the Jews more than anyone. My religion and my Islamic belief make it inevitable that I should."
MBS never met his grandfather, who died 32 years before MBS was born. MBS became crown prince five months after Trump's inauguration and formed a personal relationship with Trump's advisor and son-in-law, Jared Kushner. MBS's drive to modernize Saudi Arabia's economy and quietly reform its society will leap forward if he ends his ruling family's official animosity to Israel.
5. Reinforcing the Bibi Doctrine
Two weeks after Barack Obama was elected president in November 2008, Prime Minister Netanyahu delivered his now-famous speech to the United Jewish Communities General Assembly in Jerusalem contending that economics, not politics, is the key to regional peace. Any Saudi-Israeli rapprochement will put that theory to its final test.
There have been reports, mainly in the left-wing media, that the US will demand that Israel drop proposed judicial reforms in return for its mediation with the Saudis, or that the Saudis are demanding Israel grant the Palestinian Authority greater control over Judea and Samaria.
The aforementioned Dr. Yehiel Leiter of the Jerusalem Center for Public Affairs, is an optimist, noting that the longstanding Saudi demand for a full Israeli withdrawal to the pre-June 1967 borders and establishing a Palestinian state with Jerusalem as its capital has been replaced with carefully and moderately worded linkage calling for "positive movement" toward peace between Israel and the Palestinians.
Dr. Leiter says this suits a young generation of Saudis who "express enervation and exasperation over the Palestinian issue, feeling that dogmatic commitments to the issues of yesterday are preventing them from enjoying a more promising future," and that "normalization with Israel will advance their humanitarian needs more than the continued entrenchment in complicated political claims and historical issues whose times have long passed."
(Originally featured in Mishpacha, Issue 963)
Oops! We could not locate your form.
>