| 2.0 Feature |
How Bitbean Is Transforming Companies Worldwide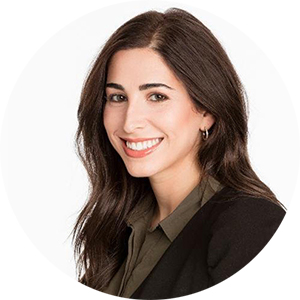 | August 14, 2019
People didn't invent airplanes. Flight is part of Hashem's world — we just had to find it.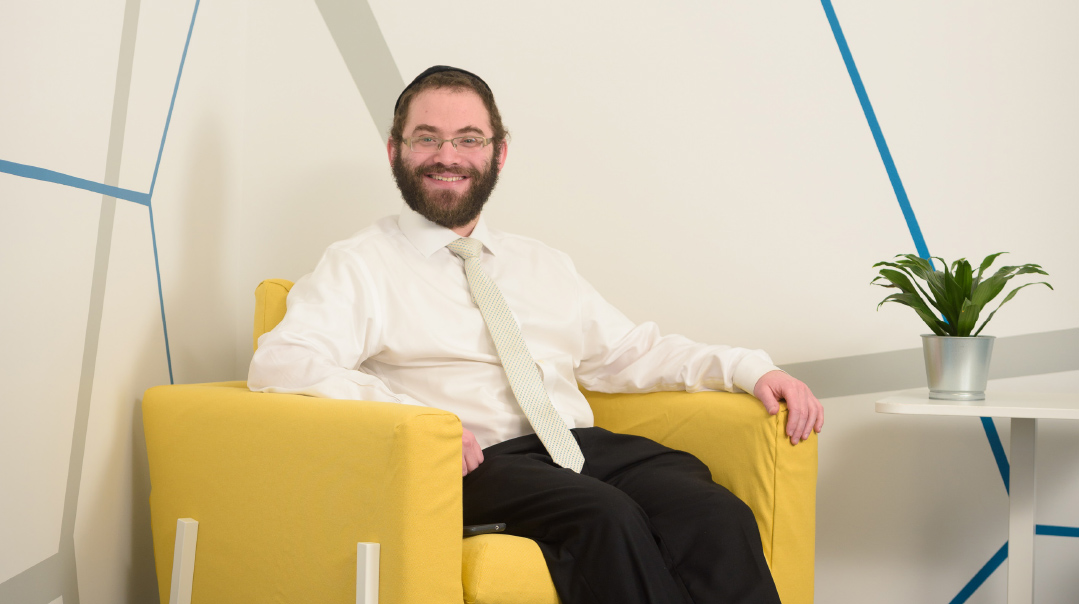 W
hen Ephraim Arnstein was 25 and working at TheZone, a camp run by Oorah (an organization that works with families to provide a Jewish religious education to kids and teens), he dressed up like Rip Van Winkle. He slung a fishing net with a few handfuls of candy over his shoulder and went looking for campers. It may sound like the start of an ominous tale from days gone by, but for Arnstein, it was an opportunity to create change. He got on the kids' level and talked to the campers to find out who they were, where they went to school, what their hobbies were, what they wanted to be when they grew up, and more. He did the same for the staff members, and through this research, he created a database, pairing similar campers and counselors as a way of forging a mentorship and building a big brother or sister type of relationship.
He wanted to make sure that those connections didn't end when the summer did, but would continue throughout the year. Arnstein took ownership of this task, making sure it came to pass, and he held people accountable. "They needed someone who really believed in the purpose to push it and make it happen," he explains. He didn't know it at the time, but this idea would later become the basis for his company, Bitbean, a software development firm aimed at solving problems and turning businesses into the most efficient, savvy, and advanced iterations of themselves. Arnstein was first motivated to start Bitbean through his work at Eastern Union, a real estate company that works with those looking to buy commercial properties. They help the investor or buyer negotiate the best possible mortgage rate. When he was brought on as a consultant, the process and internal backend of the company needed a lot of work. "Brokers were using paper to write down who to call," he says. "Each one was keeping their contacts in their own inboxes. There was no sharing of information and a lot of hesitancy for collaboration. When I came in, I helped them organize and create a better system for outreach. This way, they could spend more time doing other things, and through that, the company grew." While working for Eastern Union, Arnstein realized he could actually turn his consulting skills into a company of his own. His model involved working with other businesses that are experiencing diffi culties — identifying exactly what those issues are, creating solutions, and hiring the right people to put the correct tools in place. In 2011, he incorporated, and Bitbean was born.
Now, at 37 years old, Arnstein runs a company that boasts 35 employees who work in software engineering and development, business analysis, product, project management, and UX design. He runs his offi ce from Lakewood, NJ. While the company has grown immensely, the core idea has remained true to those camp days. "We build custom software for businesses striving to be industry leaders," Arnstein shares. "We work to play to individual companies' strengths, so each one can highlight its unique attributes. We go to the heart of the story so we're not just building something, [but] we're helping the founder accomplish a true vision." Batsheva Harris, project manager at Bitbean, says that company execs often arrive at their door desperate for help. "When they come to us, they don't … usually know what they're looking for," she explains. "They'll tell us their needs and then we'll present them with what we think will solve those problems. They're usually in a lot of pain when they meet with us. Some of them have tried so many different providers and [types of] software already." To paint more of a picture, Harris explains that they had one international client with offices in different countries.
They were using two different systems and the process needed to be streamlined. Initially, it seemed like the different offices had completely different goals, and that was why they couldn't agree on a method. But after sitting down together with Bitbean's team, they figured out that they're really doing two versions of the same thing. Through that process, they were able to come up with a solution that unified processes across all systems. Another more complex and longterm project Bitbean is working on involves Chabad's Campus International initiative. The orgranization has many programs running at more than 500 universities, all aimed at building Jewish life, as well as the big Kinus Hashluchim every year (an annual gathering of Chabad emissaries), fundraising events like their Grand Draw, and more. That's a lot of details to keep track of. Before Bitbean, Chabad was working with a single developer. "He was great," Arnstein says. "But he was one person, so he needed to take a lot of shortcuts to get things done fast.
They soon realized that in order to succeed and reach more people, they needed to up their technology game." The teams met and, after two months of extensive research and information gathering, Bitbean realized they would need to rebuild the organization's entire software. The project would take between two and six years to complete, depending on how many people they dedicated to the assignment. This would include recreating both the back and front ends of its websites and restructuring each program it has to offer. "We were very honest about what the process would look like," Arnstein says. "Sometimes when you are trying to make a sale, you want to shrink it down to size to win it, but Chabad on Campus needed to see this for what it really was. We weren't just trying to make them feel good. We were being real." Since taking on that task, Bitbean has created entirely new systems, including separate shluchim, admin, and student portals. When a student attends an event, they'll have an account set up. The team has also worked to create an extensive directory where one can find all universities which have a Chabad on Campus. There's a public version that anyone can access, as well as an internal directory.
"For something like this, we have people working on the front end who deal with the creative design, and then there are the coders, the people who have to figure out how to make it work really fast and really well [on the back end]," Arnstein says. Each granular aspect of the Chabad program requires time, individualized focus, and tenacity, especially when working through layers of existing code rather than creating something from scratch. Because of Bitbean's work on the Grand Draw fundraising system, the whole process became quicker and simpler for donors. As a result, Chabad raised more money through that initiative than ever before. They also restructured the kinus registration system, rebuilding the entire user experience and interface to make it seamless. Arnstein finds a lot of fulfillment in his work, explaining that it's not just about the technology, but using all of today's advancements to complete a greater mission. "There are so many things that need to happen in this world," he shares. "I find meaning by meeting with people and helping them grow. The software is just a tool to make it happen." He goes on to stress the potential that's inherent in everything. "My journey has been a spiritual quest in identifying ways to help others," he says.
"Hashem created such a wonderful world, and it's our job to pull things out. People didn't invent airplanes. Flight is part of Hashem's world — we just had to find it. The same idea can continuously be applied — the more the mind imagines and explores, the more you can do."
(Originally featured in 2.0, Issue 5)
Oops! We could not locate your form.
>