| LifeTakes |
Holding the Sweetness
| August 23, 2022
"Oh, Dina! How are you?" He sounds like he knows who I am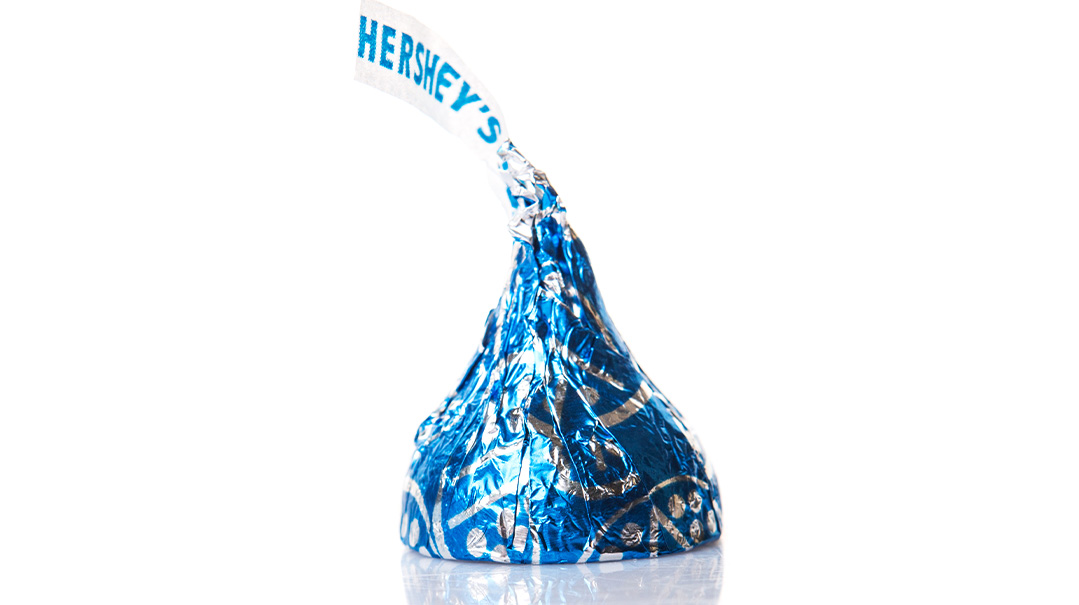 I hold the foil-covered chocolate in my palm and answer the phone.
"Hello?"
"Hi, this is Sam Jacobowitz. I missed a call from this number earlier."
"Hi, Grandpa! It's Dina." I put down the softened chocolate.
"Who?"
"Yaffa's daughter, Dina, the one who moved to Israel last year?"
"Oh, Dina! How are you?" He sounds like he knows who I am.
"Baruch Hashem. And you?"
"Couldn't be better!"
There is a pause in the conversation. I end it. "How's Grandma?"
"She's great, cooking gourmet meals for your old grandpa. I'm getting a little roly-poly from it all, but I can't not eat whatever she puts in front of me!"
"Yum! I miss her food."
"And we miss you."
"Same here."
Another pause. He speaks first this time. "Call again, Dina. I love hearing your voice."
"Will do."
I call my grandfather every Friday, but he almost never picks up, and by the time he calls me back, it's already Shabbos here in Eretz Yisrael. I called today, a Tuesday, because I just found a Hershey's Kiss.
My Grandpa has Alzheimer's. When I was three, he and Grandma moved into my house. They were both getting older and my parents graciously invited them — a permanent invitation.
My grandparents moved into our basement. It had a separate entrance, a mini kitchen, a bathroom, a nice-sized bedroom, and a living area.
I'd sit on Grandma's lap as she'd schmooze on the phone or do crossword puzzles, fall asleep to her old-timey camp tunes whenever my parents weren't home at bedtime, run to her for a hug when I'd fight with my brothers. Grandpa and Daddy sang Shabbos zemiros at the table, later joined by my three younger brothers. I never had a neighbor babysit me; someone was always home.
Every morning before school, we would dash downstairs, four pairs of little legs running to get our Hershey chocolate and a kiss on our foreheads. "Two kisses for my grandkids," Grandpa would say. We'd shyly thank him and be off to school, the taste of thick, sweet chocolate on our tongues and the feeling of our Grandpa's kiss lingering on our heads.
Six years ago, he was diagnosed with Alzheimer's. Our names got all mixed up in his mind. He grew more irritable. He once had to be rushed to the hospital after taking a super-strong medication twice in an hour because he forgot he'd already taken it. When I was in 11th grade he stopped buying Hershey's Kisses. He'd forget to buy, then forget to give, then forget about it altogether. We'd still traipse down every morning for the kiss on our foreheads, but not the chocolate kiss. Soon, even that stopped. I watched my Grandpa turn into an old man.
Coming back from seminary was hard; Grandpa was even further from his old self. I married my husband, Moshe, and moved to Eretz Yisrael less than a year later, crying for the parts of my grandfather that I hadn't lost yet but I knew would be taken from me. I hear deterioration in the word-retrieval pauses, in the constant mention of a relative long gone, in the frustration in his voice when he knows he's forgotten something.
Here in Israel, they don't sell Hershey's Kisses. I was sorting the last box of stuff Moshe and I had packed for our move and, as I dumped out the contents, a small silver thing rolled away from the pile. So I called Grandpa on this random Tuesday in January.
As he gets older, my grandfather seems to be someone else. Someone I don't know. But in the voice that asks for my name yet again, in the way he asks when I'll be back from seminary, though I left two years ago, I see him. Inside the hazy cloud of confusion is my Grandpa, the one who would give me two kisses every morning.
(Originally featured in Family First, Issue 807)
Oops! We could not locate your form.
>