| Theme Section: Time Will Tell |
Hidden Treasure | March 15, 2022
The clock is a constant in a shifting world. Six women share time-related tales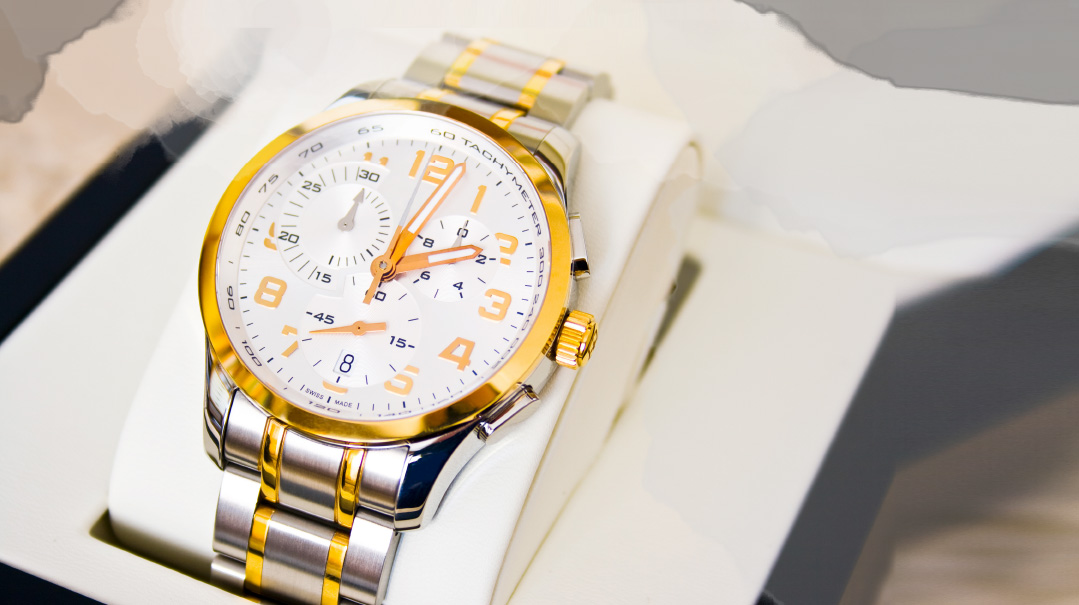 Hidden Treasure
Roizy Baum
We discovered the oblong navy box during one of our Shabbos morning rummaging games. It was buried under 12 pairs of socks, lined up in military fashion against the back of the gleaming mahogany armoire drawer.
"What's inside?" my sister asked as she lifted the cover.
The box opened oh so slowly, as if relishing the revelation of the surprise it contained.
Cushioned in white lay the most magnificent watch we ever saw. It had a gold face with diamonds in place of numerals. An intricately woven band flanked the gorgeous face like two faithful bodyguards. We gasped in surprise and then began to finger the treasure with caress reserved for newborn cheeks.
We ran to the kitchen with our newfound treasure.
"Ma! Look what we found!"
My mother paused from sipping her coffee and laid the daintily bitten-into Torino chocolate next to the book she was reading.
"Ahh." A slow smile spread across her face as she reminisced about the purchase. "I bought this for Totty when we were engaged."
She then shared how she'd used her hard-earned savings to purchase her chassan a watch, going from store to store until she found the perfect piece. Her coffee was turning cold, but she answered every one of our questions, and even helped us learn the French pronunciation of Baume Mercier.
We must have inherited her penchant for beautiful things; even the youngest of us understood the worth of this piece.
"Why doesn't he ever wear it?" we asked incredulously.
"Oh, you know Totty," she said with a laugh. "He doesn't go for the luxurious stuff."
"When I get married," I said with the firm conviction of an eight-year-old, "I'll make sure my husband wears his watch. All. The. Time."
Eleven years later, and still on a high from the previous day's events, my parents and I are buzzed into the boutique watch store. I'm dazzled by the selection.
Not one to conceal his emotions, my father has been beaming since the l'chayim.
"Di sheinste, di beste, di tayerste," he said to me with a wink when I asked about the budget. The nicest, the best, the most expensive….
I narrow down the choices to three. White face or gold? Oblong or round? Smaller or chunkier links?
"Why don't we take it to the chassan to decide?" my father asked suddenly.
The store owner agreed and after a quick phone call, my parents went to pick up my chassan.
And I'm abruptly introduced to my husband's greatest flaw: indecisiveness. He can't make up his mind.
Still, he's a mensch, thanks them graciously, and then as an afterthought, says, "I'll take the value toward seforim. Really, the watch is beautiful, but…"
"We'll get you seforim, too," my father promised.
Later, when my father repeats it all with pride, I think of my friend. My head-in-the-clouds friend was told by the tailor at the men's clothier that her chassan learned Gemara while being fitted. Once married, she told her husband how proud she was when she heard that story.
He laughed her off. "When exactly was I able to learn? When he was hemming the cuffs? Inserting pins? Taking my measurements?"
According to the reports, my chassan is a top bochur, but I decide to believe it when I see it.
In the end, my mother and I make the selection, going for a timeless style.
I love the watch. It winks at me at the tena'im. It glints at me at our wedding. And from that day on, it sparkles and twinkles from the recesses of the armoire.
(Originally featured in Family First, Issue 785)
Oops! We could not locate your form.
>