| Knesset Channel |
Government on Oxygen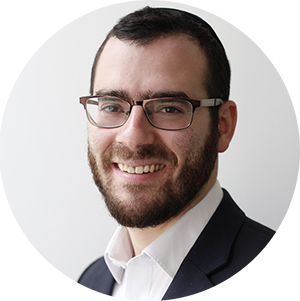 | December 2, 2020
How fourth elections could break Israel's deadlock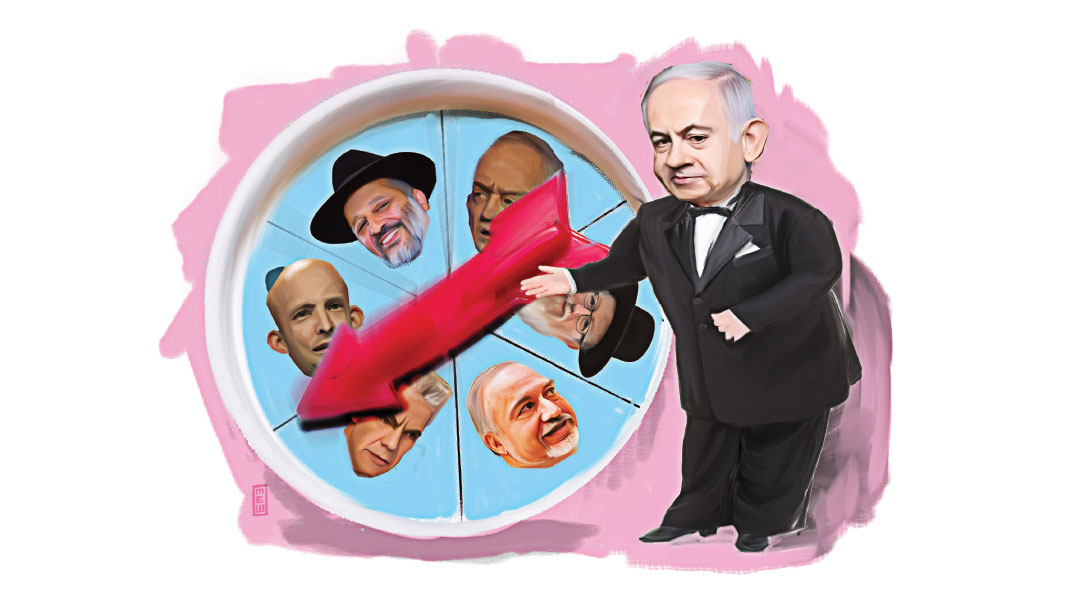 Israeli taxi drivers have long been famed as political pundits, but to understand why the 23rd Knesset is on life support, talk to a doctor. That's because the unwieldy Likud–Blue and White coalition that took power at the height of the first coronavirus wave has itself suffered from a terminal case of political COVID from its inception.
Start with feebleness. Other than hand-to-mouth lawmaking, the current government has passed no significant legislation except the strange architecture of Netanyahu and Benny Gantz's "alternative prime minister" arrangement. Instead of a joint agenda, the coalition has survived on the oxygen of a mutual fear of elections. Worst of all, it suffers from the electoral equivalent of a cytokine storm — pitting coalition partners against each other in a frenzied attack on the shared body politic.
But all that seems to be coming to an end. With multiple vaccines set to arrive, a second coronavirus wave behind the country, and Likud stabilizing in the polls at a respectable 30 seats, the Knesset is abuzz with talks of a fourth election in two years.
But will another roll of the dice break the deadlock? Conversations with Degel HaTorah chairman MK Yitzchok Pindrus and veteran political analyst Shalom Yerushalmi revealed the way that the last year has remade the landscape for Bibi, the left, and rising star Naftali Bennett.
Deja Vote
First things first: Why the sudden chatter about fourth elections? The answer lies in the coalition agreement signed in April. Back then, a distrustful Gantz's battery of lawyers wrote a coalition agreement that would have stymied Houdini, except that they left Bibi one escape route — the budget.
"The coalition agreement stipulates that the government pass a two-year budget for 2020 and 2021," explains Yitzchok Pindrus. "But for months now, Bibi has pushed for a one-year budget, so that he has another chance in March to bring down the coalition when he is still the PM — whereas Gantz is holding out for a two-year budget to ensure he becomes leader next November. There's now not enough time for a two-year budget before the cutoff point of December 23, so unless Gantz folds and passes a budget for just seven days, an election before Pesach is automatically triggered."
The other factor ramping up the pressure for elections, says Shalom Yerushalmi, is Bibi's legal woes, for which he's due in court by February on a range of corruption charges. "Netanyahu needs a right-wing government to pass the so-called 'French Law' which means that a sitting prime minister can't be prosecuted."
All Change
Back in April 2019, Israel was an innocent place. True, the country had seen its fair share of political skullduggery, but in those good old days, at least elections produced winners. Then came a string of stalemates, and the endless election was born. As the sand runs out of this government's hourglass, who's to say things have changed?
"What's changed is the total disintegration of the Left," says Yitzchok Pindrus. "Blue and White, a center-left party led by Gantz were a very strong challenge, and they got 35 seats in the April 2019 elections, but now they're down to about nine. The right has 65 to 68 seats, and there's no way for the Left to get to power. Even if Lapid gets 20 seats, he would have to go into a center-right alliance with Bennett and Lieberman to prevent Bibi being prime minister — that's a totally theoretical scenario."
The reason for the sea change, explains Pindrus, is the long, slow death of the Left. "Leaving aside the Arab population, the majority of Israelis are on the Right. Even people like Yoaz Hendel and Tzvi Hauser, who were elected as part of Blue and White, really belong on the right, except that they don't get on with Bibi. That's why Labor and Meretz are out of business."
Comeback Kid
The April 2019 version of Naftali Bennett was a pity to behold: from government minister to political has-been in a few months, the Right's wunderkind looked like his best days were behind. So how did he go from five seats in the current Knesset to 23 seats in the polls — making him potentially a challenger to Netanyahu — and is his surging popularity more than a Middle Eastern mirage?
"His new popularity is real, and corona is the difference," explains Shalom Yerushalmi. "These elections are not about left or right, but about Bibi's handling of the virus, and many people are very unhappy with it. In a time of crisis, people want a leader who takes care of them. The only politician who has been able to capitalize on that is Bennett, who built a plan focusing on the economy and jobs — brilliantly labeled as 'lo parnassah, lo me'anyein' — 'not parnassah, not interesting' — to handle the pandemic."
The Yamina leader's rollercoaster ride in the polls could still end badly if a flareup with Iran turns national security into a hot-button issue. Unless he confronts Bibi in his "Mr. Security" guise, Bennett is well-positioned for the next election — but what about the day after Netanyahu?
"Likud is a very strong brand in Israel, and after Bibi there will be a fierce battle for leadership. Whoever comes out top will be well-placed to become prime minister, regardless of Naftali Bennett, who's an outsider.
"But," cautions Shalom Yerushalmi, "if Bennett succeeds in becoming PM in these elections, let's say by coming first in a rotation with Bibi, then the sky is the limit for him."
An Israeli-Arab Spring?
It's official: Bibi has a new buddy, and he doesn't come from the ranks of fresh Likud lawmakers, eager Degel HaTorah MKs, or even the National-Religious bloc. In fact, his name is Mansour Abbas, he's a rotund former dentist, and comes from the southern branch of the anti-Zionist Islamic Movement.
That CV makes it all the more interesting that he's dangled the possibility — unprecedented in terms of Arab politics — of sitting as part of a Netanyahu government. In a recent interview with Kikar HaShabbat, a chareidi website, Abbas quoted a conversation he had with Degel HaTorah chairman Moshe Gafni. "I said to him, 'Harav Gafni! You come from a weak sector of society, like me. I'm willing to support anyone who helps us solve the economic problems and crime in Arab society.' "
Does this point to an opening with Israel's Arab population? Yitzchok Pindrus cautions not to read too much into it, given that extensive cooperation is normal with the Arab parties in the Knesset. But then he adds, "The peace process with Bahrain shows that an opening is taking place in the Arab world, and the same thing could be taking place here. Some Arabs are saying, we have our own towns, our own needs — why shouldn't we join the government and take care of our needs?"
Bibi's path to victory with the Right Bloc (61 seats +)
Likud
Current seats 36
Current polls 27-31
Yamina
Current seats 6
Current polls 20-23
Chareidi parties
Current seats 16
Current polls 14-16
The "Never Bibi" Center-Left Bloc (max. 39 seats)
Yair Lapid's Yesh Atid-Telem alliance
Current seats 17
Current polls 15-20
Labor-Meretz alliance
Current seats 7
Current polls Labor 0, Meretz 6
Joint Arab List
Current seats 15
Current polls 11-13
Swing votes
Yisrael Beitenu
Current seats 7
Current polls 8-9
Blue and White
Current seats 16
Current polls 7-10
Narrow Center-Right coalition headed by Naftali Bennett (61 seats, based on Channel 13 results)
Yamina 23 seats
Yesh Atid 20 seats
Blue and White 10 seats
Yisrael Beitenu 8 seats
*Current polls include Channel 12 (Manu Geva), Kan, and Channel 13.
(Originally featured in Mishpacha, Issue 838)
Oops! We could not locate your form.
>