| The Current |
Getting Down to the Wire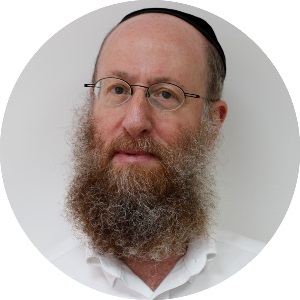 | September 9, 2020
If there's anything we've learned from the plethora of recent elections, it's that every vote really does count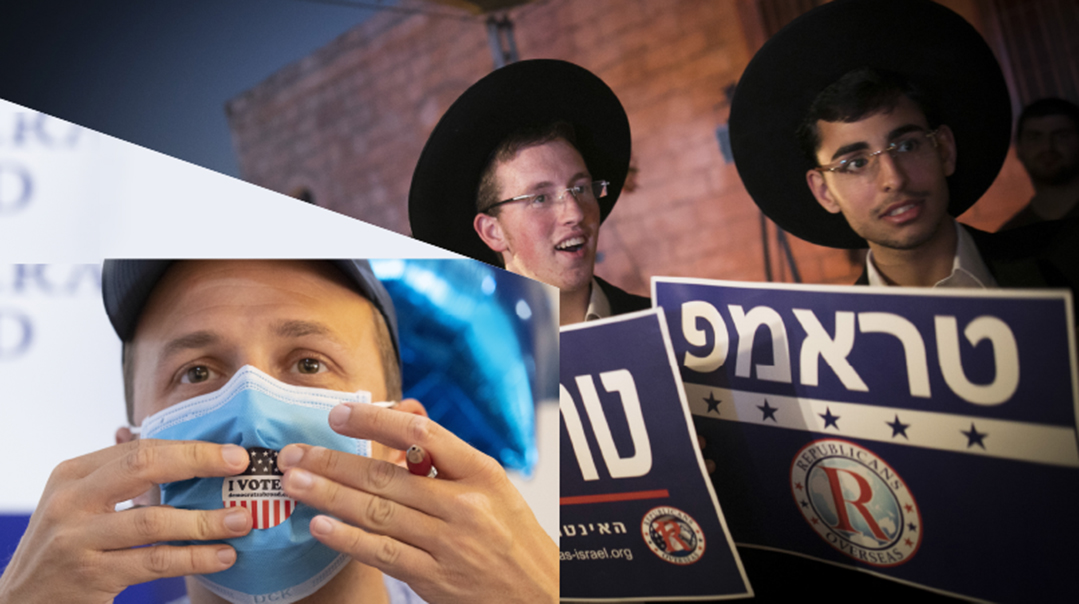 The shadows of COVID-19 are casting a pall over the American election campaign even as Israel sizzles through a record-breaking heat wave.
In a normal year, people who brave the heat and stroll along Rechov Yaffo, or the shuk in Jerusalem or Tel Aviv, would bump into booths with red, white, and blue signage, populated by young people decked out in their election best, urging Americans to register to vote. The posh hotels in Jerusalem and Tel Aviv would host debates, with proxies articulating their candidates' positions, and partisans in the crowd cheering or jeering.
This year, much of the campaign activity is subdued and confined to soliciting articles in the media, online registration, and Zoom presentations.
"Before COVID happened, we had planned a countrywide door-to-door campaign and outdoor events," says Yossi Raskas, director of iVote Israel, a nonpartisan nonprofit organization that facilitates voter registration for eligible US citizens in Israel. "Now we had to shift our efforts online because of the rules limiting public gatherings."
The organization is putting special emphasis on the chareidi vote and is about to roll out registration campaigns in cooperation with yeshivos and seminaries, said Raskas, who grew up in Baltimore, studied at Yeshivat Shaalvim, and served in the Givati Brigade before interning for Ron Prosor, former Israeli ambassador to the US, before he himself made aliyah. "We're currently engaged in the process of discovering what we can and can't do within the constraints of the health regulations."
Concerns Over Mail-In Votes
Aside from health considerations, the clock is ticking.
In some states, early voting begins right after Rosh Hashanah, and US voters living overseas can already begin mailing in their absentee ballots, if they've received them. To vote absentee, you must be a US citizen, at least 18 years old, and absent from your voting residence. Even young people born in Israel and who never lived in the US are eligible to register and vote in some 38 states, as long as at least one parent was formerly domiciled in that state.
Federal law requires states to send ballots to registered overseas voters 45 days prior to any federal election, which means people already registered should receive their ballots by September 19 for the November 3 election.
If you're not yet registered, there is no reason for despair. Citizens can continue to request absentee ballots through one of the many online tools that provide information and facilitate registration, including the US Embassy and the organizations of the sources interviewed for this article. "All 50 states have a means for sending ballots, either by email or online, and we encourage all voters to do that as soon as possible," said Heather Stone, chair of Democrats Abroad-Israel.
In light of postal delays caused by the COVID-19 pandemic, three Democratic US senators, including New Jersey's Robert Menendez, sent a letter last week to nearly two dozen US embassies worldwide, addressing concerns over US citizen voter support and querying the embassies on their voter-assistance plans for this fall.
Mishpacha contacted the US Embassy in Jerusalem but had not received a response at press time. The embassy is still working with a reduced staff due to COVID-19, and given current conditions, are encouraging voters to submit ballots directly to their home states via email or fax, and to use a courier service in states where mail-in ballots are the only option.
"There's real concern that Americans living overseas are being subject to some disenfranchisement because of their inability to return their ballots in a timely manner and without extreme expense," Ms. Stone said, adding that people should not be dissuaded from sending in mail ballots over concerns President Trump and others have raised about tampering with mail ballots.
"First of all, Americans have been voting by mail since the Civil War, and the vote by mail from Americans who live overseas, both civilian and military, is a protected federal right," Ms. Stone says. "The doubt President Trump has been casting about voting by mail is really unfortunate and not something we should encourage, certainly during a pandemic when people's health is on the line."
The Numbers are Elusive
How important is the overseas vote in any presidential election?
The Federal Voting Assistance Program, which also provides registration assistance for overseas voters, conducts an Overseas Citizen Population Analysis (OCPA) every two years, combining data from US and foreign governments, and state records of ballot requests and voting.
According to the OCPA, there were some 208,329 recorded votes from overseas voters in the 2016 presidential election, which is a mere 7% of the estimated 3 million eligible voters who live overseas.
If Israel, on its own, were able to pump out the vote, it could become a major influence that would make politicians stand up and take notice.
As of 2018, the OCPA found 183,499 eligible voters in Israel, and according to one leading political strategist, that's a major undercount.
"That number is low," says Yerach Toker, a strategic advisor to Republicans Overseas, who are turning over every stone in Israel to find people to register and vote for President Trump. "There are 10,000 Americans at the Mir and other Israeli yeshivos. There are also secular students in the MASA and Birthright programs. There are also a lot of Americans who live in Israel and aren't officially recorded in the system. We think the true number is 300,000–500,000."
In its biennial reports, the OCPA admits to the possibility of an undercount, for a variety of reasons, including the fact that the US does not issue exit visas or monitor its citizens when they travel outside of the country and that the governments of various countries vary with respect to how they define their American population as well as how they count it.
What they do know is that the actual "turnout" of eligible US voters in Israel is very low.
In the 2016 presidential election, only 12.2% of the people they have on record as living in Israel requested absentee ballots, and of them, less than 7% returned their ballot. In the 2018 midterm elections, only 1.8% of the Americans living in Israel voted.
Campaign strategists are hoping that this year's election will generate more interest.
"Politics is usually about a lot of unkept promises, but in President Trump, we have a president who promised to take care of Israel's interests, and he kept his promises," says Ariel Sender, chief business director of Gilad, a government relations and lobbying group based in Ramat Gan that's been retained to support Trump's reelection bid in Israel.
Democratic supporters in Israel contend that both Joe Biden and Kamala Harris have a long-term record as true supporters of Israel that long preceded the Trump administration.
"Their support stems from their deep-seated affinity for the Jewish state, not from pandering to Evangelical Christian voters," Ms. Stone said.
No matter which candidate one prefers, anyone who wants their vote to count will need to commit some time to attending to registration details and double-checking to ensure they've filled out their paperwork correctly.
Days before the 2016 presidential election, JTA reported that a number of Americans in Israel complained that they never received their ballots, or that voter-registration groups failed to handle their paperwork properly, an accusation that Yossi Raskas of iVote Israel contends was unfair.
"There are a myriad reasons why a voter didn't receive a ballot after requesting one," Raskas said.
Since ballots are supplied by the county in which the voter was formerly domiciled, errors can occur on their end as well. Sometimes there is discrepancy in the names, especially if someone has changed their name or taken on a Jewish one in Israel, or even if the voter signed their request but dated it in Israeli style, with the day before the month instead of the month before the day.
"Our iVote wizard is designed to mitigate these errors, but they can't be completely prevented," Raskas said.
(Originally featured in Mishpacha, Issue 827)

Oops! We could not locate your form.
>