| Teen Feature |
Fruit in the Limelight | February 5, 2020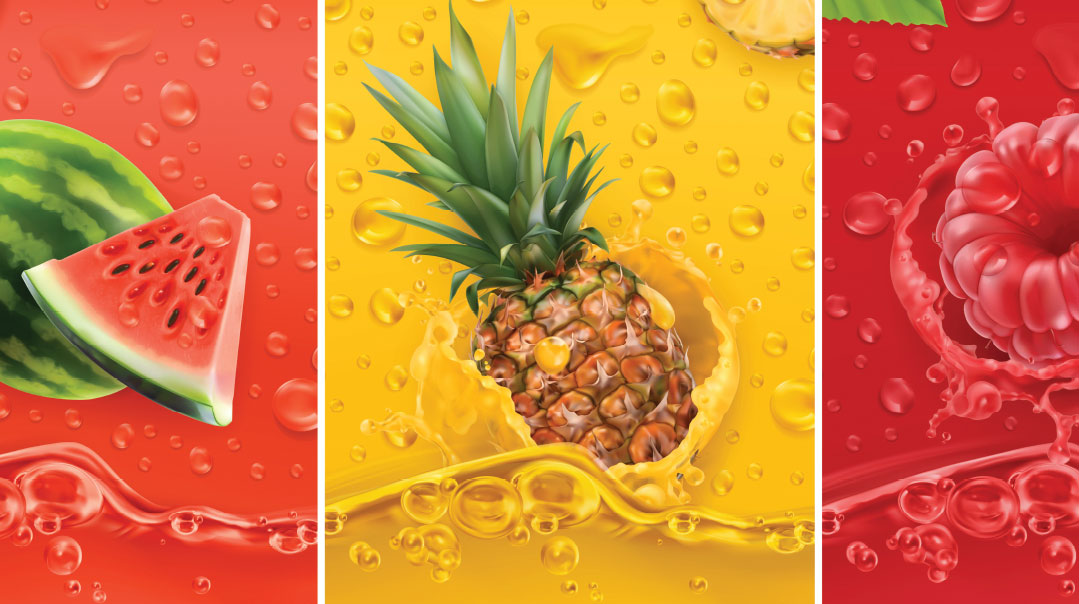 "Fruit makes the healthiest snack."
"It's one of your five-a-day."
"Oranges are full of vitamin C."
"An apple a day keeps the doctor away."
Recognize any of the popular statements above? Fruit is good for you — it's been ingrained in you since childhood.
But why is fruit good for us? How much fruit should we be eating? And is there such a thing as eating too much fruit?
Shira Savit, M.A., M.H.C., C.H.C, an Eating Psychology and Nutrition Counselor based in Israel, gives us some insight and background for starters.
"Eating fruit has many benefits," Shira says. "Fruit is loaded with essential minerals and nutrients such as vitamin C, vitamin A, folate, potassium, and antioxidants. Fruit is a great source of dietary fiber, which helps your body digest other food. In addition, fruit is a simple carbohydrate, with naturally-occurring sugars, so it provides a quick energy boost."
But, she cautions, not all fruit is created equal. "Some fruits have a very high sugar content, while others are lower. Some fruits have more water content — for example, watermelon. And even though nowadays we can pretty much get any fruit we want at any time, I believe it is better for our body, health, and digestion to eat fruit according to its season."
Chaia Frishman, co-owner of Frishman Fruit Platters and More, reiterates this point. "Eating in season is the most important thing," she tells us. "You have to eat oranges in the winter! Hashem ripens the oranges with vitamin C at a time of year when you're going to get a lot of colds, and pomegranates when you need a lot of antioxidants, and watermelon in the summer when you need a lot of hydration, when it's hot. Always try to eat fruit in season!"
Aside from these general guidelines, many fruits offer unique individual benefits. Shira lists a few. "Apples contain flavonoids, which may help lower the risk of diabetes and reduce symptoms of asthma. Raspberries are rich in antioxidants, and their ketone extract boosts metabolism, which can help burn fat. Pears contain a large amount of soluble fiber, which can help cure constipation, while strawberries are rich in folic acid, which strengthens and heals sore gums and cleans the blood of harmful toxins. Pineapples contain high levels of bromelain, which aids in digestion, can help prevent blood clots, and helps wounds to heal. And peaches have high levels of vitamin A, which helps strengthen the immune system."
Are you convinced yet?
(Excerpted from Teen Pages, Issue 797)
Oops! We could not locate your form.
>