| Shul of My Youth |
French Blend
| June 26, 2019
This community shul in suburban Paris taught me what being a Jew is all about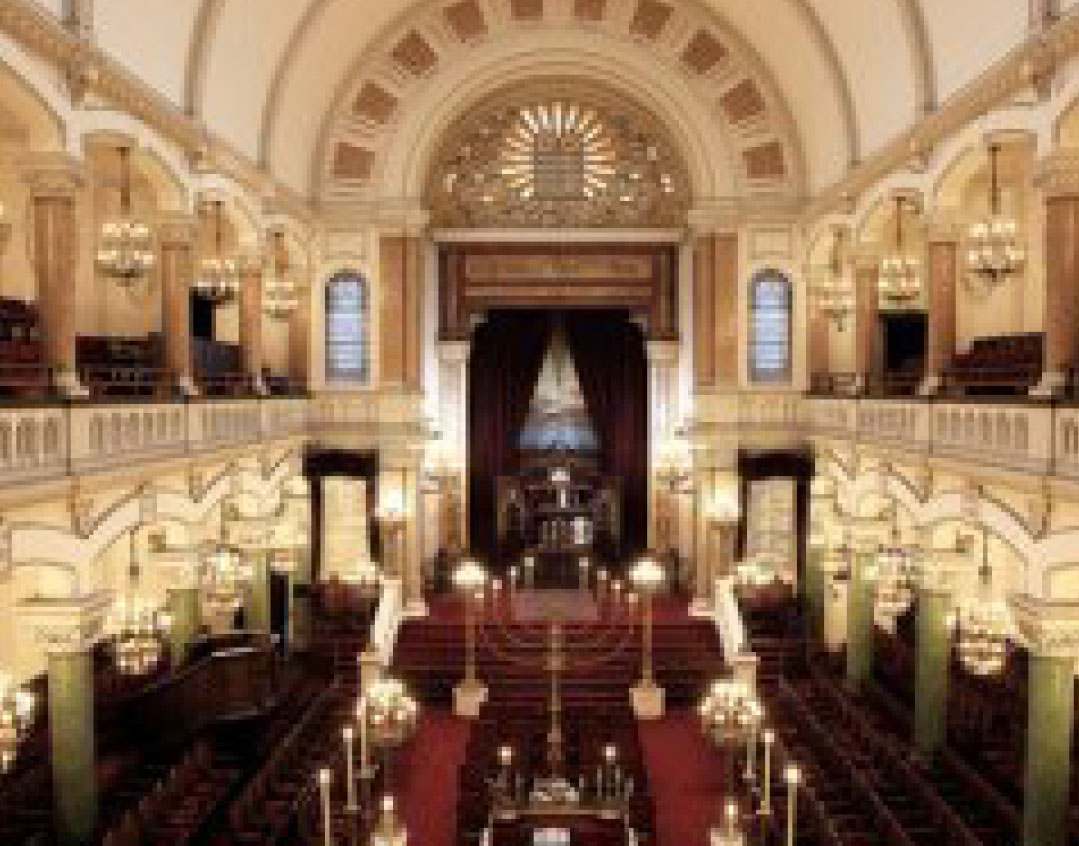 T
he Ashkenazi shul has stood in Vincennes, a western suburb of Paris, for well over a century. Through its doors have passed many families of storm-tossed Jews fleeing the conflicts that redrew the map of Europe over that time span.
That shul, the Synagogue de Vincennes, was my spiritual home for most of my life — at least until I moved into Paris proper and joined the Adath Israel congregation. Today, the cities of Vincennes and Saint-Mandé are thriving, and it is estimated that up to 30 percent of their population is Jewish. Vincennes is an upper-middle-class community offering a magnificent park (whose lake attracts up to 1,000 people, myself included, for Tashlich), an abundance of kosher stores, and a secure refuge for the many Jews leaving the eastern Paris suburbs in search of safer ground.
The Synagogue de Vincennes belongs to the hundred or so shuls affiliated with the Consistoire de Paris — that is, the main religious body of Orthodox Jewry, of which I was privileged to serve as director of public relations and fundraising back in the 1990s. There are many reasons why this shul is special to me: This is where I first started davening and learning. This is the shul my future wife, Hanna Perl, and my father-in-law, the Yiddish linguist Alex Derczansky, used to attend, and where my two kids later went to Talmud Torah. And finally, this is one of the last congregations faithful to the nusach of the Rhine Valley. Many members have family roots in the Alsace region or in the German areas of Saar or Baden-Wurttemberg; others have roots in the Frankfurt area.
Back in 1871, when the Prussians defeated France, in the course of uniting Germany under their rule, they decided to annex the French regions of Alsace and Lorraine. Those provinces were only returned to France following the 1918 armistice in World War I, but were later reclaimed by the Nazis from 1939 to 1945. The first annexation resulted in many Jewish families fleeing to Paris and other cities in France, to avoid becoming citizens of the German Empire. In 1901, there were enough Jews in Vincennes originating from Strasbourg, Colmar, Metz, and smaller kehillos in eastern France that the Consistoire decided to build a synagogue dedicated to their needs. The philanthropist Daniel "Osiris" Iffla, who also financed five other landmark synagogues around the world, including those in Tunis and Lausanne, funded the project, and the shul was inaugurated in 1905.
In the 1930s and after World War II, the community grew because German and Austrian Jews settled in Vincennes, soon joined by families fleeing the conflagration and its aftermath in Eastern Europe. We mainly used the Tefilat Yosef siddur, also known as "the Bloch," or the Seder Hatefilot siddur ( known as "the Durlacher") printed in 1852. That began to change as the kehillah became more diverse, when Jews from North Africa immigrated to mainland France in the '50s and '60s. They are now in the majority, but many families from Alsace and Lorraine remain and continue to pass on many treasures from one generation to the next, such as a 1753 machzor printed in Metz that I have been lucky enough to use on Yom Kippur.

The uniqueness of the Synagogue de Vincennes is that it has succeeded in blending people from very different backgrounds into one vibrant community. Back in the 1960s and '70s, the Sephardic community had a minyan, but no shul of its own. The room they used, adjacent to our shul, was overcrowded, and as a result, many regulars chose to join the Ashkenazi shul, becoming acquainted with our minhagim. The result was a kind of kehillah that could only have come together in 20th-century France.
The atmosphere at the Vincennes shul was a unique combination of the punctuality and attention to detail typical of a German-style congregation and the more joyful attitude of our fellow Jews from North Africa. On Simchas Torah, for example, the Sephardi congregation used to walk with their sifrei Torah from their shul into ours during one hakafah, and the difference between our restraint and their exuberance was evident.
We had different attitudes on several topics, such as saying Hallel on Yom Ha'atzmaut, which they did, and we did not. We did not take halachic advice from the same poskim. But it needs to be said that without the influx of newcomers from the Sephardi community, attendance in our shul probably have sunk to a level that would have made it difficult to keep it going. (At one point, the Consistoire even contemplated the possibility of selling the building to a real estate developer, but an outcry prevented this.)
The extraordinary cohesion of our community was achieved mainly through the efforts of one man: Rav Isaac Kapetas, who served for decades, starting in 1971; he is now the rabbi emeritus. Born in 1942 in Larissa, Greece, he learned at Yeshivat She'arit Yosef in Be'er Yaakov, and graduated from the Rabbinical Seminary in Paris. He served as rabbi of both the Sephardic and Ashkenazi communities, and used to alternately attend both minyanim, so that one could not say he paid more attention to one part of the kehillah than to the other. Together with past presidents of the congregation such as Manfred Goldschmidt and Ernest Glauberg aleihem hashalom, Rav Kapetas succeeded in significantly raising the level of religious observance in our shul and making Torah learning attractive to what once was a much more assimilated community.
Another of Rav Kapetas's great achievements is the Ohel Baruch school, established in 1975 with only a handful of kids learning in a single room in the synagogue building. It expanded in 1980, right at the time the Jewish community in France, under the guidance of Chief Rabbi Joseph Haïm Sitruk ztz"l, was beginning to move closer to Torah and mitzvos and away from being "a Jew at home and a French citizen outside." In 1984, Rav Kapetas moved the school to its own spacious building. By the time I left the city in 2010, it had grown to around 350 pupils, and their parents were closer to religious observance. The presence of a Jewish school was instrumental in attracting more families to the city.
I also remember we had a very good relationship with Lubavitch: David Balouka, a Lubavitcher chassid, ran a Talmud Torah and catered to the needs of families with very different levels of observance. We also managed to strike a balance between the German majority and those who came from a Polish background: Every second year, we would follow nusach Polin on Rosh Hashanah, hiring a baal tefillah from Strasbourg for the occasion. On Shabbos and Yamim Tovim, however, our shaliach tzibbur, Benyamin Dahan — whose family was from Morocco but who had totally mastered our specific nusach — led the congregation with a soft but powerful voice that made a strong imprint on me and sparked my interest in cantorial singing.
Thanks to the efforts of all those mentioned above, Vincennes has become one of the most attractive Jewish communities in the Paris area. Since 2000, when anti-Semitism became a real concern to those Jews living in the suburbs, Vincennes and Saint-Mandé emerged as safe havens for many. It remained a quiet neighborhood until the tragic January 2015 ISIS terrorist attack against the Hypercacher supermarket that killed four Jews. This happened only a few hundred yards away from the synagogue in Vincennes, where some of the victims used to occasionally daven.
For those who live in Vincennes, however, everyday life is peaceful, and, thanks to the work that Rav Kapetas began with the help of the askanim some 25 years back, the kehillah is on very good terms with the elected officials of this politically conservative stronghold.
I am thankful to the members of this kehillah, who helped me strengthen my observance and Torah-learning while I continued my career as an academic. And I am proud to have been part of the dedicated nucleus of people who have tried to keep the Rhine Valley tradition alive, in memory of the more than 800 Jews who were deported from the city, only 27 of whom survived.
(Excerpted from Mishpacha, Issue 766)
Oops! We could not locate your form.
>