| Voice in the Crowd |
Freedom of Information Act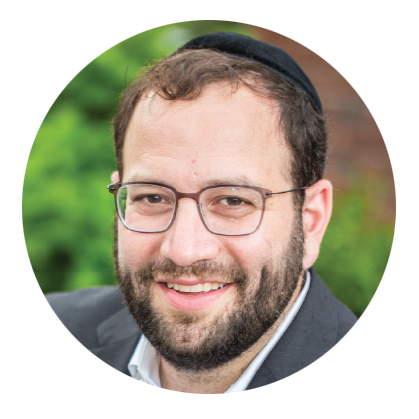 | March 9, 2020
In the spirit of Purim:
I
t's not just the process of getting appropriate shidduchim suggested that parents find stressful: Even after the coveted "yes" is given, the challenges pile up.
Information gathering has never been harder. The names on the formal resumé are a carefully vetted, clued-in clique of blood brothers and sisters ready to breathlessly assure you that the family in question is "amazing," the father is "a serious kovei'a itim who manages to make time for all the kids," the home is "classy but still laid back," and the children are "outstanding but still normal." The members of these resumé gangs carefully gauge your every pause and shift in tone and then customize their answers to your liking, like the caricature artist in Times Square who draws you as he watches your face.
So how does an inquiring parent get the truth?
Here's my proposal. Skip the initiated, the neighbor, eim bayit, and best friend, and ask the one who knows the family and its secrets best of all.
The cleaning lady.
She knows the skeletons in the closet, and she knows which closet they're in.
She's seen the dirty laundry — she's even folded it and put it away.
She knows if they're lazy or unkind. She knows if Mister is home too much or not enough, if Missus makes supper or calls Pomegranate. Again. She knows if the children are sensitive and courteous or if they're entitled monsters, acting as if the soda they spilled on the floor is supposed to clean itself. When she's carrying in groceries from the car, heaving as she struggles with the third case of potatoes, she knows exactly which kids will stay on the couch, looking right through her, and which ones will jump up to lend a hand.
She knows the finances better than anyone, if when it comes time to pay her, Missus will start again with the "I totally forgot to go to the ATM today" speech and assure her that tomorrow it will be a priority. She knows if they're really generous; she remembers if the holiday present was a sign of genuine respect or a recycled candy dish.
She knows how Tatty really treats Mommy, if when he leaves for work Mommy follows him out the door with affectionate eyes or if she breathes a sigh of relief when it closes behind him.
The only potential hurdle might be a language issue, but it's not a big deal. I'm sure one of the askanim or organizations will be happy to set up a shidduch interpreter who can navigate the Spanish, Portuguese, or Romanian necessary to reach the truth.
It's certainly easier than interpreting the platitude and clichés you'll get in English.
Because son gente agradable is a lot easier to translate than "balabatish," "heimesh," or "comfortable."
(Originally featured in Mishpacha Issue 602)
Oops! We could not locate your form.
>