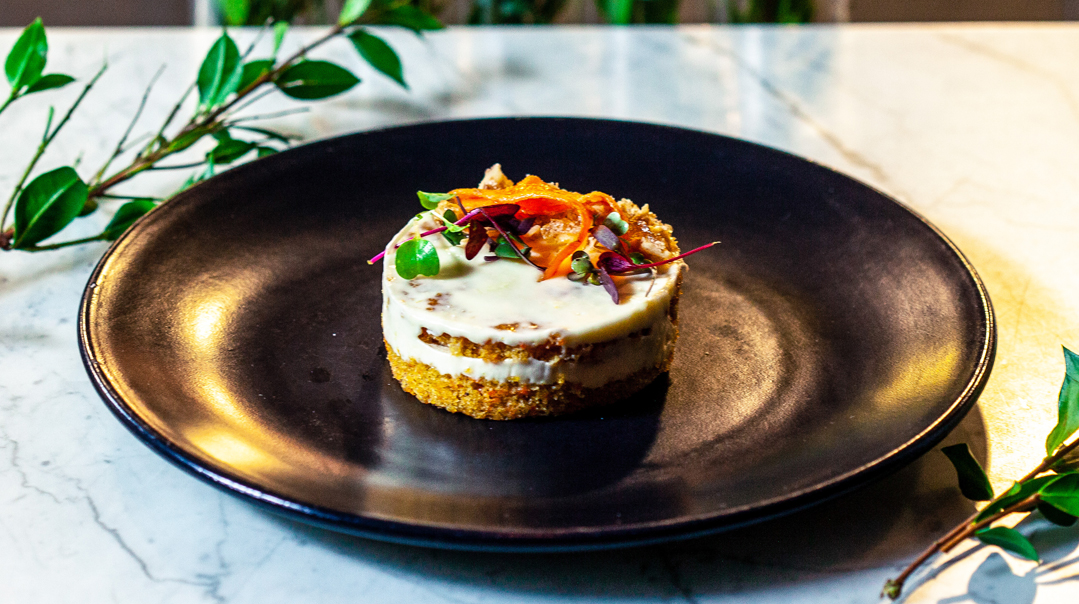 BARNEA BISTRO
211 EAST 46TH ST.
NEW YORK, NY 10017
OU
Well, Fork in the Roadies (this nickname occurred to me as I'm typing the words, but it's making me laugh, so I'm not self-editing!), it's been a while. It was fun to hand the baton over to Rivki Rabinowitz in her riveting Marron Bistro article, but I am reinvigorated after my short hiatus and ready once again to tackle the difficult work of eating out at world-class restaurants. Like I often say, it's a hard job but someone's gotta do it! Firstly, I owe Barnea a major thank you for being so accommodating with my oftentimes hairy schedule. We had planned to do this one night in early May, and everything looked like it was running smoothly. We got the babysitter, put the kids in right on time so they were asleep for said babysitter (even the baby, who, on a molecular level, knows that I wrote a sanctimonious article years ago about how to train your baby and lives to prove me otherwise), and were pulling out of the midtown tunnel at 7:50 for our 8 p.m. reservation when our babysitter let us know the baby was, in fact, only pretending to be asleep for the night and was actually throwing up. A quick check on the nanny cam confirmed that things were not going well. Forty-five minutes later we were back at our own front door, and Barnea was so kind about having to reschedule at the last minute. Two weeks later we are finally here. The anticipation heightened by our almostdate two weeks prior, we step through Barnea's doors. The decor is striking, with dramatic black-and-white checked floors, and a homey and welcoming dining room that manages to be elegant and trendy, with chic accents that exude French bistro vibes. There's interesting Braille art on the walls, the chairs are comfortable and cool, and the vibe is happy and relaxed. The focal point of the room is the huge window looking into the kitchen at the back of the restaurant, which is bustling and full, but not frantic. The restaurant itself looks like it doesn't have a single open seat, and turns over efficiently in the two-and-a-half hours we enjoy, a sure sign of excellent service.
Executive Chef Joshua Kessler, the most chilled-out chef I have ever met (by far!), greets us and explains the restaurant concept. Barnea is a very upscale space, serving French food classically cooked with seasonal accompaniments. Right away, I notice some menu items have "GF" marked nearby, for gluten-free. "There are a lot of modifications I can do to the menu to make it accommodating," says Chef Kessler. When I remark how unusual that is, especially for a restaurant I assumed was at a pretty pretentious level, he disagrees. "Most of our food is cooked a la minute. Nothing is precooked here. It makes a fundamental difference to the quality of the cuisine that's coming out to the table." For that reason, he's able to think on his toes and accommodate allergies or preferences to tailor each diner's experience to their needs. It's finally time for the fun part. Our (hilarious!) waiter tells us about Barnea's cocktails made with house-brewed grand Marnier, a French liquor derived from cognac and orange. We try it in the Smoked Sour, a whiskey sour spinoff characterized by its heady smokiness, and The Grand Don, which is a play on a martini. The smoky aroma from the Smoked Sour is incredible, but it only lingers in the air so you smell it before each sip; the actual smoke doesn't overwhelm the taste of the drink.
Chef Kessler offers to send us one of each dish, which, to my husband's chagrin, I decline. (I don't have the word count to include 35 dishes in a write-up!) But we work together to pick a really comprehensive selection off the menu. "This isn't a diner," says Chef Kessler, and he means this: The menu is short, but it's long enough to include everything he wants to be there. It changes seasonally, and Barnea's website is updated daily to reflect the current menu. We start with the Salade Lyonnaise, a frisée salad dressed
with a bright mustard vinaigrette and studded with crispy lamb faux bacon, which permeates the dish, even though it's not overloaded with it. A poached egg sits on top of the frisée, which is meant to be stirred into the salad and incorporated into the dressing. It's a perfect cold appetizer for summer.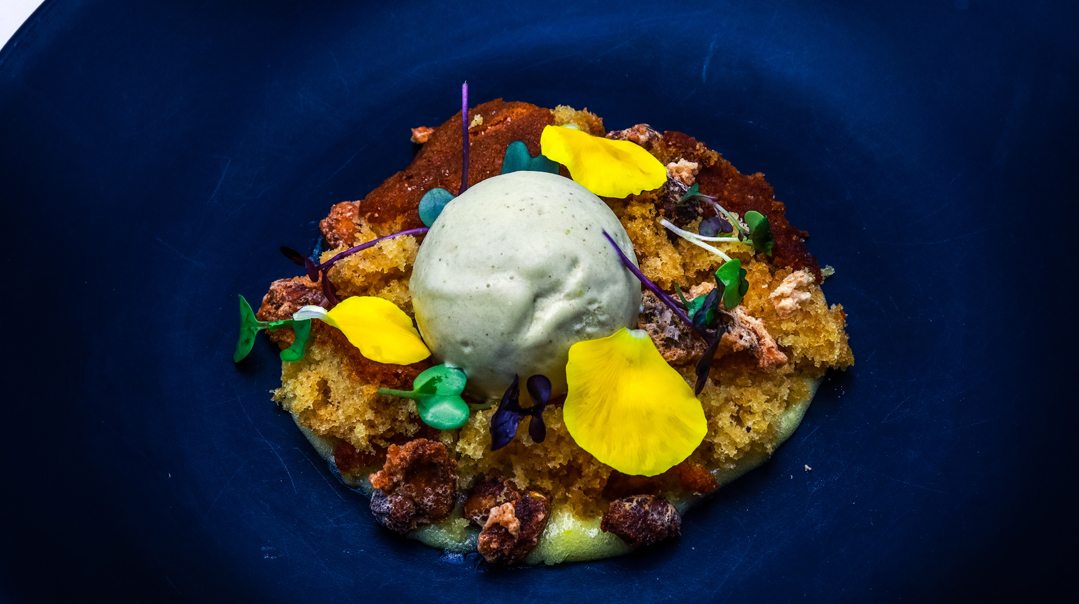 Next we try two fish appetizers, the Salmon Tartare and the Big Eye Tuna Tataki, both of which are exceptionally fresh and flavorful. The salmon is on a bed of avocado mousse, and covered in a pareve crême fraîche. Although the textures appear to be similar, they each really stand out when you eat the dish together. The fish is perfectly marinated, with no overwhelming or outstanding flavors that hide the true flavor of the salmon. (I'm looking at you, people who are heavy-handed with the sesame oil.) The Tuna Tataki includes buttery soft slices of tuna that are aggressively seasoned, but perfectly tempered by the sweet ponzu sauce accompanying the dish. I would gladly order both of these dishes again. We are served some more of Barnea's hot appetizers. The cauliflower is one of their vegetarian dishes, featuring za'atar-spiced cauliflower and broccolini served over some of the creamiest hummus I've ever had. It's somewhat surprising to see such Israeli flavor profiles at a French bistro, but I'm certainly not complaining.
We also have the dish that about six people recommended to me, the Lamb Riblets. There are so many times where people give me recommendations for a restaurant entrée that I just find to be totally overrated, but this lamb dish is definitely not one of them. It is by far and away the best lamb I've ever had in a restaurant, bar none. The meat is so soft it practically melts in your mouth and it has the most luxurious texture and mouthfeel. We always share what we order (variety is the spice of life, people!) but this is one dish I would want all for myself — it's that good. Good thing I'm already full, or I would have definitely wanted more. Full or not, the show must go on. (My sacrifices are real.) Chef Kessler brings out his Short Rib Gnocchi, which is cozy and warm, without being heavy at all. We discuss the pros and cons of a crisped gnocchi versus Barnea's version, which is pillowy and delicious (both have merit, in my humble opinion). The short-rib sauce is super savory with an intensely beefy and delicious flavor, and includes spinach and peas, which add the most amazing flavor and texture contrast in the sauce. I seriously can't get enough of those peas in the sauce, and the genius of adding in that slightly firmer texture makes this dish a winner in my book. Finally, we're ready for the main dishes, the Rack of Lamb and Oyster Steak. "People kept asking for a lean cut of beef," says Chef Kessler, "so we recently added this one." It's perfectly cooked, accompanied by extremely crispy and delicious fingerling potatoes, and peppery sautéed spinach. The lamb chops are cut in double chops, served over a roasted garlic mashed potato that's the perfect savory complement. Chef Kessler explains that there are no side dishes to order on his menu.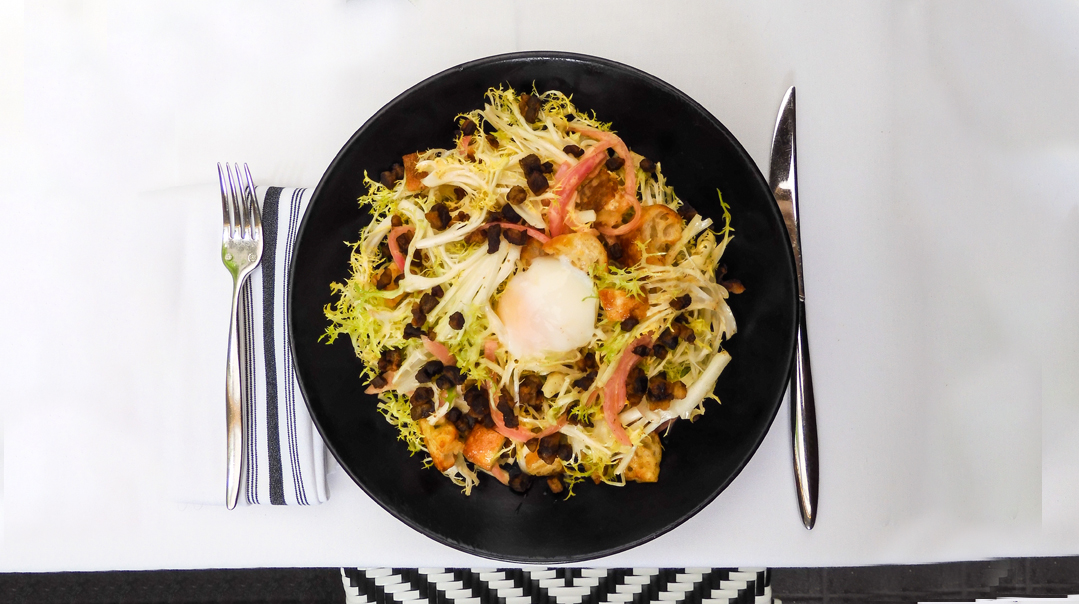 "I like to have composed dishes, so you are eating the dish with the side dishes they're supposed to be with," he explains. The only real pushback on that has been the lack of French fries on the menu, which has caused some dismay, but an order of the Patatas Bravas should handle all your potato cravings. Regrettably, we aren't able to finish any of these dishes at this point in the night (this happens when you're served so many appetizers) since the serving sizes are actually larger than I thought they would be for such an upscale city restaurant. Finally, we finish off a spectacular night with some worthy desserts. I try pistachio ice cream for the first time ever; it's served over a perfectly tart lemon curd, and is excellent. We also have the carrot cake, which is something I would never order on my own but is also amazing. Ultimately, I was blown away by the flavors and techniques of Barnea's food. It's definitely what I would classify as a "special occasion destination," but it made it to the top of my short list of high-end NYC restaurants. Chef Kessler summed up the experience perfectly. "It doesn't take much to throw a steak on the grill," he says. "I want you to come to the restaurant and get dishes you never could have made at home."
I MIGHT JUST RECREATE THAT
Short-rib gnocchi with spinach and green peas. But for further R&D, I'll probably have to go back to Barnea and taste theirs at least one more time.
COOKING TERMS 101
"A la minute" refers to cooking a meal as the customer orders it; it's something that's not prepared in advance.
SECRET STAR
Super-crispy  fingerling potatoes served with the oyster steak. No one is missing French fries with these on the plate!
BEST-DISH
Lamb Riblets. They live up to the considerable hype! If you're not in a sharing mood, no one will wonder why you want this all to yourself.
(Originally featured in FamilyTable, Issue 647)