| Feature Articles |
Flames of Faith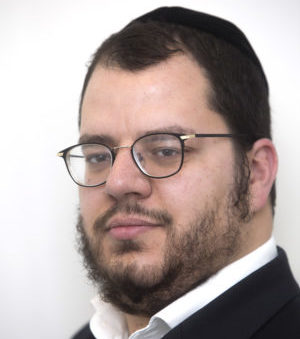 | May 22, 2019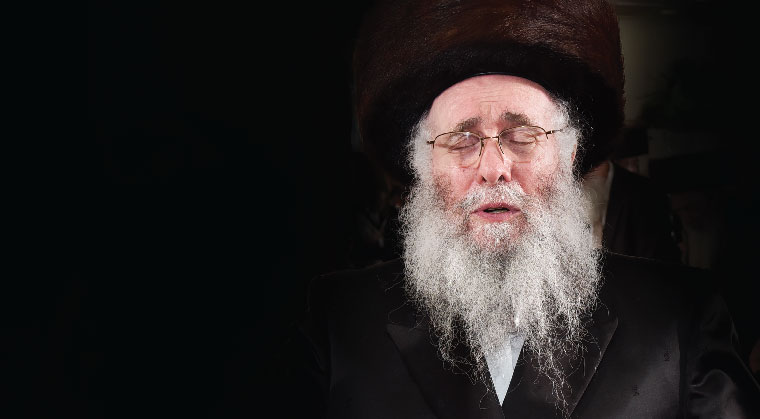 I
t was a summer day in 1985 when something life-altering was about to happen in a dusty Negev town. An encounter between the chassidic lecturer, kiruv activist, profound thinker, writer, and philanthropist from Monsey and the Litvish gaon and rosh yeshivah of Ofakim would herald a veritable revolution that would change the thinking of a generation.
At the time, Rav Ezriel Tauber ztz"l had already been tirelessly organizing kiruv lectures and seminars, leaving his business pursuits to fly around the world opening Jewish hearts. And he began to notice a fascinating phenomenon: Frum Jews were also coming. They also wanted to hear more, to dig deeper, to reconnect to their spiritual center in a real way.
"So my father decided to switch tracks," Reb Shlomo Asher Tauber says of his illustrious father, who passed away on Leil Bedikas Chometz and whose shloshim is this week. "He began to organize 'kiruv' seminars for chareidim. One of these seminars was in the Negev town of Ofakim, and another speaker on the roster was Rav Shimshon Pincus ztz"l. [Rav Pincus was mashgiach in the Ofakim yeshivah at the time, would later be appointed the town's chief rabbi, and would become renowned for his Nefesh Shimshon series and many other seforim, before his tragic untimely passing in a car crash with his wife and daughter in 2001 —Ed.] My father heard him speak and was enthralled. Such vibrancy and energy! Rav Pincus, who was 40 at the time, had tremendous strengths in machshavah and in presenting it to the public in their language, in a way that kept them riveted and penetrated their hearts. My father decided that he had to expand this light, and he knew he'd found the person who would go hand in hand with him on a fascinating journey to strengthen emunah among Torah observant Yidden.
"When Rav Pincus finished speaking, my father turned to him and said: 'I have a job for you.' The rest, as they say, is history," says Reb Shlomo Asher, who today lives in Vienna. "My father supported Rav Pincus, paid him a monthly salary, and decided that they'd give lectures together — to frum Yidden."
The organization, called Shalheves (literally "flame") grew, and masses began attending Shalheves seminars in Eretz Yisrael, the US, and other countries around the globe. Those seminars were still going strong until this year.

"Years later," Reb Shlomo Asher Tauber relates, "Rav Shimshon would say of himself, 'Rav Ezriel didn't only reveal me to the world — he revealed me to myself.' "
And that, perhaps, was the real legacy left Rav Ezriel Tauber, through his worldwide lectures (up to 60 a month), his generous open pocket, his Pirkei Machshavah series, and his many other works (As in Heaven So on Earth, Days Are Coming, Choose Life, To Become One, and other titles) — to reveal people to themselves. To reveal their strengths and the potential encapsulated in their souls. Until the last day of his life, Rav Ezriel helped people infuse their own everyday lives with vibrance and renewal. He believed that in this generation specifically, every Yid has his own "Avraham Avinu" journey, that every person can find his unique, personal connection and channel it to an intimate relationship with HaKadosh Baruch Hu.
(Excerpted from Mishpacha, Issue 761)
Oops! We could not locate your form.
>