| Knesset Channel |
Fit for High Office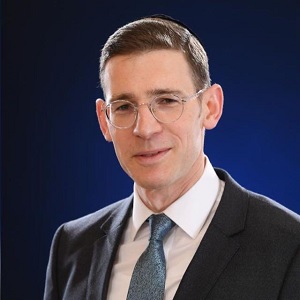 | December 13, 2022
Yariv Levin, Yoav Galant, and Micky Levy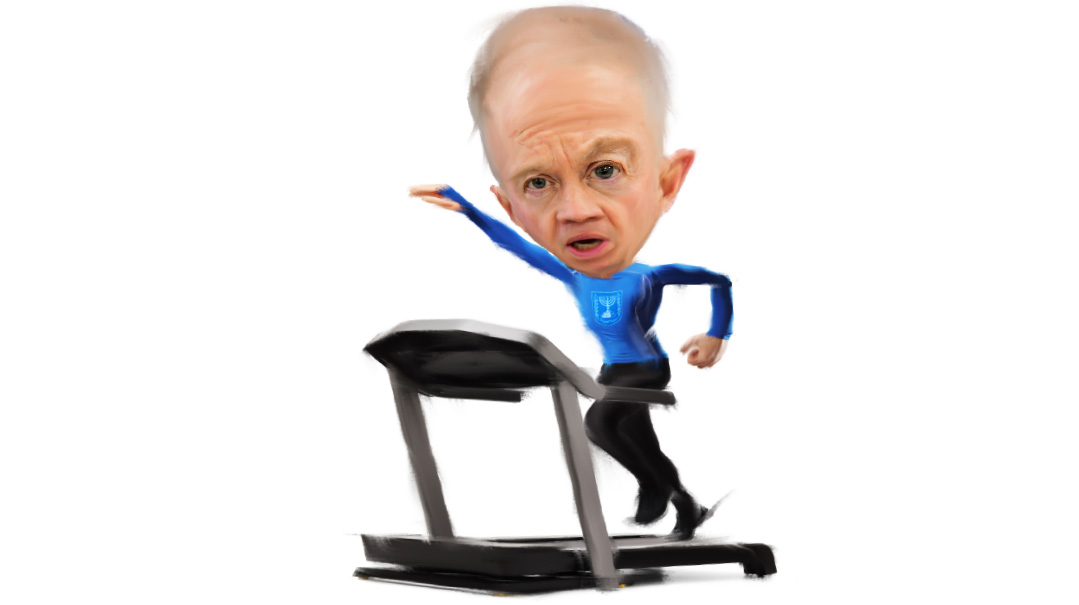 1
Who answers the red phone at 3 a.m.? Ahead of the April 2019 election, Netanyahu made that question the heart of his campaign, hoping to leverage his security edge over his challengers.
Last week we finally got the answer — but there was a twist. In the predawn hours, the phone rang in Netanyahu's office, and the man who picked up the receiver was MK Yariv Levin, Netanyahu's closest confidant and the next minister of justice — or foreign affairs, it's his pick.
The taciturn Levin, who has the charisma of a tax assessor and the mind of a mathematician, leapfrogged Likud heavy hitters to place first in the party's primaries last summer, putting him second only to Netanyahu in the hierarchy. He's seen as the brains behind the opposition's complex battle to unravel the change government, and now he's heading the coalition negotiations for Likud.
Levin is virtually the only Likud politician who enjoys Netanyahu's trust. Even his worst enemies don't question his talent and loyalty, but his status as Netanyahu's closest confidant doesn't necessarily work in his favor — unless he enjoys spending endless hours poring over the bewildering myriad clauses and subclauses, stretching over hundreds of pages, of the Likud's coalition agreements with its allies.
For a month now, Levin has spent every day hashing out agreements with the Likud's partners until 3 a.m., retiring only to wake to another day of bickering with partners who can't seem to refrain from looking at the other parties' plates.
Sometimes negotiators are jolted awake by sudden terror in the dead of night. One example came during the predawn hours of Monday last week, after Yariv Levin and Netanyahu finalized their coalition deal with Agudas Yisrael. When Levin and Bibi were finally on their way home, MK Uri Maklev from Degel HaTorah called with a frantic message to put everything on hold.
"From what I hear," Maklev told them, "the agreement taking shape gives Agudah a more senior role. I'll have to check again which role we prefer."
The coalition deal with UTJ was ultimately finalized, but this anecdote heralds Levin's fate in the emerging coalition. As the Likud's ranking minister — the favorite not only of Netanyahu but of Likud's base — he won't enjoy the liberty of focusing on his own department. Netanyahu will have him on standby 24/7, putting out fires.
2
ASa former IDF major general and commander of Shayetet 13, Yoav Galant needs no introduction. Even in his sixth decade, he maintains the fitness of a special forces officer, getting up early every morning for running and swimming, and showing up at the Knesset gym religiously twice a week.
"Here, you're the commander," Galant told Anatoly, the gym's instructor, on his first day in the Knesset.
"I've never seen an MK follow our exercise regimen with more discipline," Anatoly tells us with a smile. "Whatever role he occupies, he's a mensch before anything."
In 2010, Galant was the candidate for IDF chief of staff favored by both Prime Minister Netanyahu and then-defense minister Ehud Barak. But a journalistic exposé about his home in the moshav of Amikam, which he had expanded onto public land, ended his shot at the IDF's top job.
But to paraphrase Uri Dan's famous comment about Ariel Sharon, "You didn't want him as chief of staff, you'll get him as defense minister." In his negotiations with Smotrich, Netanyahu doggedly refused to concede the defense ministry, preferring to keep it for a Likud minister both Bibi and the Americans would be able to work with. And in today's Likud, only one man fits the bill: Yoav Galant.
Galant's last portfolio (in the 2020 Netanyahu-Gantz government) was the Education Ministry. Maybe Galant is haunted — while the Education Ministry has effectively been sliced into four different departments in the coalition negotiations, the Defense Ministry itself was split into three. In the Defense Ministry headquarters in Tel Aviv's HaKiryah, Galant will have to reserve an office for Bezalel Smotrich, who will receive responsibility over the civil administration and the day-to-day governance of Jewish residents of Judea and Samaria. And at their side, Itamar Ben Gvir will serve as national security minister with expanded powers, effectively making him demi-defense minister.
And in this crisis of governance, Netanyahu is counting on Galant to have his back, all but designating him as his future heir. The last former-IDF chief of staff whom Netanyahu appointed defense minister (by choice) was Bougie Yaalon, who got the sack after Netanyahu realized he had gone from promise to threat. Galant will have to tie on his military boots and avoid the landmines — political and military.
3
IF you thought Netanyahu's sixth government is finally in sight after the replacement of Yesh Atid's Micky Levy as Knesset Speaker this week, you were wrong. At this juncture, four key bills still have to make it through the slow-moving legislative process before a government can be sworn in. The first bill necessary for a new government will enable Deri to serve as a minister despite his confession to tax offenses last year. The second bill is necessary to transfer his expanded police powers to National Security Minister Ben Gvir, who has refused Netanyahu's overtures and continues to demand that the law be passed before the government is formed.
The third bill is necessary to enable a minister within a given department (say, Smotrich or Ben Gvir) to receive the full powers of his office without delegation of authority from the minister in charge (say, Galant). In other words, the civil administration bill, allowing Smotrich to establish a "defense ministry 2.0" in the Kiryah without requiring Defense Minister Galant's approval for his every move.
The fourth bill aims at preventing four MKs from breaking off to form their own party, which Netanyahu is pushing in order to prevent Likud malcontents from defecting, thereby depriving Netanyahu of a government, unless their ministerial demands are met.
Only then, after all four bills have passed three readings, will Netanyahu invite the Likud's leaders to a Chanukah party, at which he'll serve them the scraps left over from Smotrich, Ben Gvir, Deri and Goldknopf. Nominally, senior Likud members would lead key ministries; but they'll quickly discover that those formerly key ministries have now been carved up, with choice parts given to others.
Take the eviscerated Education Ministry, whose powers have been divvied up among all four of the parties making up the coalition. All that will remain for the Likud education minister will be to hold the Israeli flag on Independence Day, sit by Netanyahu at the national Tanach quiz, and announce nominees for the Israel prize.
And a word to the wise, it's all too possible that the Likud's portions will be further watered down by Netanyahu's insatiable coalition partners. And when the feast is over, all that remains to be hoped is that the coalition partners' voracious appetites won't have brought the right-wing government to an untimely end. Good luck.
(Originally featured in Mishpacha, Issue 940)
Oops! We could not locate your form.
>