| True Account |
Filling the Hole | November 16, 2021
 The choking guilt would incapacitate me for hours at a time. G-d is in charge, they'd all tell me, and while my mind knew they were right, my heart countered with But what if…, and it always had the final say.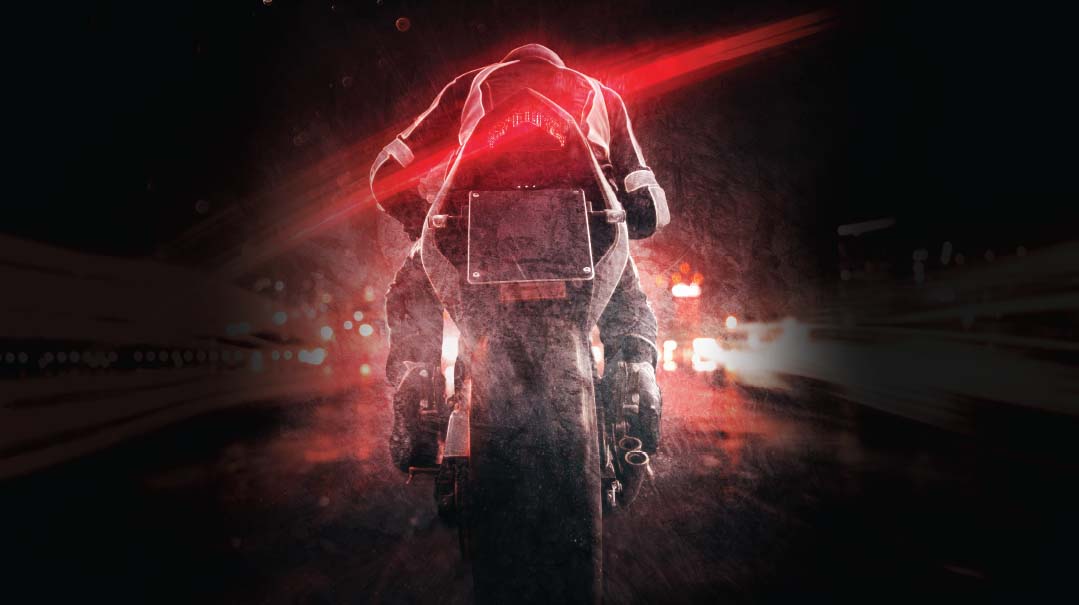 My love for chraime comes from my mother's side of the family: full-blooded Moroccan going back centuries. My mother learned to prepare this dish of spicy fish, special for Shabbos, on an outdoor firepit in her hometown of Marrakesh; thinking of it now makes my mouth water. I'm just as crazy about chicken paprikash, a gift from my deep Romanian roots on my father's side. I'm the quintessential galus Yid/Yahud.
By age ten, my mother worked odd jobs to earn a coin a week to buy fish and flour for Shabbos. Their poverty was beyond imagination — their rat-infested hut had nothing in it, not even beds — and at 17 my mother was married off to a man from Spain 15 years her senior. His abuse brought the family's desperation to the next level, and so one dark night a few years later, my mother and her three children, her sister, brother-in-law, and parents sneaked across the border and made their way to Eretz Yisrael in search of a fresh start.
At the same time but worlds away, my father grew up sheltered in the comfort of a warm, close and well-to-do family on the outskirts of Cluj (Klausenberg), in Transylvania. He'd reminisce about traveling with his father to daven with the Satmar Rebbe, and about his family's unique Melaveh Malkah meals that could only exist in a vanished world: eight children around the table, each awaiting their turn with excitement, as Zeidy would play his violin and sing each one a song composed just for them. Years later in Auschwitz, my father's brother would sing him these songs to remind him of home.
Just before the end of the war, my 13-year-old father was thrown into a gas chamber. There he sat for four hours, sure that each breath was his last as he waited for the gas that he knew would asphyxiate him to death.
Eventually the door opened and the guard announced, "You're the first ones ever to get out of here alive."
Apparently, a death march was thought to be less incriminating to the retreating Nazis than piles of human remains. My father survived the death march due only to the strength and heroism of his brother, who schlepped him along the entire way. After the war, he settled in Eretz Yisrael and eventually married my mother (who had received a get when her former husband also arrived in Eretz Yisrael).
I was born in Ashdod in 1971, a cherished son to adoring parents, and when I was nine, my family moved to Los Angeles. My parents opened a series of kosher restaurants — including the first kosher Chinese restaurant in L.A. (called Golan, you might remember it) — and for nine years, life was sweet. They spent all their waking hours at work, "mitzeis hachamah ad tzeis haneshamah," as they liked to say of the restaurant business, but I couldn't have asked for more wonderful or loving parents. Not only wouldn't they shoo away tzedakah collectors who wandered into the restaurant looking for donations, and not only would they always give some money, but they'd treat each collector as an honored guest. My mother herself would serve them a full meal, with dessert always included. Every single day.
Motzaei Pesach 1989. Good Moroccans that we are, Mimouna is one of the highlights our year; families get together to bake and eat sweet chometz pastries called mofletas, and many symbolic items are displayed, such as coins as a siman for parnassah, and hamsahs to ward off the ayin hara. Lots of flour, honey, and milk are placed on the colorfully dressed table — I don't recall why — as well as mint leaves, dried fruits, and candy — all consumed, of course, in traditional Moroccan garb. It's festive and social and fun, but this year I wasn't interested. A few weeks earlier my father had bought me my first computer, and it absorbed me completely — no Mimouna treat could compare. The festivities were at my married brother's house, and I told my family to leave without me. Shortly before they left, my mother came into my room and did a pirouette.
"What do you think of my dress?" she asked. It was brown, and looked okay to me.
"You look fine, just go," I answered, barely taking my eyes off the computer. Lackluster response noted, she changed into a white dress with a black belt.
The only thing more heavenly to me than computer programming was computer programming along with a bottle of Coke. Problem was, my mother would hide the Coke from me, knowing I'd finish a whole bottle in one sitting. So about a half-hour after my family left, I called my brother's house to beg my mother to tell me where the Coke was hidden (much later, I found it in the giant soup pot).
My sister-in-law picked up the phone. She sounded hysterical.
"Come right now! Your mother died!" I thought I heard her say, but of course that made no sense — she was perfectly fine when she left the house.
My sister took the phone. "Just come, it's very important," was all she'd tell me.
I heard weeping in the background. My 17-year-old brain mostly succeeded in convincing me that they were probably pulling a prank to get me to come to the Mimouna celebration… but I was still very shaken, and asked my neighbor to come with me just in case.
We raced down Victory Boulevard, turned right on Coldwater Canyon Avenue… and came to a sudden halt. The road ahead was barricaded, the area too-brightly lit. I desperately tried to cling to denial, but the sight of ambulances weakened my grip. We approached the cop diverting traffic, and he barked at us to leave the area. He looked mad as a rabid dog.
"Was there an accident with a Chevy Blazer?" I asked, my heart pounding like a jackhammer.
He took a closer look at me and then asked me my name. When I said "Berkovits," he pointed up Coldwater, in the direction of my brother's house.
"Go over there, your family's waiting for you," he said, suddenly poker-faced.
Maybe there was a car accident and my mother is just hurt, I thought. But as we went around the barricade and got closer to the house, things were eerily silent. No paramedics bent over stretchers, no frenzied rushing about, no sign of a mangled Chevy Blazer, just a man handcuffed on the ground, and a yellow taped-off area with a white cloth in its center.
I then witnessed a most unforgettable scene. A cop dragged the handcuffed perp to the cloth, flung it back, and pushed the guy's face right over an immobile form on the ground (whose identity I couldn't make out from 20 feet away).
The cop was seething — cursing and yelling over and over, "Look what you drunken drivers do!" He then dragged the perp away and recovered the mound.
I needed to see what was under the cloth, to convince myself it was something other than what was becoming more obvious by the minute. I crossed over the tape with dread.
A cop came to move me away, and I screamed, "Did anything happen to my mother?"
I heard him tell me to go upstairs to my family, but I was in another dimension, beyond control, and continued toward the cloth. Things might still be okay, I told myself, since our car wasn't here — that form on the ground could be anyone. The cop tried to pull me away, but I pummeled him with kicks and fists until he threatened to arrest me. A neighbor came and pulled me off the cop, and when I saw the neighbor look at me in tears, my body went completely slack.
I let myself be led upstairs by a group of neighbors, and when the door opened, I saw my Abba crying for the first time in my life — and knew it was real. The apartment was chaotic, crammed with friends and neighbors, everyone wailing. All I felt was rage; my only goal was to beat this guy until he was dead. Later on, my family wouldn't share the court date with me: I had the motive and might find the means, so they made sure there was no opportunity.
Eventually, I learned what happened. Coldwater Canyon is a wide avenue with two lanes in each direction. My family parked the Chevy across the street from my brother's house, and crossed to the double line in the center of the road. At that point they saw a single headlight, indicating a motorcycle, coming in their direction. My father said let's wait, my mother said let's go, and in a quick instant of indecision, my father and sister took a step forward but my mother held back. The motorcycle veered straight toward her — missing the others by a hairline. The police later explained that under the influence of alcohol, a driver's eyes tend to focus toward brightness. On that dark street, it seems my mother's white dress drew the motorcycle toward her like a magnet. She flew 25 feet into the air, landed 75 feet away, and the rest we'll skip over. For years after the accident, my father would say incredulously, "Your mother's last words saved our lives."
Someone had to tell Savta, my mother's mother. Easier said than done: Savta was an anachronism. She lived in a one-room apartment in Meah Shearim, in the most primitive conditions. I only saw Savta twice in my life — the last time when I was about seven, before we moved to the States — but I'll never forget the aura of mystical holiness she wore like a shawl.
Savta's home glowed with candlelight: In the entranceway of their apartment, there was a table covered with about 20 yahrtzeit candles of all sizes, each one lit for a different tzaddik. There she'd sit for many hours each day, talking to those candles; what exactly she was doing remains a family mystery, a mystery that was clearly the focus of her life. Her husband learned all day, and when she wasn't with her neiros, she was chanting Tehillim out loud. My grandparents had the Ribbono shel Olam, but nothing else — not even a telephone. Like in ancient times, the only way to get them a message was for someone to show up at their door.
So my mother's brother Dovid drove in from Ashdod to impart the terrible news. He knocked on the door, and when Savta asked who's there, Dovid replied that he came to tell her something important. She stood behind the closed door and said these words:
"What did you come to tell me, that my daughter was nifteres?"
He asked her how she knew, but she said nothing.
During the shivah, my sister had a sudden memory that sent us all reeling. Chol Hamoed Pesach, just days before her death, my mother prepared breakfast for the family; I still remember the taste of that hot cocoa, sweeter than usual for sipping it at the table with my mother. This was a rare treat, because she usually left for the restaurant while we were still dreaming. I told my mother how nice it was to have her home with us for breakfast.
She later repeated my comment to my older sister, adding, "I feel terrible that I'm not around most of the time. Rus, please take care of your brother and sister, I'm not going to be here for long."
She was 49 and in perfect health when she made that mysterious remark.
That first year was very rough; whenever I was alone, even for a few minutes, I'd fall apart. With time I managed to move on with my life. My childhood obsession with computers translated into a career I loved as a computer, web, and mobile app developer. But I lived with a restlessness borne of a question too painful for words: What if I had looked my mother in the eye and told her she looked beautiful in her brown dress? She would have heard that accursed motorcycle whiz by from the safety of my brother's apartment…
For years, the pattern was the same. I'd be fine for weeks at a time, and then I'd hear a motorcycle, or go to a shivah house, or see large families celebrating Yom Tov with their mother, and BAM, I was suddenly in my childhood room, ignoring my mother's request for approval. It always came back to that moment, and to the thought that inevitably followed: if my kibbud eim had been better, my mother would still be alive. The choking guilt would incapacitate me for hours at a time. G-d is in charge, they'd all tell me, and while my mind knew they were right, my heart countered with But what if…, and it always had the final say.
In my mid-twenties, I realized one day that my shul didn't have a yahrtzeit plaque. Perhaps buying one l'illui nishmas my mother would help me find peace. For a single guy in the early 1990s, $12,000 was a prohibitive sum, but I started saving. Over the next two years, I bonded tightly with my 1966 Chevy as I fixed her oil leaks every week with my own hands. I never ate out, and tried to eat meals at relatives to reduce my costs. When the magnificently designed board arrived from Israel with my mother's name on top, the comfort it brought made all the sacrifice worth it. Each time a new name was added and the funds from the purchase went to the shul, I knew my mother's neshamah was elevated.
But it was no cure-all, and triggers still brought me back to that scene with the dress and thoughts of "if only." Perhaps when I'm married I'll finally be at peace, I hoped. And there was some truth to that — marrying my wonderful wife did quiet some of my inner turbulence; my emunah matured with the passing years as well. Before I knew it, I was in my forties, a successful father of five… and still haunted. The hole inside me may have shrunk, but a hole of any size is still a hole.
A number of years ago, in shul in L.A., the topic of yahrtzeits came up in conversation. A guy mentioned what a great idea it would be for someone to create an app that would automatically post yahrtzeits on a user's phone calendar.
Another shul-mate turned to me and said, "There's a man I know who's been gathering yahrtzeit records for years and has a huge list, including short biographies. You're an app developer, why don't you team up with him?"
I reached out to the guy, but he wasn't interested in sharing his list, so that was that.
But a few years later, the idea returned with a vengeance — cool feature ideas kept popping into my head, and I knew I had to make this happen. After much bugging, the list-keeper agreed to release his yahrtzeit list from the safe it was locked in to my itchy hands.
For a year and a half, I worked on the app hours each day; every programming and design decision was considered and reconsidered until I believed it was perfect. Gedolim Yartzeits launched in December 2018; today it has nearly 3,000 yahrtzeits listed; the number keeps growing. People are constantly sending me names to add, but who am I to decide who's a tzaddik? So I carefully research each suggestion, and my criteria for inclusion is this: If the person was well-known in their time for giving significantly to the community, they're in. The list includes both men and women, with a short biography for each, and we hope to add pictures soon.
Want to search for a yahrtzeit by name or date? Upload your family member's yahrtzeit, bio, and picture onto your personal device and share it with the mishpachah? Receive daily notifications for all or selected yahrtzeits in our database, at the time of your choice? Determine a yahrtzeit from a secular date? It's all here. A fun new feature offers a snapshot of what happened in Jewish history that day. There is also the opportunity for people to "sponsor a tzaddik" as a zechus for a personal yeshuah.
Several thousand people use the app daily l'illui nishmas my mother a"h, and the feedback has been heartwarming. I've discovered that learning about tzaddikim of old helps people feel connected to and inspired by the wonderful mesorah we share. Some of my favorite feedback has been, "Knowing about the life of the author of the sefer I'm learning infuses that learning with chizuk," and "We print the bios of each week's yahrtzeits and share them at our Shabbos table."
Why have yahrtzeits become my passion? It's a good question, one that sharing my story has forced me to consider. I think of my Moroccan grandmother, her utter simplicity in the material realm, but with a spiritual life more rich and textured than anyone I know. Her trust in and reverence for tzaddikim, which she brought with her from Morocco. Her understanding of the power of a yahrtzeit, what doing a mitzvah can accomplish for a neshamah.
My goal is for people to draw inspiration from the lives of gedolim, to become motivated to live like they lived, and to give them something back on their yahrtzeit as well. Not everyone can be a lamdan, and connecting to ruchniyus through an appreciation for gedolim is another avenue for spiritual growth. I only met my grandmother twice, but I knew she was extraordinary, and emulating her ways helps satisfy my yearning to have known her better.
In thinking about all this, I've gotten a glimpse into my subconscious as well, and I think the deepest reason I made the app is this: Each inspired act on behalf of a tzaddik's yahrtzeit boosts my mother's neshamah, too, and knowing this has allowed me to finally come to terms with her death. While it's my seasoned emunah that has made guilt-ridden visions of my mother in her brown dress a thing of the past, creating the app has brought deep soothing. As thousands of people observe yahrtzeits each day via my app, I envision my mother's soul rising thousands of rungs in Gan Eden, and I'm finally comforted in full. Even in far-off Heaven, I could honor her, serve her, continue to do for her, and that realization has been the most healing part of all. Utilizing my grandmother's legacy to nourish the soul of her own daughter… could anything nourish my own soul more?
(Originally featured in Mishpacha, Issue 886)
Oops! We could not locate your form.
>