| Feature Articles |
Equal Treatment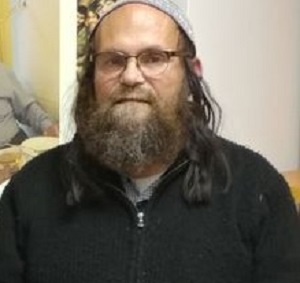 | February 1, 2017
M ustafa Kamal* was used to explosions as a fighter in one of the Syrian rebel factions trying to oust the Assad regime. This time though the blast was too close for comfort — a car bomb exploded just a meter from where he was stationed in the largely destroyed town of Quneitra on the other side of the Israeli border with Syria. A sharp pain ripped through his body as he realized he'd been hit.
"I checked my body and couldn't see my leg" he tells Mishpacha from his hospital bed at the Ziv Medical Center in Tzfas. In rapid-fire Syrian Arabic translated by hospital social worker Farras Issa he tells how he was loaded onto an old vehicle that served as an ambulance as the driver raced toward the Israeli border.
"The choice was pretty clear: If I chose to remain in Quneitra I would probably die but I could choose another way and that other way was to be evacuated to Israel. All I knew about Israel until then was that it's the Jewish state and that Jews are heretics and murderers. All our lives our minds were poisoned and I had no idea what they'd do to me in Israel but the medic who evacuated me made it clear that my only chance for survival was to get to an Israeli hospital."
Who actually brought him to the border? Mustafa doesn't hesitate to answer because the answer is no secret. "The Free Syrian Army brought me" he says.
Border Lines
There is a certain spot in the Golan Heights on the Israeli-Syrian border where both rebel casualties and severely injured civilians are brought in order to be treated in Israeli hospitals — Israel's humanitarian contribution to the tragedy that has become Syria over the past five years. In the gruesome ongoing slaughter which began in 2011 when Syrian president Bashar al-Assad violently suppressed an anti-government demonstration an estimated 400000 Syrians have been killed while over four million have fled the country.

While Israel sees no winners here as various rebel factions — from moderates to jihadist ISIS-backed terrorist groups — are fighting it out with Assad's own terrorizing regime some of those ear-splitting battles are just miles from the Golan Heights in the Quneitra valley below. In fact busloads of tourists have found a new adventure: from the Golan's Har Bental lookout they can take their binoculars and watch the war in real time.
Mustafa's admission doesn't mean that Israel is working in tandem with the Free Syrian Army but FSA brigades — considered to be moderates who don't advocate Israel's destruction don't pursue a fundamentalist Islamic dream for Syria (unlike the al-Nusra front and ISIL) and who are not Iranian loyalists — are scattered all around the border area creating an unspoken alliance between the two sides.
The IDF operated a humanitarian field hospital here in 2013 and 2014 founded and supervised by IDF medical corps head Dr. Salman Zarka who hails from the Druze community in Peki'in. When Dr. Zarka was appointed director of the Ziv Medical Center his work with injured Syrian war casualties followed him. Today they are brought to the border in vehicles with Syrian license plates and within minutes are transferred either to IDF military ambulances or ambulances provided by the the Jewish-American humanitarian organization Amaliah run by businessman Moti Kahana that take them straight to Rambam Hospital in Haifa Poriyah in Teveria Nahariya's medical center or Ziv in Tzfas just 18 miles away.
According to the IDF Northern Command the field hospital was closed to increase efficiency as casualties are instead treated directly in Israeli hospitals. Throughout Israel's history doctors have treated people regardless of their ethnicity even if their country was at war with Israel. According to hospital officials during the 1982 Lebanon war Ziv doctors cared for enemy soldiers and even a Syrian pilot.
Shattered Dreams
After going through our own security check we meet Mustafa in the orthopedic department where he's now recuperating learning to use a prosthetic device. Mustafa says he was a successful businessman before the commercial and social sectors collapsed under Assad's regime — although here at Ziv it doesn't much matter what his background was and no one at the hospital asks questions. That's the IDF's job although hospital officials say that up to 80 percent of their Syrian patients are combatants. Mustafa says he joined the rebel forces in 2011 with the dream of installing a more humane regime.
"It was hard to obtain accurate information about a rebellion in the works" Mustafa remembers. "Rumor had it that soldiers were defecting from the government army and joining the new brigade being formed to fight Assad and then the regime became even more violent. People would be abducted from their beds in their pajamas never to return. When so many people began disappearing it was clear I had to join the rebels because I had spoken out against the government myself. My days were numbered." Mustafa says he joined a group of officers who'd defected from the Syrian army.
Mustafa says that while he'd been stationed in Quneitra his family is currently in hiding as most of the city has been bombed out.
"You go into the street and have no idea if you'll come back alive. There are thousands of dead people all over with no one to bury them. It's just an hour and a half away but it's a totally different world. It's as though the Angel of Death settled on this spot."
The IDF's official policy is that it will treat any Syrian who requires serious medical assistance no matter who they are as a humanitarian initiative. And to date about 2 500 Syrians — many of them women and children — have been treated in hospitals around the country close to 700 in Ziv alone. Injured Syrians sometimes have the option of choosing treatment in either Jordan or Israel but when it comes to life and limbs most put aside their prejudices and choose the "enemy" Jewish state where they know they can get top-quality health care safely and quickly.
Oops! We could not locate your form.
>