| Magazine Feature |
Duck, Duck, Goose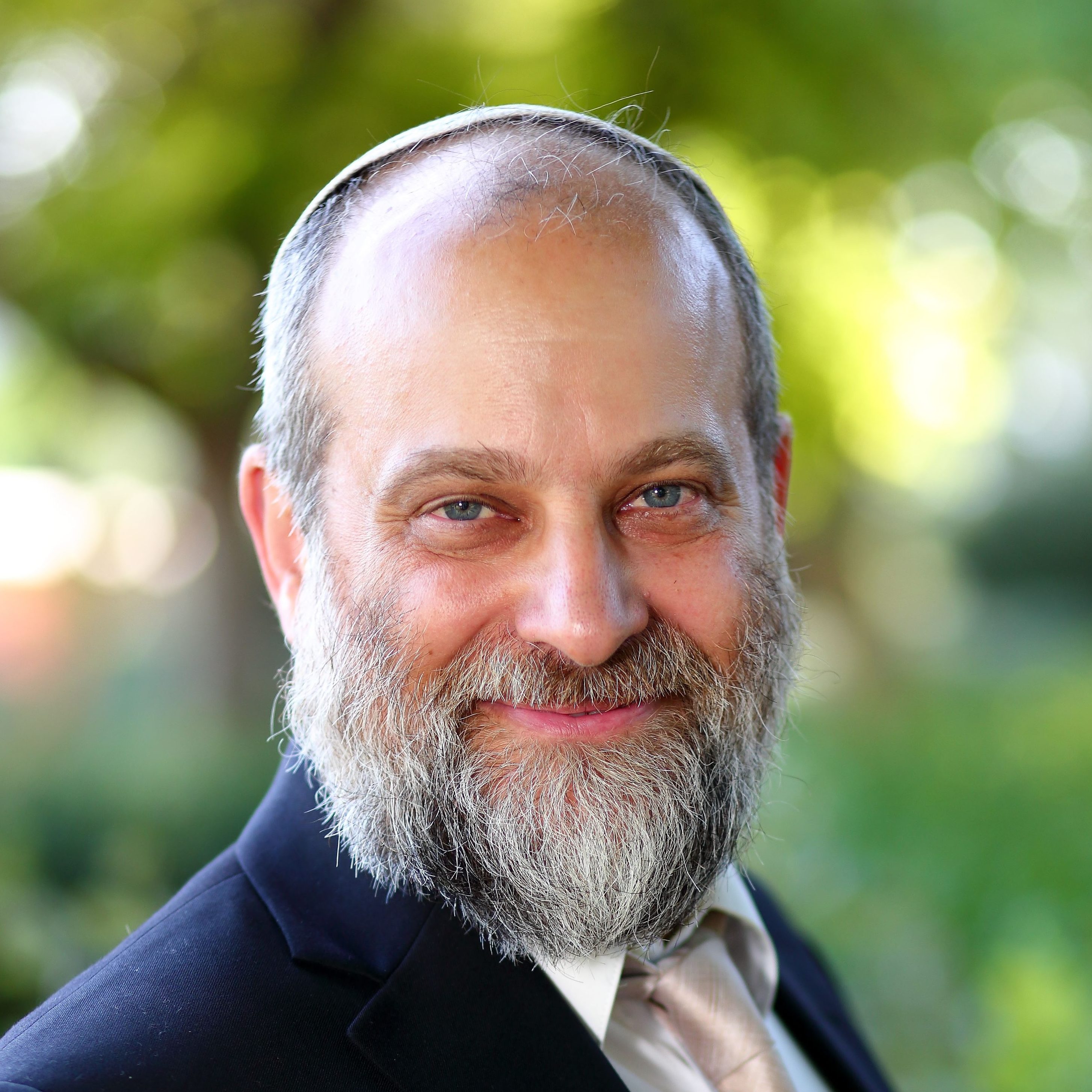 | January 8, 2019
(Photos: Ari Z. Zivotofsky)
Think Jewish food, and gefilte fish, cholent, kishke, bagels, and herring come to mind. Yet foie gras, a delicacy generally associated with French cuisine, was the product of Ashkenazi Jewish expertise for much of history. In fact, in the 16th and 17th centuries, leading European chefs, including the Pope's private chef, extolled the taste of Jewish-raised foie gras.
Yet this luxury item, meaning "fat liver" in French, has been the subject of a great deal of controversy in recent years. It involves questions of ethics, law, and animal rights, not to mention kashrus. In the past year, though, foie gras has made a kosher comeback — it's now being produced in the US for the first time under kosher supervision, and we didn't want to miss out on seeing firsthand how the growers and processors have navigated all the pitfalls and complications accompanying production of this gastronomic innovation.
Foie gras (pronounced fwä-grä), the fattened liver of a waterfowl that develops due to force-feeding, has a long history. The technique that the French call gavage — forced daily injections of food directly down the esophagus to build the liver up to ten times its natural size — dates back over 4,000 years, when the ancient Egyptians began keeping birds for food and deliberately fattened them through force-feeding.
The practice spread to other areas around the Mediterranean, and after the fall of the Roman Empire, the Jews preserved the methods of goose-cramming. For European Jews, poultry (and especially goose) fat, or schmaltz, became an important source of kosher cooking fat in a region that relied on animal fat as opposed to olive or sesame oil for cooking. Foie gras was particularly popular in Hungary, and one 95-year-old woman we met who had grown up Hungary and survived Auschwitz told us about the geese in their backyard, noting that in Satmar, they only ate the non-fattened, and not the "geshtoppte" geese.
Calm Your Liver
Hudson Valley Foie Gras is the largest producer of foie gras in the US and is now a partner in the production of American kosher foie gras as well. Hudson Valley teamed up with Heritage Kosher, a kosher poultry partnership run by Leiby Fisher and his neighbor Eliezer Franklin (from the time Fisher entered the kosher poultry industry, he dreamed of producing kosher foie gras), and kosher foie gras production began in 2017. Hudson Valley does the farming and feeding of the fowl while Heritage Kosher processes the birds under kosher supervision and markets the product to the kosher community.
But before Hudson Valley embarked on a kosher product, they needed to overcome several significant hurdles. The first question was about the species to be used. Historically (until about 50 years ago) foie gras was produced from geese (foie gras d'oie), because their livers grow the largest. However, because ducks are easier to raise than geese, foie gras produced from duck (foie gras de canard) has taken over about 90 percent of the market, and the primary duck species used is the mulard, a hybrid of a male Muscovy and a female Pekin, also known as a mule duck because it is sterile. And herein lay the first hurdle when the OU was approached about giving kosher certification to the enterprise: Is the Muscovy duck even kosher?
The kashrus history of the Muscovy is a bit complex: The question regarding Muscovy first arose in the US in the mid-19th century when this bird, native to Central and South America, was ruled to be not acceptable as there was no mesorah for it in the New World; that has been its status in the US ever since. Yet in the early 20th century the Muscovy was analyzed in Israel, where many poskim declared it kosher.
Still, while Hudson Valley uses the mulard for most of its production, for the kosher line, the OU required they use Pekin duck instead. Actually, Franklin and Fisher were quite surprised themselves that they could succeed in producing foie gras from pekin.
Superfood
In addition to the species issue, the other main halachic concern regarding foie gras relates to treifos — specific physical defects in the animal. In order to fatten the bird, the food is forced down its throat, which can cause a perforation in the esophagus ("veshet") — and any hole in the esophagus, no matter how small, makes the animal a treife. Furthermore, checking for a hole isn't always foolproof, because even a healed hole can be a halachic problem — the outer membrane is red, which can mask small drops of blood and tiny perforations.
The Rema (Yoreh Dei'ah 33:9) says that in his town they would stuff geese to make schmaltz and that a perforated veshet was common; the goose was permitted only after the veshet was checked. On the other hand, the early 17th-century Bach (Yoreh Dei'ah 33) notes that because the food is forced in with pressure and is often dry and sharp, damage to the veshet is common and checking the veshet is difficult if not impossible; therefore, he was in favor of banning such force-feeding. Chochmas Adam (16:10) preferred to ban the gavage process because of the concern for treifos but agreed that if done, it can be kosher. In modern times, both Tzitz Eliezer (11:49, 11:55, 12:52) and Rav Ovadia Yosef (Yabia Omer 9,  Yoreh Dei'ah 3) came out against foie gras and suggested that even those who permitted it in earlier generations might have been machmir today. Rav Yosef Shalom Elyashiv, however, in 2005 reportedly approved the foie gras that was being produced in Israel at the time.
Nonetheless, most Jewish communities throughout eastern Europe continued to force-feed geese while making sure to check the veshet. The most famous posek to permit the stuffed geese was the Chasam Sofer (Yoreh Dei'ah 2:25; Chullin 43b), who recommended sifting and cooking the feed to soften it before the gavage. In fact, the OU has adopted a similar position. Rav Yisroel Belsky a"h, who personally inspected the initial group of esophagi for the OU, was pleasantly surprised by the lack of blemishes, which he attributed to today's improved feeding methodology.
The veshet issue is so central to the kosher production line, that as soon as we walked through the main door of the facility, one of the shochtim greeted us with a veshet and immediately began to explain how they check them. To the shock of our host, the shochet put it to his lips and blew it up for us, showing how they check for holes (he explained that they usually use an air hose). Because few, if any, bodkim in the US were knowledgeable in this area, an expert was brought in to initiate the production and teach the process. Heritage Kosher today employs some of the few US experts in veshet inspection.
It seems that just about every step in the process crosses a halachic minefield, and koshering the duck is no exception. For most of the carcass koshering means a standard salting — but the liver cannot be kashered by salting and instead must be broiled to remove the blood. What to do when an essential aspect of real foie gras is that it is uncooked? Back in the OU office, meat expert Rabbi Nosson Goldberg reviewed for us the large amount of halachic and technical discussion that went into resolving this problem. And at the plant, one of the mashgichim was more than happy to show us the specially designed oven used for kashering the livers. Much thought and experimentation had gone into designing this specialty oven, which brings the liver to the internal temperature required for koshering without ruining it for foie gras.
Gag Order
It's no secret that the production of foie gras has been under attack by animal rights groups because of the claim that the method of feeding causes pain and injury to the ducks. Jewish groups have joined the outcry, arguing that the process violates tzaar baalei chayim. If true, this would be a serious concern because according to most poskim, tzaar baalei chayim is a biblical prohibition.
Our primary goal in visiting Hudson Valley was to personally observe the feeding process. The Gemara (Shabbos 155b) doesn't raise hesitations about it, and for hundreds of years Jews in eastern Europe fattened geese for their schmaltz and liver, and no poskim, many of whom had these very geese in their backyards, mentioned the issue of tzaar baalei chayim until the late 20th century. It was actually the opposite: The rabbis were aware that geese used to being fed in this manner would not eat any other way, and thus, out of concern for tzaar baalei chayim, even permitted (with certain stipulations) force-feeding geese on Shabbos (Mishnah Berurah 324:27). On the other hand, because we had read so much about how cruel the process appears to be (e.g. forcing a tube down the animal's esophagus), we were certain they would not permit us to visit the farm.
Still, we contacted Marcus Henley, the affable but serious manager of Hudson Valley, and he is so convinced of their methods that he is happy to have any objective person visit the farm. While watching the process we asked Marcus if we could take pictures, and he answered with an emphatic "of everything. Whatever you want." He was the consummate friendly host as he took us through both the farm and the production facility.
Marcus led us into a huge barn in which the hundreds of ducks were housed in small areas divided by low wooden walls. About six to an area, they were comfortably waddling around. We expected to see some type of duck torture chamber, in which feeding tubes were being shoved down the birds' throats. We had a mental picture of former Prisoner of Zion Natan Sharansky, who talked about being force-fed in a 2015 interview in the Jerusalem Post: "I was force-fed in a Soviet prison at least 35 times… I remember it vividly… one guard held me by my feet, another by my head, and they would put a long pipe down my throat. It was difficult to breathe. They would put inside me a few liters of liquids, probably soup. My heart suddenly started beating very hard and it would hurt. Your body starts to feel like it just wants to stop already."
But these were waterfowl, not humans. And the lining of the esophagus of waterfowl is keratinized — i.e., it is lined with tissue like the calluses on a foot so that it isn't irritated when the bird eats spiny fish. Or when its handler inserts a feeding tube. Their esophagus is much more flexible than that of a human, or even a chicken, enabling them to swallow whole, live fish. And they don't have a gag reflex either. In addition, due to the structure and location of the trachea, the ducks can actually continue to breathe while the tube is in place.
We watched as the worker fed duck after duck, yet we didn't detect the slightest sign of discomfort or pain on the part of the birds. We saw how the worker deftly grabs a bird, inserts the rubber tube, hits a button to discharge the feed, and within a few seconds the bird is waddling away, giving no indication of resistance or aversion. This happens three times a day.
In order to minimize the chance of puncturing the veshet, the kashrus authorities requested that Hudson Valley use a rubber tube instead of the standard metal pipe that's inserted into the duck's throat (For most of history, gavage was done by hand and not only on geese, but even on camels and other animals). In addition, as another precautionary measure, they required that the dry feed pellets be mixed with water and fed as a mush.
"These changes have definitely improved the welfare of the ducks and has enabled them to grow larger and faster," Marcus says. He's now in the process of shifting the entire operation to the "kosher style."
Chewing the Fat
Yet what about the pathology caused by all this overeating? If one were to overstuff a cow or a person, the liver would not swell to eight to ten times the baseline value. But migratory waterfowl have the ability to gain large amounts of weight in a short period of time before their annual migration. Hunters sometimes stumble upon wild foie gras — that is, they will shoot a bird and discover a liver as big as that produced via gavage.
As is well-known, camels store energy as fat in their humps, while waterfowl store fat under their skin, around their internal organs and thigh muscles, and in an enlarged liver. In mammals, such as humans, hepatic steatosis (fatty liver) is a pathological condition. But in migratory birds, through a process called lipogenesis, natural hepatic steatosis occurs in order to store energy as fat. And recent scientific studies have shown that the steatosis is fully reversible and liver function is preserved.
Marcus Henley explained how for the first 12 weeks, the ducks eat freely in large open areas with hundreds of other ducks. At that point the liver weighs about 70 grams. The ducks are then transferred to the area where they are fed by gavage, kept in an enclosed area and fed thrice daily for 21 days. At that point the liver in a mulard can shoot up to 850 grams, and in a pekin up to 420 grams. They are then taken to slaughter.
The King's Table
In 1948, a Hungarian Holocaust survivor and third-generation goose farmer arrived in Israel and began producing one of the young country's first exports — foie gras. It remained strictly an export item until the late 1970s, when kosher foie gras produced from mulard became available in Israel. By 2000, Israel was the third largest producer of foie gras in the word, behind France (where 80 percent of the world's foie gras is produced) and Hungary. And then the animal rights lobby flexed its muscles. In 2003 the Israeli Supreme Court banned foie gras production, and by 2006 all production in Israel was ceased, with operations transferred to Hungary (today shochtim travel to Hungary to shecht geese and produce kosher foie gras). While kosher foie gras continues to be imported from Hungary, in 2013 MK Dov Lipman, with the backing of the animal rights lobby, moved to ban its sale in Israel.
Foie gras is not cheap — kosher foie gras is approximately $140 a pound. However, it comes in many forms and some prepared foie gras items start as low as $40 a package. It has slowly been making its way to the kosher market, especially as a delicacy in upscale restaurants. But it was never claimed to be poor man's food. Included in the list of Shlomo Hamelech's daily food ( Melachim I 5:3) is "barburim avusim." Although in modern Hebrew a "barbur" is a swan, Rav Saadya Gaon translated the pasuk as "stuffed geese." We don't know if among his other delicacies, King Solomon was eating foie gras. But the kosher consumer in the US now has access to a wide range of duck products, including foie gras, a delicacy fit for a king.
(Originally featured in Mishpacha, Issue 743)
Oops! We could not locate your form.
>