| The Rose Report |
Context Counts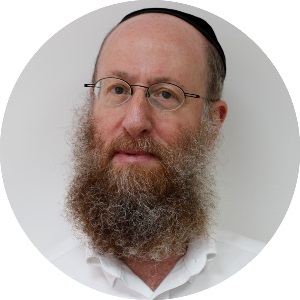 | August 16, 2022
Ron Dermer refuted two of Kushner's key allegations that have proven embarrassing to Binyamin Netanyahu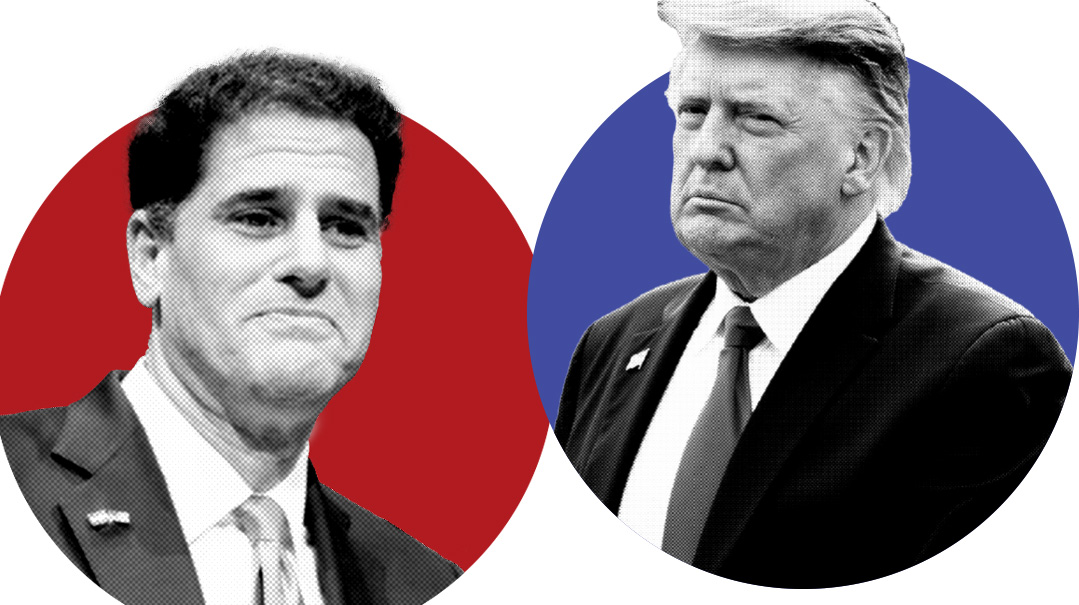 Dermer Refutes Main Kushner Claims
A week before Jared Kushner's White House memoir hits the bookstores, Ron Dermer refuted two of Kushner's key allegations that have proven embarrassing to Binyamin Netanyahu.
While Kushner alleges that Netanyahu was unenthusiastic about former president Trump's decision to move the US embassy to Jerusalem, and that Bibi jumped the gun in announcing US approval of Israeli sovereignty over large swaths of Judea and Samaria, Dermer contends Bibi supported the embassy move from "beginning to end" and that sovereignty was agreed to in an exchange of letters between Trump and Bibi.
Dermer served as Israel's ambassador to the US during the Obama and Trump administrations. Speaking on the Diplomatically Incorrect podcast circulated by the Jewish Institute for National Security of America (JINSA), Dermer said he personally delivered Bibi's letter to Kushner on the eve of Trump's White House announcement launching his "deal of the century" for Middle East peace and that Kushner handed Trump's letter of approval to Netanyahu.
Dermer said that Netanyahu, in the middle of an election campaign, would never have traveled to Washington for Trump's announcement — which called for Israel's acceptance of a two-state solution and a building freeze in areas designated for a future Palestinian state — unless he knew he could bring this prize back home.
"Jared read both of those letters," Dermer said. "So why he would think anything else? You'd have to ask him."
Regarding the dispute over Netanyahu's enthusiasm for the embassy move, Dermer clarified that "this confusion" in Kushner's book likely stems from a call Trump placed to Netanyahu on December 5, 2017, to inform him he was ready to announce the embassy move the next day.
Kushner wrote that Bibi replied: "If you choose to do that, I will support you."
After the call, a frustrated Trump wondered aloud why he was taking this political risk if the Israeli prime minister was apathetic.
Dermer was on that call too, and said while Kushner's rendition of what Bibi said is mainly accurate, it's missing the context.
Here's the backstory. A week earlier, Dermer learned that key members of America's national security team who opposed the embassy move were trying to talk Trump out of it, for fear it would spark a violent backlash against US and Israeli interests. These opponents told Trump they would call their counterparts in Israel's intelligence services to see if they confirmed their take.
Israel's intelligence branches disagreed with the US assessments, but there is often spirited debate between the Mossad, Shabak, and IDF intelligence. Knowing the Israeli penchant for "gaming" security scenarios, and fearing that Trump's team would spin any negative evaluations to undermine Trump's decision, Dermer called Bibi just before he boarded a flight for a state visit to Kenya. Netanyahu recognized this was a once-in-a-lifetime opportunity to get US recognition for Jerusalem as Israel's capital. He immediately ordered his national security advisor Meir Ben-Shabbat off that plane, and asked him to call the heads of Israeli intelligence agencies to ensure a coordinated response to calm the US fears, which proved to be unwarranted.
"That specific phone call [between Trump and Bibi on December 5] dealt with what the intelligence showed, rather than a political discussion over whether this was a good thing or not," Dermer said, adding that Netanyahu told Trump: "We do not see that it's a problem, and if there is a problem, I will take responsibility for it, and I support your decision to do it."
"Netanyahu from beginning to end was supportive [of the embassy move]. So if anyone is going to suggest that Netanyahu did not want this decision to come through, it is an absurdity," Dermer concluded.
Bibi Locks Up the Likud
Dermer's affirmations of Netanyahu's credibility, not to mention his right-wing credentials, capped a week in which Netanyahu asserted himself as the undisputed leader of the Likud.
The Likud faithful demoted Netanyahu's main rivals to lower spots while awarding the coveted top five spots to MKs who support major reforms to the legal system and curbing the powers of the Supreme Court. In the meantime, Netanyahu's lawyers petitioned the judges who are hearing his cases in the Jerusalem District Court to drop the breach of trust and bribery charges against Bibi (Case 4000) based on legal technicalities.
The trial has been in recess for the summer, and the judges could rule on the defense motion in early September when the trial resumes. Most legal experts presume they will wait to hear more testimony, even though the defense has shattered the credibility of most of the prosecution witnesses so far.
The looming November 1 election date will also probably weigh on the judges' considerations. It would be quite a political bombshell to throw the case out of court at any time, much less right before the election, which is reason enough to expect that it won't happen anytime soon.
Is Trump Getting Locked Out?
Donald Trump should be as fortunate as Bibi. His legal woes only seem to be mounting following last week's FBI raid of his Florida home.
This is a developing story, and it's far too early to draw any legal conclusions (see this week's Explainer), although politically speaking, the raid will probably only enhance Trump's popularity, which has soared during primary season.
Trump's record of endorsing candidates who ended up winning their primaries is well-documented and undisputed. By the time you read this, we will know if Trump's Congressional nemesis Liz Cheney has lost her bid for renomination as Wyoming's sole member of the House of Representatives.
Many GOP primaries have been a referendum on Donald Trump and his claims that he was robbed of re-election (not to mention the contents of his safe deposit box). The general election will be dominated by issues affecting individual states, and some of Trump's picks are in trouble. In Pennsylvania, Trump's man, Dr. Mehmet Oz, trails Democrat John Fetterman by a wide margin, despite Fetterman's three-month absence from the campaign trail as he recuperates from a stroke. In Ohio, Democrat Tim Ryan has opened a lead over Trump's favorite J.D. Vance.
Both seats are currently held by Republicans who decided not to seek re-election and are must-wins for the Republicans if they hope to maintain their chances of recapturing the Senate.—
(Originally featured in Mishpacha, Issue 924)
Oops! We could not locate your form.
>