| Family Reflections |
Confessions of a PhD Graduate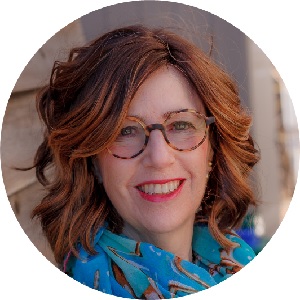 | June 19, 2019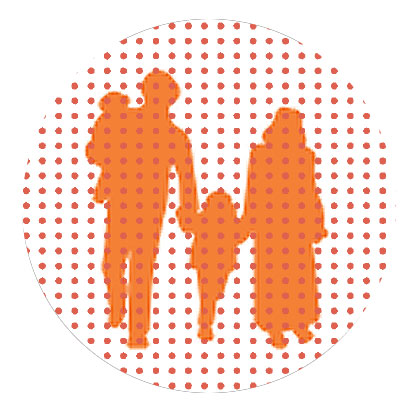 When it comes to parenting, we're always learning
G
raduation is interesting: On the one hand, it implies completion — the graduate has achieved a significant goal. On the other hand, it suggests that the person is now ready to become a beginner — someone who can start the next phase, whether that involves the next level of education, or the practical application of knowledge attained.
The Graduate Parent
Every year, millions of people around the world get their PhD or, as it's better known, the Parenthood Degree. This degree is bestowed upon a parent when her first child reaches the age of 20 (or marries — whichever comes first). The parent has raised a human being, seeing the youngster through every stage of child development from the first days of infancy through to adulthood.
She's passed lots of tests along the way, survived sleepless nights, learned how to adapt to changing needs, acquired skills of patience, compassion, boundary setting, teaching, communicating, problem-solving, and so much more.
The parent has carried out research, conducted experiments, implemented findings. She's invented new methodologies, interacted with the parenting community, and tutored younger parenting students. With her new degree held proudly in hand, she's fully prepared to face the next stage of her career.

Or so she thinks.
Post Graduate Work
Tehilla is a fictional "PhD graduate." This is an excerpt from the introduction to one of her first parenting books:
"After receiving my PhD, I continued to work in my chosen field of parenting. I was much more knowledgeable about child development, human relationships, and parenting strategies, so I eagerly looked forward to the next phase of my work. There were still many children in the lab for me to continue my research with (I received my degree when I had nine children under my care) but the oldest had left the nest. I looked forward to my new responsibilities as professional mother-in-law and felt confident that I was ready for the work involved. Little did I know how unready I was!
"My daughter — someone who I thought I knew inside out — suddenly became distant and absorbed in her new life. She began spending more time with her husband's family and less time with ours. Her husband — who I handpicked because I saw what a family man he would be — was indeed a family man, but only with his family. He seemed to have little interest in ours. I knew I was in way over my head. Nothing in my education had prepared me for this."
Welcome to Real Life
School provides a foundational education. But the real learning comes later. Our fictional character Tehilla went on to become a great-grandmother and eventually wrote the now classic university text "Raising Adult Children, Grandchildren, and Great-Grandchildren." She dispenses advice to those dealing with tricky in-law situations, second marriages, complicated health situations, ageing parents, and much more. Now at the end of her illustrious career, let's listen in as she speaks to the new crop of PhD candidates at their graduation ceremony this month:
"I've learned, dear students, that family life is complex. No two children are alike. The challenges that one parent faces are different than those of her friends and neighbors, even if they look the same. Every parent receives her own individualized curriculum designed by the One Above. No matter how much knowledge and experience you acquire, you will find that you're forever groping in the dark. You will always have questions and you'll never have all the answers.
"It's best to proceed with humility, especially when you're in a position to guide others and especially when you guide your own children. Your training has prepared you to greet challenges with an open mind and you will need this flexibility as you go forward. You have learned to expect the unexpected and you will continue to draw on the element of surprise, even shock, throughout your journey. You have learned to observe and adjust, and these skills will serve you well as you embark on the tasks before you.
"Yes, you are graduating today, earning your well-deserved PhD. Each of you is now qualified to become a Research Scientist, a permanent student of family life. Embrace your career with courage and creativity. Never stop learning and loving."
(Originally featured in Family First, Issue 647)
>