| Inside Israel |
Cold Turkey Warming Up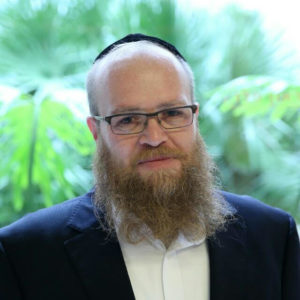 | March 8, 2022
Over the past two months, Erdogan has repeatedly emphasized his desire to resume official ties with the State of Israel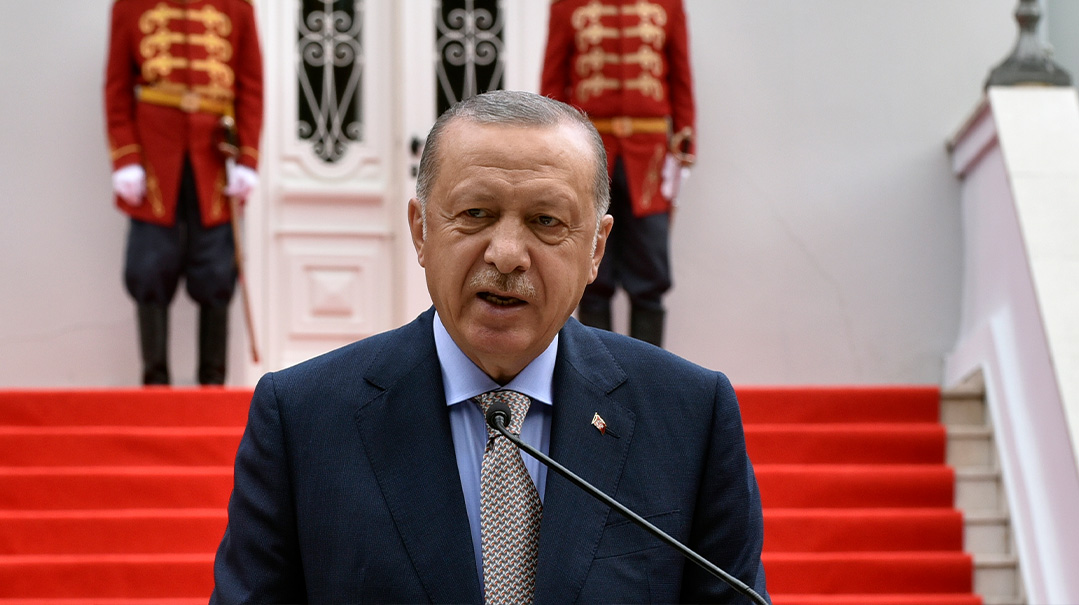 Is Turkey's President Recep Tayyip Erdogan serious about a rapprochement with Israel? Thirteen years after the strongman used a televised dialogue with then-president Shimon Peres to blow up relations between the two countries, his overtures to Israel's current president seem to herald a new era.
Two weeks ago, a delegation of senior Turkish officials landed in Israel to coordinate President Herzog's planned visit to Turkey this week, on March 9.
The Turkish delegation included Ibrahim Kalin, a senior Erdogan advisor and spokesman and high-ranking foreign policy official. He arrived with Deputy Foreign Minister Sadat Unal. The two met with Alon Ushpiz, director-general of Israel's Foreign Ministry, as well as Eyal Shviki, director-general of the President's Residence, and other officials.
Alon Ushpiz said that the president's visit to Ankara will be a very important first step in improving ties with Turkey. "We're talking about a gradual process, and the first thing that needs to happen is a presidential visit," he explained.
According to the source, Israel has made no preconditions related to Hamas activity in Turkey.
"A process of cautious rapprochement is always going to be marked by occasional gestures rather than immediate agreement on every issue, and that's what we're aiming for," he explained.
At the same time, the two countries' intelligence services are in constant contact, and when Turkey receives information about Hamas terror activity on their soil, they deal with it promptly and efficiently. Israel has requested that Turkey close the group's offices in its territory, but the Turks have yet to consent to this.
At the advance planning meeting held at his official residence two weeks ago, President Herzog surprised the Turkish guests by suddenly walking into the room during one of the sessions. Herzog told the Turkish officials that his planned visit is extremely important, and Kalin replied that Erdogan and the people of Turkey will be happy to receive him and look forward to a new era in their relationship with Israel.
Kalin is a founding member of the prestigious Turkish think tank SETA, and one of the key figures behind Erdogan's foreign policy in recent years. Now he's overseeing a profound shift in Erdogan's approach to the Middle East, the Caucasus, America, and Europe. He's also behind the close relationship between the heads of the Israeli Mossad and Hakan Fidan, the director of Turkey's National Intelligence Organization, which survived even during the frostiest periods in the countries' public relations.
Acting in Good Faith
Over the past two months, Erdogan has repeatedly emphasized his desire to resume official ties with the State of Israel. Israel believes that Erdogan is angling for the resumption of military cooperation as well as expanding economic ties, especially in the fields of technology and gas.
Erdogan called Herzog last July to congratulate him for his election to the post, and the two agreed to work together to improve ties between the two countries. The two spoke again after Erdogan personally intervened to ensure the release of Israeli tourists Natali and Mordy Oknin following their arrest by Turkish police. Their most recent conversation occurred when Herzog telephoned Erdogan to wish him a speedy recovery after the latter tested positive for coronavirus. Earlier, Erdogan had called Herzog to express his condolences after the passing of the latter's mother Aurah a"h. A diplomatic source told me this week that Erdogan is increasingly moving toward openness with the West, a development that may be related to Turkey's economic crisis and the collapse of the lira.
As part of the warming relations, the two nations have discussed the possibility of reopening the embassies in Ankara and Tel Aviv — inactive since 2018, when Erdogan recalled his ambassador from Israel and expelled Israel's ambassador to Turkey, as a protest against the events of the "Great Return March" on the Gaza border.
Diplomatic sources told me that the Turks want Herzog's visit to be classified as a state visit and are treating it with all due seriousness. Ankara is making preparations to shower Herzog with every conceivable honor, and Israel has a sense that the Turks are acting in good faith.
The Israeli team informed the Turkish delegation of President Herzog's intention to visit Greece and Cyprus before arriving in Ankara. Israel's ties to those two countries warmed when its ties to Turkey cooled. Herzog wants to make clear to Athens and Nicosia that the warming of ties with Ankara won't affect Israel's special relationship with them.
Foiled Hit
Israel's balancing act when it comes to Greece is mirrored by Turkish commitments to the Palestinians. Turkish foreign minister Mevlut Cavusoglu said in a statement that Turkey "won't turn its back on its commitment to the Palestinian people in order to ease relations with Israel.
"No step we take with regards to our relations with the State of Israel, including normalization, will come at the cost of the Palestinian goal, unlike a few other countries," he stated, a veiled jab at the Gulf States and the Abraham Accords. "Our position will always be clear. Increased normalization may add to Turkey's responsibilities regarding the two-state solution, as a country maintaining ties with both sides, but we'll never depart from our core principles."
Kalin and Unal visited Ramallah as well and met with PA chairman Abu Mazen. The two also visited the Temple Mount, and Kalin did a photo op with Palestinian children after securing agreement from Israel.
Three weeks ago it was reported that Turkey's National Intelligence Organization had foiled an assassination attempt on Yair Geller, an Israeli businessman in the defense industry living in Turkey, by Iranian intelligence. According to the report, the attempt was intended as a retaliation for the liquidation of Mohsen Fahrizadeh, the architect of the Iranian nuclear project.
Israel believes that a further goal of the assassination was to sabotage the Israeli-Turkish rapprochement. So even as President Erdogan's attempts to warm up the cold Turkey steam ahead, regional forces from Ramallah to Tehran could yet make the process too hot to handle.
(Originally featured in Mishpacha, Issue 902)
Oops! We could not locate your form.
>