| Family Diary |
Close to Home: Chapter 23  
| December 6, 2022
   

  I wanted my niece and her friends to know how many opportunities are out there. So I decided to create a career night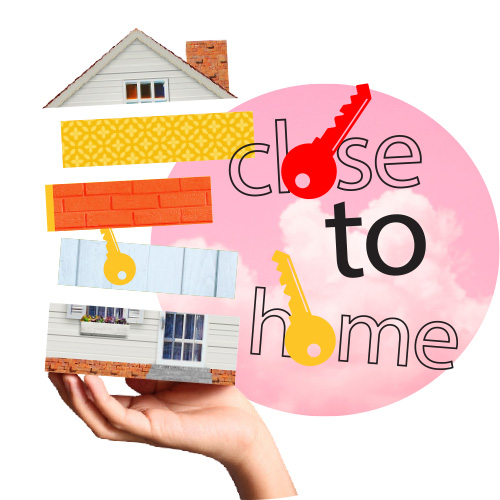 IN
June, my niece came back from seminary and had to make some Big Decisions about what she wanted to do with The Rest of Her Life. This is easy if you figured it out in third grade, but can be tough if you know you don't want to be a teacher or a speech therapist and don't know what else you can do.
After speaking with her, I realized she had no idea how many options were open to her. I thought about all the talented frum women I know supporting their families in so many different industries and realized that I wanted my niece and her friends to know how many opportunities are out there. So I decided to create a career night.
A friend let us use her large backyard. Gracious eateries donated delicious food, and 18 talented entrepreneurs gave us their time. We had an interior decorator, audio engineer, fitness instructor, insurance agent, cook, photographer, mortgage banker, and more.
We sat outside one summer evening, and each woman shared the basics of her profession — how she got into it, her favorite part of the business, the hardest part of the business, where to study for it, how long the process takes, what you do all day.
During the first hour, each professional offered her introduction, then we had an hour-long panel discussion during which the girls could ask whatever they wanted. At the end of the evening, we gave out a booklet with basic information about each career. Over 100 girls attended, and they told us that they found it so eye-opening and helpful.
It wasn't only the girls who gained from the evening. A few of the professionals told me they'd been feeling burnt out and were considering switching fields due to challenges they were encountering. Hearing the other women describe their work and the difficulties they faced helped them realize that there were challenges in every field, and that sense of camaraderie enabled them to go back to their jobs feeling supported.
The more we support each other, the better off we all are. Sometimes we need general ideas. It's great just to have people to whom you can say: The kids are off school next week but I'm not. What are you doing with them?
Sometimes we need professional advice. One of the women who attended that evening found herself having to negotiate a contract. Contracts aren't part of her job, and she didn't know how to go about it. She asked if I could help.
I was on the phone with her for an hour and walked her through it. After we drafted the text, we called an attorney and had it finalized.
"Thank you so much for helping me!" she said at the end. "Can I pay you?"
"No, you can't pay me," I told her. "If I need help in your industry, I'll call you. That's the way it should be."
Relying on others makes things easier; relying on Hashem makes things possible.
The Singers came to me because of four inches of driveway. They were living in Brooklyn and had a huge dispute with their neighbors over a shared driveway. It was a mere four inches, but those inches were the difference between being able to pull out of their driveway and not.
Every morning it was a race to see who could get out first. If the neighbor was mad at them, he'd block them. The Singers tried getting a rav involved; they tried getting a lawyer involved, but nothing helped.
When she reached out to me, she was at the end of her rope. "This is ruining my quality of life," she told me. "I need to move."
She ended up buying a house in Tom's River, a spacious, stunning home where she has enough room for 12 cars in her garage and driveway. She moved near a relative, and shortly afterward her parents also moved to the area. She has a beautiful life for herself here — all because of four inches.
Again and again, I see clearly how our most crucial Partner is Hashem. I'm constantly having conversations with Him — please let me sell this home, help me be a good shaliach so that I can enable this couple to do what's best for their family. When I call people and knock on doors, I ask Hashem to be with me, to help me say the right things, to connect.
A few years ago, my clients, the Bergmans were looking for a home in a particular area. I knew another family there, the Kleinblatts, and asked them to keep their eyes open. One day, Mr. Kleinblatt called and told me one of his neighbors had just put up their house for sale.
I headed over to have a look. The lights were on, so I knocked, and introduced myself to the occupants, Gene and Katie Wheeler. I asked if I could see the house, and they happily agreed. I started going through the house, and it looked promising. I immediately texted my clients, and asked them how fast they could come.
Once I finished my tour, I asked the Wheelers if I could show it to my clients.
"Sure thing," Gene answered. "We did show the house to someone else, but then we were away and that other couple hasn't gotten back to us. We're going to call them and see if they're interested."
"Before you call them, can my clients have a look?"
"How soon can they be here?"
"In five minutes," I answered.
Sure enough, a few minutes later the Bergmans showed up. I took them through the house, and they loved it.
"Get it for us!" they said.
In the basement we had a quick consult regarding what price to offer. I told them a number I thought was fair. They agreed and asked me to make this happen.
I called my husband, gave him the address, and asked him to write up a contract immediately. He did so, then piled all the kids in the car, and brought the contract over.
In the meantime, my clients left, and I went back upstairs.
"I have a contract for you to review," I told the owners.
"You're going to email it?" they asked.
Just then, my husband pulled up. "Here it is," I said.
They saw the amount and were blown away by the offer. They couldn't believe how fast this was all happening, but they signed on the spot.
Katie started crying. "Just today I prayed to G-d that He should help us sell," she said. "My mother's really sick. She lives in Florida and I want to be near her. A few hours after I prayed, you knocked on my door, and made this all happen. You're an angel."
The Wheelers kept in touch and have been an excellent source of referrals; I sold four houses through them. And they always call me their angel, which is great for the ego. But we both know Who made that deal happen.
Real estate — actually, any job — can be a deeply spiritual experience if we allow it to be. We can bring Hashem into every step of every process. For He is the One guiding our way — and the One who will take us home.
The End
Nechama "Nicky" Norman is a licensed real estate agent servicing greater Lakewood, New Jersey. She focuses on residential property and loves to educate people about buying and selling by hosting seller events.
Keyed In
As cliché as it sounds, Hashem has a plan for everyone. The house you're destined to buy, or the person you're destined to sell to, is the one you'll find. He's running the show. After you've done your hishtadlus of hiring the right agent to be a shaliach, use the house hunting/selling period to surrender to and connect with Him.
(Originally featured in Family First, Issue 821)
Oops! We could not locate your form.
>