| The Current |
Can Elon Musk Wing It at Twitter? | November 22, 2022
The downturn and savage cull across the industry has some questioning the viability of Twitter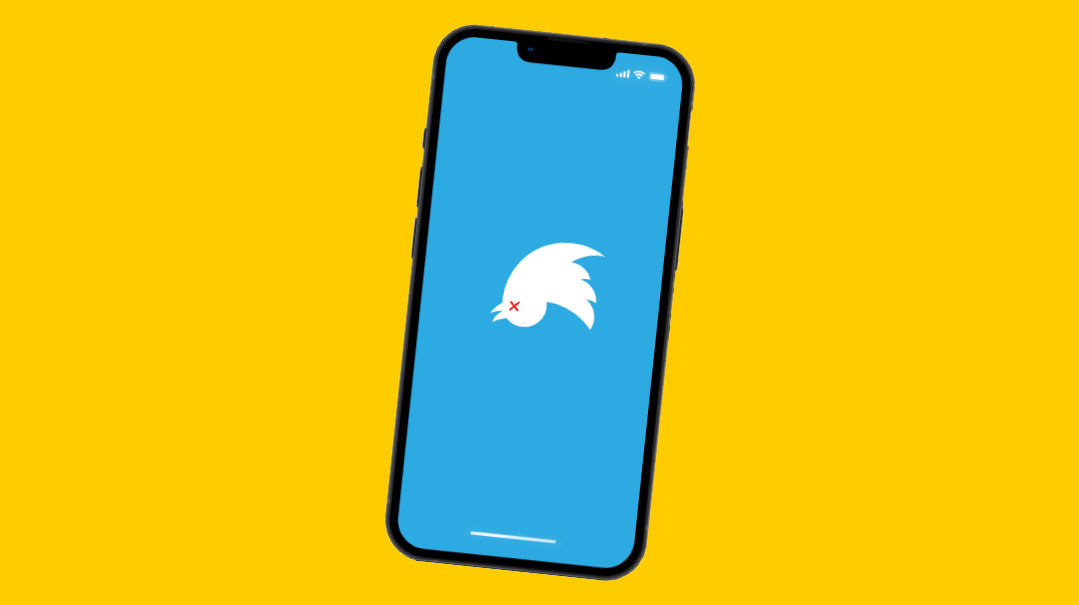 Amazon's announcement last week that it was laying off 10,000 employees — during the peak retail sales season of the year — was something of a coup de grace for the high-tech industry.
The news came after the announcement the week before by Mark Zuckerberg's Meta — the parent company of Facebook, Instagram, and WhatsApp — that it would lay off 11,000 workers. And the week before that, Elon Musk, the new owner of social media company Twitter, announced he would be cutting half the jobs from its workforce of 7,500.
The moves come in the wake of stock exchange declines for the tech giants. Meta has lost more than 40% of its value in the past six months, Amazon lost 12.5%, and Microsoft lost 4.49%. Twitter was delisted from the stock exchange and became a private company following Musk's acquisition, but its stock had been going up in the weeks leading up to October 27, the last day it was traded on the market.
The downturn and savage cull across the industry has some questioning the viability of Twitter in particular and the health of the tech titans in general.
Moran Chamsi, managing partner at private equity fund Amplefields Investments, which specializes in late-stage tech companies, says that if Musk's move didn't inspire the large layoffs made by Amazon and Meta, it certainly gave them cover.
"I'm not saying he is the reason they cut their workforces, but he is the one who legitimized massive layoffs," Chamsi says. "Once Meta and Amazon saw him cut such a large number of employees, I think they allowed themselves to expand the number of employees they were planning to fire. If they had planned good and worst-case scenarios for the number of people they would send home before Musk's move, after that, they went for the larger number. He is the one who legitimized it."
It's important to put the Amazon layoffs, in particular, in some perspective. While 10,000 layoffs is a lot, Amazon had more than doubled its workforce over the previous two years — from 798,000 at the end of 2019 to 1.6 million at the end of 2021. Like many other online service companies, Amazon boomed during the Covid lockdowns, when people trapped at home had no other way of buying certain things. At the beginning of last summer, many of these companies — like Lyft, Netflix, the financial services company Stripe and the e-commerce giant Shopify — started shedding their staffed-up profiles.
Is Twitter Dying?
Twitter is a different case. The social media giant came under intense scrutiny as a takeover target by Elon Musk, with questions arising as to how many of its accounts were held by human beings as opposed to bots, and how many of its employees were doing actual "work." Musk promised a big housecleaning.
Many Twitter users have already eulogized the company, using the hashtag #TwitterIsDead. But Moran Chamsi says it's too early to say where that company is heading.
"Elon Musk was always unexpected, for better and for worse," Chamsi tells Mishpacha. "He declared several days ago that anybody who wanted to leave the company was welcome to do so, and now some sources say several hundreds more have left the company, even beyond the layoffs. He now claims that only the best remain in the company."
Despite the massive turnover at Twitter, Chamsi cautions against counting the company out.
"It's not going to fall in one day," he says. "It's a giant in the industry. There are hundreds of millions of users who consume Twitter content, and a large number of content creators who rely on it. Elon Musk did not pay tens of billions of dollars for this company only to shut it down."
But while Twitter is conducting a massive workforce "optimization" for its own reasons, other tech giants are seeing their value drop for other reasons. And it goes beyond the end of Covid lockdowns.
"We are in the midst of a global crisis driven by many factors, including a surging inflation and the war in Ukraine," says Chamsi. "And winter didn't even start yet in Europe, where things are expected to get worse due to the war. When there is an economic crisis, a company must become efficient. In high-tech companies, that means focusing on their core business, the main sources of their income, as opposed to growth opportunities."
No Stopping the Start-Up Nation
For Meta or Amazon, that means pausing development of products or services that haven't yet proven profitable, perhaps closing some departments. And while this trend will be felt in Israel's burgeoning high-tech start-up sector, the effects will not be quite as strong.
"We will see more optimization among more companies, including in Israeli high tech," Chamsi says. "We're expecting a wave of layoffs on the order of ten to 20 percent of companies' workforces. We also see large companies suspending their capital raising efforts. After reaching such high values over the last two years, companies are now trying to leave the money in the bank, optimize, and move to a model of profitability. This leads to the frequent layoffs we're now seeing. But I think Israeli high tech is strong, and even despite the crisis, we will continue to see more start-up companies. I don't think Israel's high-tech workers will have to re-start their careers as teachers."
Although this is the first serious crisis facing the Israeli high tech sector since the 2008 world financial crisis, when the industry lost 20 percent in value and many employees found themselves without jobs, Chamsi advises that there is no reason to be worried about such a crisis developing now.
"The Israeli high tech has come a long way since 2008," he says. "Israeli companies are building themselves for the long run. If in the past a company would aim for an exit after five to ten years, now they are talking about 15 years. The high-tech market has arrived at this crisis more mature, more responsible, and stronger."
(Originally featured in Mishpacha, Issue 937)
Oops! We could not locate your form.
>