| Eye on Europe |
Britain's Zombie Economy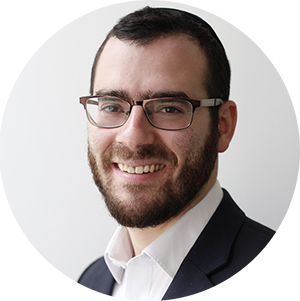 | June 10, 2020
"The British people may find themselves invoking the spirit of the Blitz for some time to come"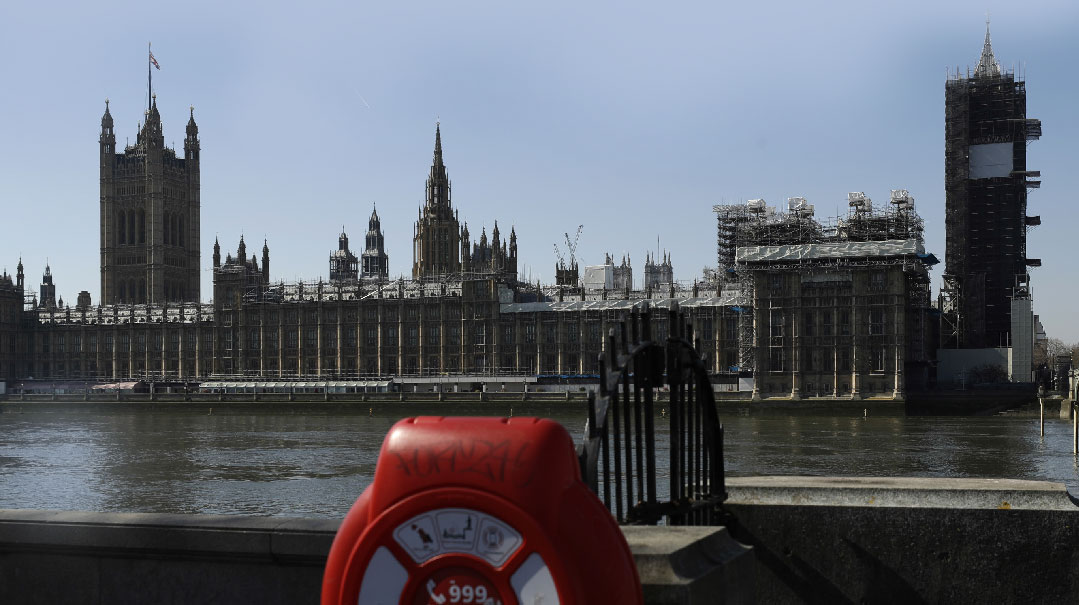 When Health Secretary Matt Hancock evoked the Blitz spirit as coronavirus began its onslaught in mid-March, the thought that the casualty rate would exceed that of the Nazis' air attacks — as it did when COVID-19 deaths topped 40,000 over the weekend — was unimaginable.
But as daily deaths fall to around 200, and shops prepare to reopen on June 15, attention across the country, including in the hard-hit Jewish community, has shifted to the "home front" and the economic toll of the months-long lockdown.
"We are likely to face a severe recession, the likes of which we haven't seen, and it isn't obvious that there'll be an immediate bounce-back," Chancellor Rishi Sunak told the House of Lords Economic Affairs Committee last month.
Even as the Financial Times ranked Britain second only to Spain in coronavirus deaths per capita among Western nations, another link between the two countries emerged.
Grasping for historical comparisons for the unfolding economic carnage, the Bank of England reported that even with a strong rebound, the economy could shrink 14% this year — or the worst performance since 1706, in the middle of Britain's struggle in the War of the Spanish Succession.
According to the Office of National Statistics (ONS), the number of people seeking unemployment benefits jumped by almost 70% in April to 2.1 million. But those figures are being kept relatively low by a government scheme worth £14 billion a month — what the media have called "Rishi Sunak's bazooka" — to pay the wages of eight million furloughed workers.
In the absence of statistics, the Jewish community's economic pain can only be gauged by anecdotal evidence.
"We haven't yet seen a surge in jobseekers compared to this time last year because many people who have been furloughed are able to receive 80% of their salary through the government's schemes," said Debbie Sheldon, CEO of Work Avenue, an employment and business support nonprofit that helps 2,500 jobseekers annually across the Jewish community. "But we think that once employers need to contribute more from August, it will be horrific. There are so many areas that will be affected. People have discovered that they don't need offices or as many staff because they can work from home. Many jobs will be lost."
Since the outbreak of coronavirus in Britain, Work Avenue has administered a quarter-of-a-million-pound fund backed by several philanthropic foundations for those who have fallen between the cracks of the government's emergency schemes.
"The furlough scheme — capped at £2,500 monthly — is generous, but there are many people who don't fit the criteria," explained Sheldon. "Two-thirds of those who've registered for a grant from us have been business owners — company directors, who took their salary as a minimum wage plus dividends, and are now only eligible for 80% of their minimum wage. Those who are recently self-employed, and therefore don't have a tax return from last year, don't qualify as well."
Much like in the United States, British employment was at historically high levels — at 76.6% from January to March this year, according to the ONS — before COVID-19 struck. Unlike Donald Trump, who faces reelection this year amid massive job losses, Boris Johnson doesn't have to go to the polls until 2024.
But Johnson's landslide victory in December, which handed him control of the so-called "Red Wall" — traditionally Labour-voting seats in the country's poorer North and Midlands — was based on a promise to level up living standards across Britain. The steep price tag in extra spending for achieving this now looks unrealistic in light of coronavirus's £300 billion cost.
"Today our generation is facing its own test, fighting a very real and new disease," Britain's health minister said back in March.
But with government aid supporting an unknown number of zombie jobs as the economy slowly comes back to life, the British people may find themselves invoking the spirit of the Blitz for some time to come.
(Originally featured in Mishpacha, Issue 814)
Oops! We could not locate your form.
>