| Eye on Europe |
Brexit Chaos in 5 Points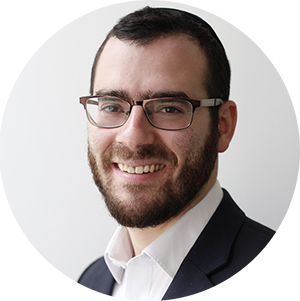 | October 2, 2019
Humiliations apart, where does this leave Boris and his quest for Brexit?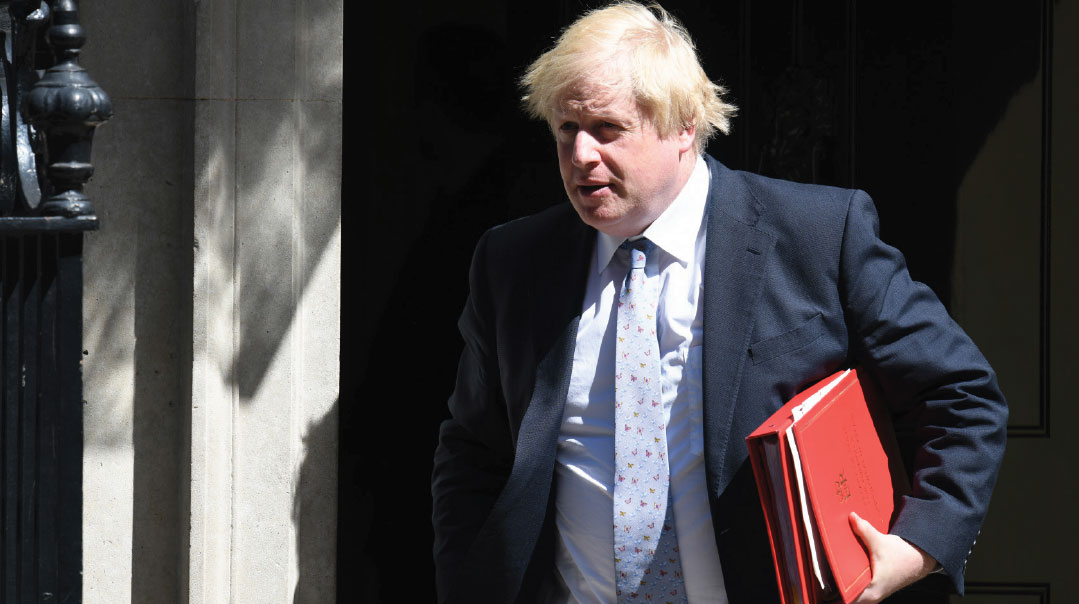 The "Mother of Parliaments" is how Britain was described by a 19th-century politician. But in the wake of Brexit deadlock, Westminster is in the mother of all messes — with Prime Minister Boris Johnson perhaps worst off of all.
Brexit Day is approaching yet again on October 31 and Johnson has declared that he'd rather be "dead in a ditch" than ask the European Union for another extension. But in the final days before he "prorogued" (suspended) Parliament at the beginning of September, rebel Conservative MPs joined the opposition Labour Party to pass a law (the Benn Act) requiring the government to ask for just that, rather than exit the EU with no deal. To top it off, the United Kingdom's Supreme Court then ruled that Parliament's prorogation was illegal — and so Parliament reassembled.
Humiliations apart, where does that leave Boris and his quest for Brexit? A five-point guide to the chaos.
1. Boris Resigns
Assuming that Johnson doesn't intend to break the law and pursue No Deal, one dramatic — and risky — option open to the prime minister is to resign before the the European Council next meets to discuss Brexit, on October 17. That could lead to Jeremy Corbyn being installed as caretaker prime minister, forcing the Labour leader to deal with Britain's mess and damaging him in the eyes of pro-Brexit Labour supporters. But it might backfire as well: many (including Britain's Jewish community) are loath to see Corbynistas in Downing Street under any scenario. But Boris might just employ this nuclear option.
2. Back to the Ballot Box
With no Parliamentary majority, and with Westminster deadlocked over the way forward for Brexit, Boris is desperate for a general election. Having barred his party's Remainers from standing again (including grandees Sir Ken Clarke and Churchill's grandson Sir Nicholas Soames), Johnson would hope to rule a party made in his image with the stomach to deliver a No Deal Brexit if necessary. In the meantime, Brexit would be on hold.
With a YouGov poll giving him a 38% approval rating, up 4% since becoming prime minister (and far ahead of Corbyn's 21%), the standoff with Parliament doesn't seem to have damaged his prospects at the ballot box.

So when will the election happen? Not before October 31, as Boris wants. The opposition rightly sees that as a gift to Johnson, who would turn it into a Churchillian "fight them on the beaches" moment, with No Deal Brexit hanging over the electorate. The election is most likely to happen in November, when Britain is past the Brexit cliff edge.
3. Farage's Vengeance
Bearing down on Johnson's right flank is Brexit Party leader Nigel Farage. The member of the European Parliament and former United Kingdom Independence Party leader is largely responsible for Brexit happening, and after three years of Brexit negotiations, he's back to his old fire-breathing. Vowing to destroy Britain's two-party system and its political class, which has so far failed to act on Brexit, Farage could deny Boris a victory in an election.
According to political scientist Professor Matthew Goodwin, with Farage attracting 29% of Leave voters, Johnson would end with 323 seats in Parliament - back to square one, being short of a majority, and needing a coalition. But if the Conservatives clawed back even half of that support, they could win a comfortable majority of 365 seats. With this calculation in mind, expect Johnson to continue his hard Brexit rhetoric, leavened with declarations of openness to a good EU deal.
4. Labour Pains
On the other side of the aisle, the Labour Party are even more challenged by Brexit and their problematic leader. Jeremy Corbyn is ideologically a Leaver (seeing the EU as a big capitalist conspiracy), sitting on top of a pro-EU party. Corbyn has attempted to fudge the issue by claiming to want to renegotiate the deal and at the same time ducking calls for Labour to back a second referendum. But this has satisfied no one, because only 21% of Remainers trust Corbyn according to YouGov.
The recent move to fire Tom Watson, the moderate deputy Labour leader, at a party conference last week, was also seen by some as a sign that Corbyn's hard left supporters are losing faith in him. The move against Watson was to ensure that post-Corbyn, a suitably radical party head would take his place.In his place, they'd like to see a more radical party head, a true believer who would keep Britain in the globalist EU.
Would Corbyn's downfall mean the end of the party's hard-left orientation? Not necessarily, because the moderates have little chance of a comeback in today's Labour. Anti-Semitism, anti-Americanism, and far-left economic policy will continue to dominate the party for a long time to come.
5. Liberal Insurgency
What Farage is to Boris, the Liberal Democrats are to Corbyn. Under new leader Jo Swinson, the Lib Dems, as they're known, have outflanked Labour on Brexit. The party has emerged as the standard bearer for Remain, with Swinson vowing to revoke Article 50, the Brexit law, instead of calling for a second referendum. That has paid off at the polls, with 41% of Remainers now backing the party, up from 17% in 2017.
If the Lib Dems split the Labour vote and Farage does the same to the Conservatives, Britain's two-party system will turn into a four-party race, which might result in a long-term coalition government.

Key Supporting Brexit Players

Dominic Cummings
Mastermind of the successful Vote Leave Brexit campaign in 2016, he is behind Boris's hardball policies, including the (unsuccessful) prorogation of Parliament. He is both feared and respected as a political operator.

Seamus Milne
Cummings' opposite number on Corbyn's staff, he's an admirer of former Communist policy and a major ideologue

John McDonnell
Corbyn's shadow chancellor, he's responsible for the far-left economic proposals put forward by Labour, including workers' stakes in companies. Far more personable than his boss, he's also far more electable and no less left-wing.
(Originally featured in Mishpacha, Issue 780)
Oops! We could not locate your form.
>