| The Rose Report |
Biden Grapples with Trump's Middle East Legacy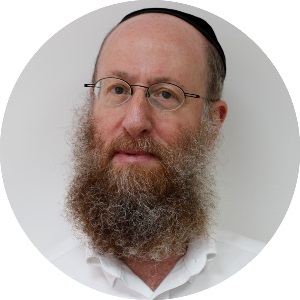 | January 27, 2021
Israel must persuade America that Iran poses a mounting threat to US security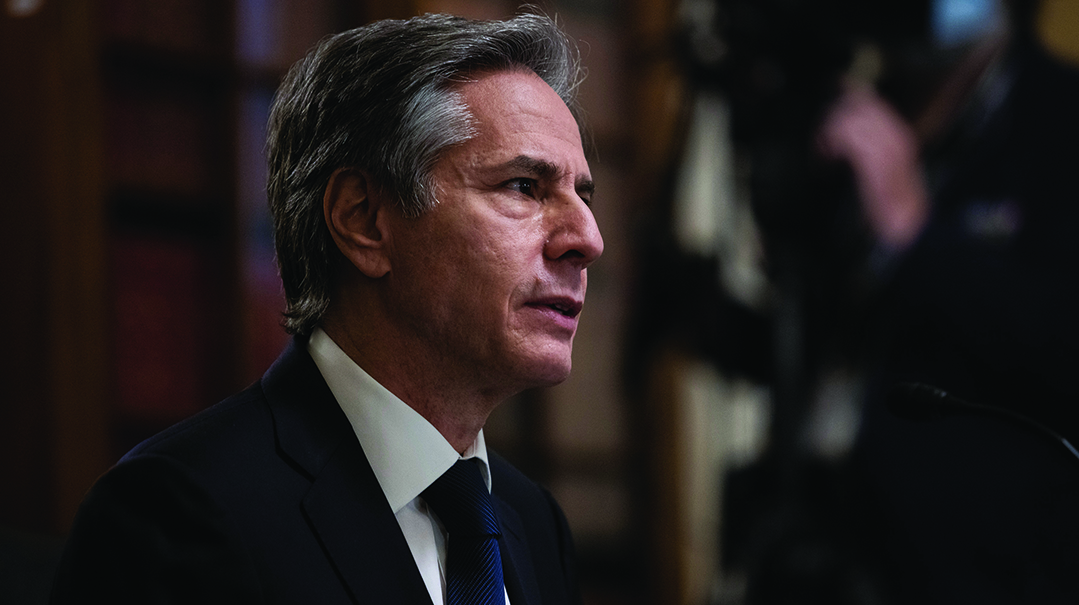 President Biden's initial flurry of 17 executive orders reversing Donald Trump's legacy on a slew of issues, including climate change, the Keystone pipeline, and the travel ban on predominantly Muslim countries, symbolized his form of cancel culture. Biden executed this with a swift vengeance upon setting foot in the Oval Office.
Just as he kept those campaign promises, Israel fully expects the new administration to keep its pledge to re-enter the Iran nuclear deal that Trump tore up.
So Prime Minister Netanyahu promptly dispatched Mossad chief Yossi Cohen to Washington to relay Israel's red lines, which call for barring Iran from further uranium enrichment, compelling Iran to resubmit to international inspections of its nuclear sites, and forcing a rollback of its military proxies in the Middle East, including reining in Hezbollah.
It's a tall order for an administration bursting with former Obama-Biden appointees who negotiated the original deal with Iran and still view it as a success.
Israel's proximity to Iran and its proxies in Lebanon and Gaza puts Israel squarely in Iranian crosshairs. However, for Cohen's mission to stand a chance, Israel must persuade America that Iran poses a mounting threat to US security.
Last week, former UN weapons inspector Michael Elleman, published "The Iran Primer," posted online by the United States Institute for Peace, a nonpartisan institute founded by Congress in 1984. Elleman's 2,800-word blog contains a detailed and frightening breakdown of Iran's missile and space capabilities.
One carefully worded paragraph caught my attention: "Iran should not be able to reliably strike Western Europe before 2022 or the United States before 2025 — at the earliest."
That doesn't leave much room for comfort. And after Pearl Harbor, America can never again afford to become complacent in the face of a ruthless enemy.
Pressure Points
Under Trump, Israel knocked Iran off balance, with repeated attacks on its military positions in Syria and with the daring midnight heist of Iranian nuclear archives. Some key assassinations also setback Iran's nuclear timetable. No matter who actually did the dirty work, the US invariably kept silent.
One way to gauge the new administration is by its reactions if Israel continues on this path. If officials start calling for Israel to "show restraint," or to avoid taking steps "that complicate US policy in the region," these will be clear signs that the game has changed to Israel's detriment.
"Biden is not looking for a fight, but at the same time he is going to pursue policies that are almost certain to annoy and aggravate Netanyahu," said Aaron David Miller, senior fellow at the Carnegie Endowment for International Peace, in a weekend interview with the Washington Post. Miller advised six secretaries of state on Arab-Israeli negotiations. His boss at Carnegie was William Burns, Biden's nominee for CIA director, so Miller is more than a casual observer.
Two can play the game. Prime Minister Netanyahu is also an expert at getting under the skin of American administrations when he deems it a wise use of his political capital. After the inevitable first dust-up, we will see how the president adheres to another campaign promise: to keep any disagreements with Israel out of the public eye. In the meantime, the Biden administration is preoccupied with its battle against COVID-19. And with Israeli elections less than two months away, the US will likely be patient until Israel seats a new government to launch any major Middle East initiatives.
Until then, don't be surprised to see the US exert subtle pressure on Israel by restoring aid to the PA and perhaps UNRWA and remember, America's new UN ambassador is no Nikki Haley.
Stuck in a Time Warp
Biden's foreign policy team is seasoned. It won't take them three years, like the Trump administration, to unveil its version of the "deal of the century," which will more likely resemble the deal of the last century, or a return to the Oslo paradigm of prioritizing peace between Israel and the Palestinian Authority.
Those fears were augmented at Senate confirmation hearings for Antony Blinken, Biden's nominee for secretary of state.
For one brief moment, Blinken was Senator Ted Cruz's yes man, answering "yes and yes," when Cruz asked if he accepts that Jerusalem is both the capital of Israel and that the US will keep the embassy there.
Cruz should have probed further when Blinken said "the only way to ensure Israel's future as a Jewish, democratic state and to give the Palestinians a state to which they are entitled is through the so-called two-state solution."
A good follow-up would have been why Palestinians are "entitled" to an offer they have rejected on numerous occasions dating back 100 years to the Balfour Declaration.
William Burns holds the same anachronistic view, asking in a December 2019 essay how "Israel's long-term security interests, let alone its future as a Jewish democracy, are served by the emergence of a one-state solution, with Arabs in the majority in the land Israel controls from the Jordan River to the Mediterranean."
With Blinken and Burns slated to hold crucial posts, Israel will have to reckon with their views; however, they have been swayed by the false narrative that Israel still controls the Palestinian population.
Israel maintains a 65% Jewish in majority when combining pre-1967 Israel with Judea and Samaria, according to Yoram Ettinger, a demographic researcher and former Congressional affairs liaison to Israel's embassy in Washington.
Israel achieved separation from the entire Palestinian population of Gaza in 1994 and from 90% of the Palestinian population of areas A and B in the West Bank in January 1996, as a result of the Oslo Accords that Prime Minister Rabin and Yasser Arafat signed.
"Palestinians remained under Israeli control only in East Jerusalem and in Area C," wrote IDF Maj.-Gen. (res.) Gershon Hacohen in a research report published last week by the Begin-Sadat Center of Strategic Studies.
These are the facts on the ground. Granting Palestinians a state at this stage on territories they control under Oslo will not alter the demographics for either side. Hacohen contends that people who don't realize this are either "stuck in the 20th century" or grasping for a pretext to divide Jerusalem according to the Clinton-Barak parameters while forcing an Israeli withdrawal from strategic parts of Area C, which contains few Arabs but is home to more than 150,000 Jews.
Trump's deal of the century, as engineered by Jared Kushner, Jason Greenblatt, and David Friedman, would have left these critical areas in Jewish hands.
Will the Biden administration now try to pry them away? Or will they be open to modifying a dogmatic belief in a two-state solution shaped by misrepresentations that have only perpetuated the conflict?
(Originally featured in Mishpacha, Issue 846)
Oops! We could not locate your form.
>