| Knesset Channel |
Bibi Goes on the Offensive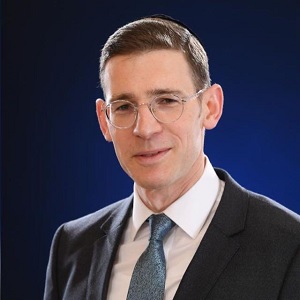 | May 16, 2023
Bibi is back to his old self, proving once again that he always has a trick up his sleeve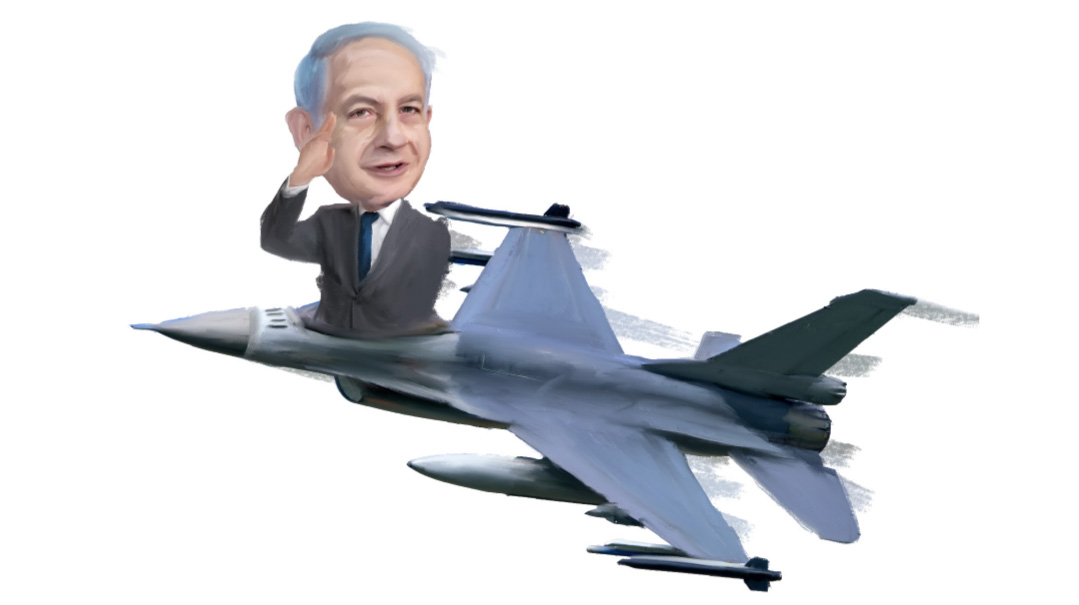 1.
Israel's periodic skirmishes with Hamas usually give a boost to the prime minister and senior defense officials, at least at the start. The impressive display of Israel's military might confers an aura of invincibility on the country's leadership. (Before things tend to go downhill, of course; Hamas responds with barrage after barrage of missiles, and the operation ends with a whimper, usually through Egyptian mediation — until the next time.)
But last week's clash with Hamas gave Binyamin Netanyahu just such a moment of catharsis. After a long period of stagnation, Netanyahu was able to reestablish deterrence on all fronts in one fell swoop. There are no more game-ending blows in the Middle East, but after an unbroken string of failures from the first day of his term, Bibi is back to his old self, proving once again that he always has a trick up his sleeve.
One could say that the first day of Operation Shield and Arrow in Gaza, which saw the elimination of three Islamic Jihad leaders in the dead of night, was Netanyahu's best moment ever since his swearing-in four months ago. It was the first time since he formed his sixth government that Netanyahu took the reins and switched from defense to offense.
On March 27, Netanyahu announced at a press conference forced on him by the massive protest wave that he was taking matters into his own hands. That quickly became a farce; he had to revoke the dismissal of Defense Minister Yoav Galant before his staff could print out the letter. But now, seven weeks later, Bibi has receipts to show — not just for defense and diplomacy, but also for political savvy.
The latest Gaza military operation made use of Bibi's trusted repertoire of military cunning and political astuteness. The terrorists in Gaza had no idea what was coming — and neither did a recalcitrant coalition ally. When Itamar Ben Gvir announced he would boycott Knesset votes to protest Bibi's weakness on Hamas, he didn't know that the decision to launch the operation had already been made at the very meeting from which he had been excluded. Having planned it all in advance, Bibi watched with glee as Ben Gvir walked right into the trap, step by step.
Ben Gvir wasn't the only right-wing cabinet member left in the dark. You just had to look at the men flanking Netanyahu at last week's press conference in the Kiryah: Defense Minister Yoav Galant; Chief of Staff Herzi Halevi, who just a few months ago was accused of fomenting threats by fighter pilots not to report for duty; and Shin Bet head Ronen Bar, who has expressed concern about the judicial reform.
Having read countless polls in his day, Netanyahu isn't excessively concerned by his abysmal approval numbers, but he does see it as a warning sign that he needs to change track, and fast. To win back the soft right, which has drifted to National Unity chair Benny Gantz, Netanyahu intends to veer sharply toward the political center, distinguishing himself from the rightist flank of his government and proving that he still holds the reins.
The Kiryah press conference restored political consensus to the government that the judicial reform has deprived Bibi of over the past few months. For him, the photos alongside the country's top three defense officials were worth more than a thousand words
2.
Two hours before the security decision to target three Islamic Jihad commanders, Prime Minister Netanyahu's phone alerted him to an incoming message. During his short, imposed vacation as head of the opposition, Bibi was exposed to the wonders of cellular phones — after depending on the secure Mountain Rose device during his previous decade as prime minister.
Netanyahu, 73, is an inspiration to all pensioners who remain young at heart, but even this veteran at reinventing himself can make a rookie mistake. At a number of WhatsApp conference calls ahead of the election, Netanyahu inadvertently revealed his personal number, visible to everyone on the call's display.
Bibi learned from his mistake, and started blocking messages from anyone not on his contact list. But he does usually respond to ministers and even MKs with at least a call.
This background serves to explain how Minister of National Security Itamar Ben Gvir must have felt when Netanyahu read his message but chose to ignore it completely, as if it had come from a random spammer.
Last week we described how relations between Netanyahu and Ben Gvir had broken down. Now it's clear that Bibi had deliberately sent Ben Gvir up the tree, knowing that he'd come crashing down less than 48 hours later, with the Gaza operation reducing him to irrelevance.
It isn't just in Gaza that Bibi resorts to targeted eliminations.
3.
A day before it resumed striking terrorists in Gaza, rather than just sand dunes, the Israeli government dispatched some representatives to a meeting with senior EU officials in Germany. The Israelis were surprised by the earful they received from their European counterparts, still smarting over Bibi's decision to send Ben Gvir to represent the government at a May 9 Europe Day event in Tel Aviv.
One of those EU officials, a sworn lover of Israel and fervent defender of its policies over every platform over the past ten years, who learned Hebrew as a third language, used his linguistic talents to deliver a tongue-lashing.
"Ben Gvir is just the tip of the iceberg, from our perspective," he said. "The decision to send Ben Gvir of all people is not just a disgrace but a finger in the eye."
From my conversations with sources in the Prime Minister's Office, it appears that the decision to send Ben Gvir to the Tel Aviv event was more of a blunder than a deliberate provocation.
One could say that the decision to send Ben Gvir "passed under Bibi's radar," as he was preoccupied with the plans for the Gaza operation. By the time he realized what had happened, it was too late. Ben Gvir refused to withdraw from the event, so the EU simply canceled it.
But this story sheds light on why Bibi seems to be hanging Ben Gvir out to dry, even at the risk of a coalition crisis, and why he told Ben Gvir, with uncharacteristic ferocity, to leave the government if he doesn't approve of its security policy.
Bibi is behaving this way because he's concerned about Israel's ties with the US. The messages he's getting from the Biden administration are worse than anything he heard during the Obama years. Senior Washington officials privately expressing doubt about the viability of the Israeli-American special relationship is something we haven't heard since the days of President Harry Truman in 1948. And although this is a Democratic administration, it's led by Joe Biden, supposedly a true friend of Israel for decades as well as a personal friend of Bibi's. By all rights, this shouldn't be happening.
"From Bibi's perspective," a source in his circle explained to me this week, "this crisis with the Biden administration takes precedence over any inter-coalition issue and even over passing the state budget with Otzma Yehudit's votes. He believes that the coalition will survive, but sees the deterioration of relations with the Biden administration as a clear and present danger. That's why he decided to send a clear message to the administration over Ben Gvir's head and at his expense."
A Personal Note
I write this column for Mishpacha's readers abroad to bring you the inside stories behind the political headlines in Israel.
But some aspects of life here are harder to describe. Moments after I sent in this column, a rocket landed near my home in Rechovot, causing casualties.
There are no words for what you feel when you hear the wail of the siren, the boom of an exploding rocket; or for the terror over your daughter, who's just gone out into the street.
So please, dear readers, when you hear of events in Israel in such troubled times, don't remain detached observers; pause to say a kapitel Tehillim for us.
May we only meet in these pages for political coverage.
(Originally featured in Mishpacha, Issue 961)
Oops! We could not locate your form.
>