| Knesset Channel |
Bibi and the Iron Lady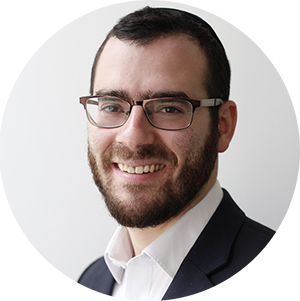 | July 10, 2019
Why Netanyahu should worry about Margaret Thatcher's fate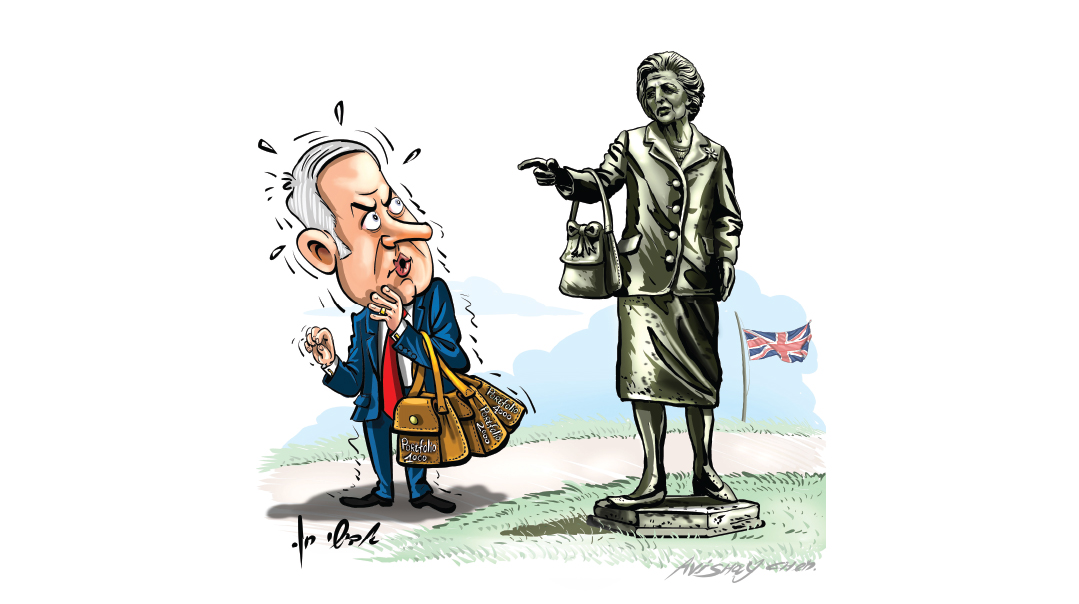 T
here's something about Bibi Netanyahu that invites historical comparisons. To his fans he's Churchill, bravely warning a heedless world about the dangers of Iran. His detractors compare him to Stalin, with Israel Hayom, the pro-Netanyahu newspaper, serving in place of Pravda. As Bibi's reign stretches on, his longevity has been compared to Ben-Gurion's.
But after a day spent at the Herzliya Conference, Israel's premier policy confab, it occurred to me that the best comparison might actually be to Margaret Thatcher, Britain's Iron Lady.
Israeli politics wasn't uppermost on my mind as I drove up Route 6 to IDC Herzliya's gleaming campus. Ahead of me stretched a blissful day of networking and think-tankery. But with the Knesset empty, the Herzliya Conference is also a good place to find Israeli politicians in critical mass. They're drawn by the heady mixture of Mossad directors, gold-braided Greek admirals, and presidential teleprompters — and the overwhelming compulsion to give a good stump speech.
So in addition to enlightenment on Russian expansionism, Chinese trade, and other worthy subjects, my sojourn in Herzliya provided a daylong answer to the conference's unofficial subtext: What's going to be with Bibi?
The normal swing of the political pendulum would dictate that in 2019, after a decade in power for the right, the left should be back in with a chance. But Tzipi Livni's speech early in the day was a master class in why the left is as far away from power as ever.

"Netanyahu wants to continue doing nothing about the Palestinians instead of separating from them," she told the packed conference hall. "We are the realists, the patriots, and the ones who want security — it's he who is bringing about a future where we lose our Jewish majority."
In a world where Gulf states are thawing to Israel and the US administration is the most pro-Israel ever, continually harping on about the Palestinians is plain intellectual bankruptcy. The left are captive to Oslo syndrome. Until they stop talking about peace, I thought, Bibi has nothing to fear from these quarters.
What about the center-left? Before I got a chance to hear him, Yair Lapid demonstrated the first law of political physics: The further politicians are from power, the closer they get to voters. In opposition now for four years, he cut a swath through the conference lobby, pumping the hand of any voter in reach, and posing for selfies all round.
As part of the Blue and White party headed by Benny Gantz, Lapid won 35 seats in April, largely by avoiding the peace process. Can the party threaten Netanyahu more seriously this time?
In a 20-minute anti-Bibi tirade, Lapid — black-clad and silver-tongued — had a double-barreled pitch to voters. "If we don't bring down Bibi," he said, "we'll get Litzman, Smotrich and a medinat halachah." This last term was borrowed from the campaign slogan of Avigdor Lieberman, whose aggressive focus on secular voters has forced Lapid to fight for the crown of prime religious-baiter. With polls showing Lieberman doubling his strength in the next elections, it's a winning strategy — but they're fighting over the same ten seats.
The second arrow in Lapid's quiver appeared more substantial: Israel's ballooning deficit. "Fifteen billion shekel — where has it gone? Netanyahu has sold out the middle class," Lapid boomed.
Netanyahu's magic formula is that as well as being Mr. Security, he's also Mr. Economy. He's presided over a sustained, high-tech-fueled economic boom for which he's not hesitant to take credit. But an economic storm cloud now hovers, squat and ugly, over Israel's horizons. The 2019 deficit stands at NIS 14 billion, or 3.5% of GDP, well above the 2.9% target. A space has now opened up for those ignoring geopolitics and talking about bread-and-butter. The trouble is that having served as finance minister between 2013 and 2015, Lapid has already been there and failed.
But in the most surprising speech of the day, Naftali Bennett tried to capture that very space. For years a rising star, his quiet entrance — bereft of bodyguards — was almost heartrending. Acknowledging that he'd made serious mistakes, he had a new pitch for voters. "As someone who worked in the private sector for ten years," he said "I can tell you that the biggest problem in Israel is that an accountant, a high-tech worker, a nurse — they can't finish the month. They can't afford to buy a house, never mind to save. And why? Because the average private sector wage is less than 10,000 shekels a month, whereas in the public sector it's 17,000 shekels!"
Bennett's attempted reinvention mirrors Lapid: avoiding geopolitics, focusing on the cost of living. But he sounded like a fresh convert to the social justice cause — one who hasn't learned his new lines properly yet. So the political space is there, but neither Lapid nor Bennett looked able to threaten Bibi.
My tour of Israel's electoral map ended at about 5 p.m. Listening to Foreign Minister Yisrael Katz, it occurred to me that what is most likely to end Bibi's career (short of indictment) is the Thatcher effect. Netanyahu is in some ways similar to the late British Conservative leader. A free-marketeer presiding over an economic revival, tested war leader, hero of the right. And in the end, he could share her fate. She was brought down in a coup by her ministers. While there were any number of political triggers, ultimately it was about boredom. She'd simply been in power for too long.
Where were the hints of Thatcher's fate? Katz, in his stolid way, talked of success. "Normalization through strength," he called the policy of rapprochement with Arab states through Israeli high tech and shared fear of Iran. "I came back from Abu Dhabi, and Arab leaders for the first time were open about being friendly with Israel."
It's all true, and it ought to be the stuff of voters' dreams — but it's no longer a compelling story. Bibi is super successful, but eventually voters tire of success. And if they don't, then fellow Likudniks are waiting in the wings.
Entering his sixth election as leader, the Bibi juggernaut is beginning to creak. There's no galvanizing message; there was the failure to form a government despite victory. The Bibi story feels like it's just going on for too long.
My drive home from Herzliya gave me plenty of time to think; the Ethiopian protests snarling roads countrywide are the kind of political distraction that could help Bibi. So here are my post-Herzliya political predictions: the Oslo Left stays irrelevant, the center-left fails to capitalize on economic troubles, Bibi squeaks in. And like the Iron Lady before him, this is probably his last hurrah.
(Originally featured in Mishpacha, Issue 768)
Oops! We could not locate your form.
>