| Knesset Channel |
Ben Gvir's Big Test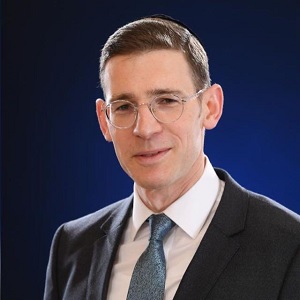 | February 7, 2023
Anyone who dismisses Ben Gvir as an opportunist who rode a populist wave to power with no plan of action is mistaken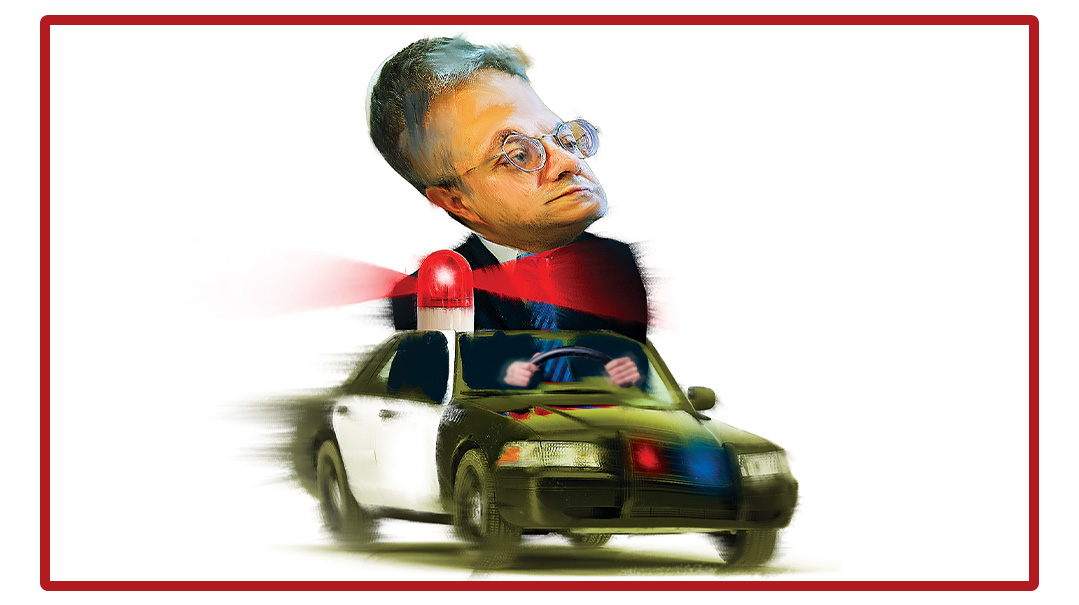 1
"Itamar, do something," Neve Yaakov residents pleaded tearfully with National Security Minister Ben Gvir on Motzaei Shabbos a week ago. "This is what we elected you for."
All he could give them was a warm hug.
It was Itamar Ben Gvir's first significant test since he was appointed national security minister, and now the shoe was on the other foot. As a private citizen, Ben Gvir used to come to the scenes of terror attacks to rail at the weakness of the security establishment. His protests occasionally led to fisticuffs in the streets, in front of the cameras, with whatever security officials were present.
Ben Gvir gives every indication of taking his new role very seriously. He leaves his Chevron home every day at an early morning hour to show up at his office in East Jerusalem — established in the heart of an Arab neighborhood by the Israeli government after the Six Day War to stake its sovereignty over the area. On Ben Gvir's watch, asserting that sovereignty is first and foremost a personal challenge. The man who has spent much of his life as an agitator giving sharp advice now needs to be the one to provide solutions.
This past Motzaei Shabbos, though, Ben Gvir furiously attacked Attorney General Gali Baharav-Miara for failing to quickly approve his order to seal up the terrorist's home. He seemed to reserve as much anger for Baharav-Miara as he did for the terrorist.
2
Anyone who dismisses Ben Gvir as an opportunist who rode a populist wave to power with no plan of action is mistaken. Police officials who viewed him initially with suspicion now praise him as a minister who works around the clock and makes himself available to take calls from anyone. Trained as an attorney to delve into details, he comes to meetings prepared, and always manages to put his finger on opposition's weak points.
At the cabinet meeting last Motzaei Shabbos, when ministry legal advisors presented their opinions to put the brakes on his efforts, he pulled out legal precedents that contradicted their views.
Ben Gvir is also a master at feeding journalists. Media figures often say that he never gives two journalists the same story; he'll make sure each one emerges with unique, exclusive information. Over the years, this has made him a magnet for interviews.
This has changed of late. Ben Gvir has begun systematically refusing interviews. What we are seeing in recent weeks is a different Ben Gvir, trying to translate words into deeds, perhaps for the first time recognizing the distance between the two.
3
"My most loyal advisors warned me not to take this job," Itamar Ben Gvir told me in a moment of candor. "But this is what I promised the voters, this is what Israel needs me to do."
Ben Gvir's top priority is to modernize the Israeli police force: to change its image from that of a rigid bureaucracy the public loves to hate to that of an effective force, exercising authority in a way that commands respect.
His relationship with Police Commissioner Kobi Shabtai, which started on the left foot, has improved significantly. Shabtai came into this job directly from being the commander of the Border Police, always seen as taking a harsh hand with Palestinians. Ben Gvir sees eye to eye with Shabtai on these matters.
When the police investigation unit wanted to summon officers who fired on stone throwers, Ben Gvir made it clear that he was backing his commissioner: "If the police, who operated according to regulations, are to be investigated, I will come with them."
Ben Gvir has also secured cabinet approval to destroy illegally constructed structures in East Jerusalem, in coordination with the municipality; and to investigate the lavish benefits granted to security inmates in Israel's prisons.
When Ben Gvir was asked if he has the backing of the prime minister on these actions, he answered somewhat evasively: "What makes the difference between deterrence and chaos is the decisiveness of the government," he said. "Bibi went along with part of what I suggested at the cabinet meeting. I know not everything I propose will be accepted, but I will always come with creative ideas, and most importantly with solidly proven ones."
Ben Gvir's active mind is always churning forth ideas, but against the lone-wolf terrorist, there is not much he can do. In the long term, he believes the solution lies in a massive recruitment of high-quality manpower for the Israel Police, and a new independent "national guard."
But those ambitious plans could run aground on another trend he identified in closed forums this past week. He presented some astounding figures: "In 2020, 300 police officers resigned, and in 2021, it was double that. In 2022, the number of police officers who resigned jumped to 1,030."
In a government whose clerical echelons are threatening mass resignation as an act of protest, any talk of recruiting new high-quality manpower is more fantasy than hope.
For Heaven's Sake
"In G-d We Trust," the famous motto printed on the back of the American dollar, has inspired a legislative proposal from Shas MKs to print a similar message — "B'Hashem anu botchim [in Hashem we trust]" — on the back of Israeli shekel bills.
The proposal is another example of the right's legislative appetite, which has the left on edge: from demands for gender-segregated beaches to proposals to cancel Shabbat tarbut (weekend cultural events) in secular cities.
One opposition lawmaker from the secular Yesh Atid party offered me an alternative wording as a compromise. "The motto should be: 'Ein lanu al mi l'hisha'ein [we have no one to rely on],' and each side will interpret that in its own way."
The explosive situation in Israel could be summed up with another phrase from the lexicon of faith: G-d have mercy.
(Originally featured in Mishpacha, Issue 948)
Oops! We could not locate your form.
>