| The Rose Report |
Annexation or Apocalypse?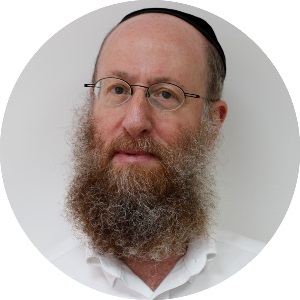 | May 20, 2020
West Bank sovereignty looms, but can Israel weather fallout?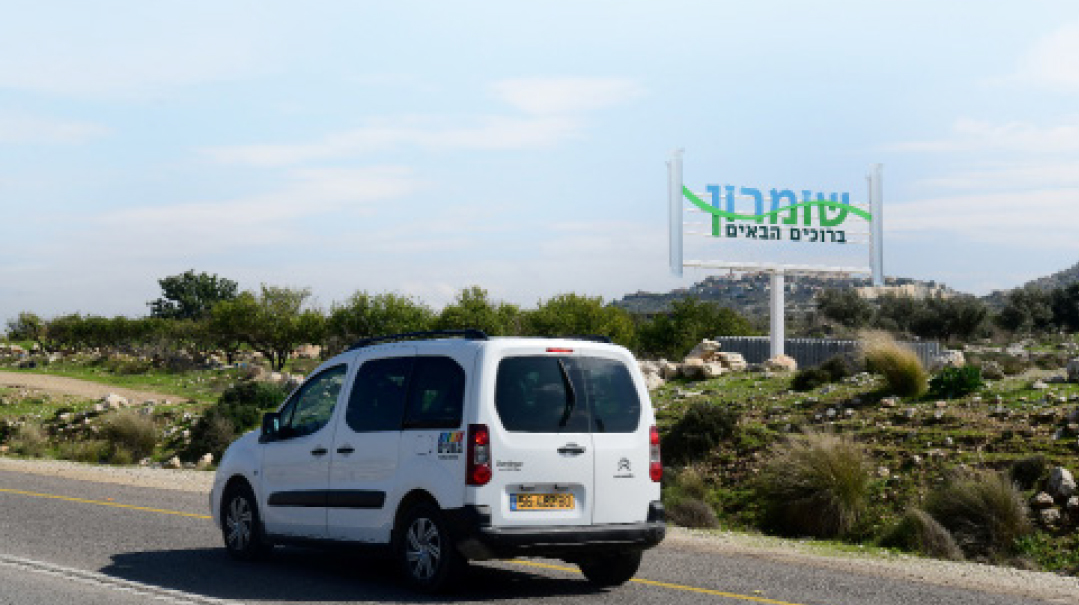 Few people fancy flying roundtrip between the United States and Israel in the span of 24 hours.
Yet that was Secretary of State Mike Pompeo's itinerary, decamping from Israel after meetings with Prime Minister Netanyahu and his new coalition partners, Defense Minister Benny Gantz and Foreign Minister Gabi Ashkenazi.
Pundits agonized over what urgent business prompted Pompeo's lightning visit. All of the issues raised, according to press reports, could have been discussed long distance, including US concerns over Israel's growing business ties with China, Israel's up-tempo military attacks on Iranian interests in Syria, and comparing notes on the coronavirus and implementation of President Trump's "deal of the century."
While we don't know what secrets the parties may have shared, the US does have one overriding concern that may have brought Pompeo in person. It's the same interest that motivated the White House to invite Benny Gantz for a chat along with Netanyahu in January when Trump unveiled his vision for Arab-Israeli peace.
Pompeo's visit was orchestrated for the same day on which Israel's new unity government was to be sworn in. Political infighting delayed the ceremony, but the Trump administration views a national unity government as an American strategic interest.
Trump knows his deal of the century is a hard sell. It's not transactional business, it's transnational. It must be sold to Israelis, left and right, wary of its potential pitfalls. It must be bought by an Arab world torn between its historic hostility to a Jewish state and the strategic and commercial advantages available if they cooperate with Israel and the US.
It's easier for the Arabs to buy what Trump is selling under cover of a broad, mainly secular government that includes the center-left, and not a narrow right-wing government dominated by religious parties.
So Pompeo was ready to endure the jet lag. But he left Israel delivering a pareve message that annexation is Israel's decision to make. Did he greenlight Israeli annexation of Judea and Samaria? Or did he fly here to tell Israel to cool its jets for now?



Dark Visions
It is possible the mixed message was a tactical move by the US and Israel in advance of weekend meetings in Brussels, where the European Union deliberated what punitive actions it might take in response to any Israeli annexation.
But no matter what, Pompeo is correct. Israel is the country that will either benefit from or live to regret its actions.
Some reports indicate that Trump wants Israel to jump-start annexation to enthuse his pro-Israel evangelical base in advance of the November elections.
However, showing his munificence to Israel is not his only consideration. Trump wants to do business — and a lot of it — with wealthy Arab nations, and needs to keep them happy too.
The US got cold feet once before. The day after the deal of the century was announced with great fanfare at the White House, senior Oval Office advisor Jared Kushner pulled the reins, saying annexation would have to wait until a joint US-Israeli team could draw precise maps. The US ambassador to Israel, David Friedman, echoed that sentiment.
Soon after returning from the US, Benny Gantz planted his feet in the hesitant camp. And as defense minister, it's going to be his job to sign off on the reams of paperwork to make annexation official.
Gantz has close ties to a special interest group called Commanders for Israel's Security, comprised of more than 200 retired military, intelligence, and law enforcement officials who have plenty of money for advertising. According to new research published by the Begin-Sadat Center for Strategic Studies, Dr. Raphael Bouchnik-Chen, a former senior analyst in IDF Military Intelligence, criticized their viewpoints for being anchored in the traditional approach of the Israeli left.
While continuing to advocate for a two-state solution, they reject Trump's plan outright, while alarming Israelis with what Bouchnik-Chen calls their "dark visions of a new intifada; the risks of Jordan nullifying its peace treaty with Israel; the Gulf States ending their tacit security and intelligence cooperation with Israel, and European Union condemnations and boycotts." At the same time, he says they ignore the advantages of the Trump plan, mainly its potential for enhancing Israeli security along its longest land border, with Jordan.
Let's examine the group's main concerns one at a time.
The Palestinian Center for Policy and Survey Research conducted a survey of West Bank Palestinians a few weeks after the release of the Trump plan. Some 94% strongly opposed it, as expected, but that same poll showed support for renewing the armed struggled against Israel rising, from 39% to just 45%. Despite the bluster of Palestinian Authority chairman Mahmoud Abbas, 68% of Palestinians don't believe he will carry out his threat to end security coordination with Israel post-annexation, and 73% don't believe Abbas will abrogate the Oslo Accords. The numbers don't point to a restive population ready to challenge the IDF.
Should Jordan abrogate its 1994 peace treaty with Israel, it could potentially destabilize Israel's eastern border, negating the benefits of Israeli annexation of the Jordan River Valley. However, such a rash move is unlikely, according to Abdullah Sawalha, founder and director of the Center for Israel Studies in Amman, Jordan. Sawalha contends that Jordan's King Abdullah knows Jordan has more to lose than Israel and needs relations with Israel in vital sectors such as energy, water, trade, and military security.
King Abdullah is mainly concerned with preserving Jordan's role as guardian of Islamic holy sites in Jerusalem, as guaranteed by its treaty with Israel, and persuading Trump to drop his idea of enabling a certain number of Palestinian refugees to resettle in Jordan. Sawalha expects the king "will likely avoid further disagreements with the United States by separating the politics of the peace plan from Jordan's commitment to preserving its economic relations, security cooperation, and counter-terrorism partnership with Washington."
As to the European Union, the EU is Israel's largest trading partner. Economic sanctions would really bite. However, EU bylaws require a unanimous vote for most forms of sanctions. Israel can count on friendlier European nations such as Austria, Hungary, and the Czech Republic, among others, to veto any punitive measures. And as far as grassroots opposition in Europe, Germany's broadcaster Deutsche Welle, with an audience of 200-million people in 30 languages, has reported that BDS campaigns lack sufficient political backing in EU capitals to make governments consider jeopardizing individual European countries' economic ties with Israel. The broadcaster also notes that even some of Israel's most fervent critics, France and the UK, have introduced legal measures to prevent boycotts.
We should know on or about July 1 whether Israel intends to seize the initiative on annexation. That date could have been chosen to coincide with America's annual July 4 celebration — normally held in Israel with a big crowd at the US ambassador's residence in Herzliya, in a non-coronavirus year.
Whatever Israel decides, and whatever scope or form annexation takes, Dr. Bouchnik-Chen concluded his argument for a green light with a quote from the French writer, historian, and philosopher Voltaire who observed: "Opportunities are not to be neglected. They rarely visit us twice."
(Originally featured in Mishpacha, Issue 811)
Oops! We could not locate your form.
>