| Feature Articles |
All Aboard | April 10, 2019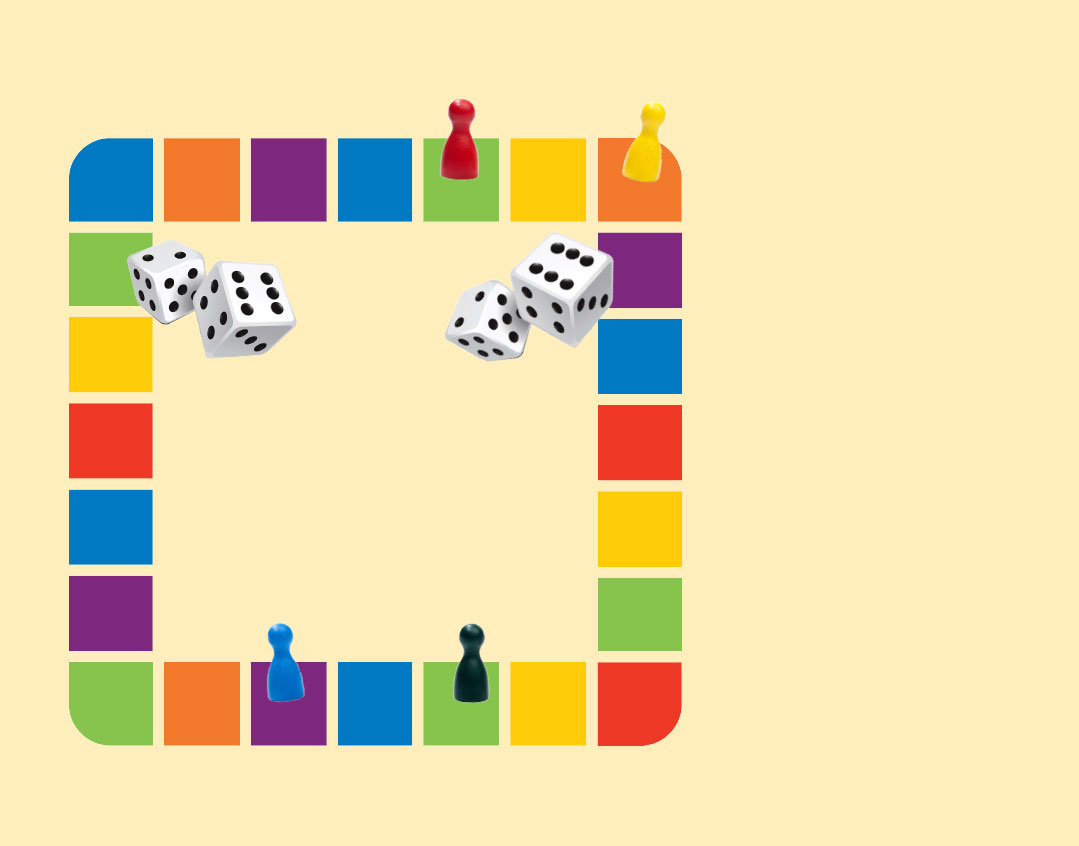 S
ome of these games are the ones they've been bugging you about for months. Some of them you haven't heard of before. But whether you're looking for afikomen ideas, a way to keep the eineklach occupied on long Yom Tov afternoons, or supplies for a Chol Hamoed game night, one of these awesome options may be the answer
Codenames
(ages 10+, 2–8 players, $20)
Codenames defies classification. It's not quite a word game — it's more about communication — but it's not a traditional board game, either.
Each of 25 words in a grid are assigned an identity as a secret agent One player from each team — the spymaster — directs teammates toward uncovering their own "agents" using one-word clues, avoiding innocent bystanders, the other team's agents, and the game-ending assassin. Expert spymasters will reference multiple words with each clue. The first team to "contact" all their agents by correctly guessing their team's words wins.
There are 200 codeword cards and 40 key cards, both double sided, so the game will be different every time you play. While it's technically possible to play Codenames with two or three players, it's best with four or more. (Check out Codenames Duet for a better two-player option.)
Rumble Pie
(ages 8+, 2–6 players, $25).
If you need more excitement in your life, or your kids like really fast, competitive games, check out Rumble Pie. The goal here is to build stacks of cards in the correct sequence.
The challenge? While you're frantically building sequences over multiple piles, other players can block you or set you back by playing lower cards onto your piles.
The ability to play both defense and offense in a card game is unique and adds an interesting strategic element here. Also interesting: Rumble Pie can be played in teams, so you can compensate for differing abilities. (And your six-year-old can be "on your team" and actually be helpful). The "gotcha!" aspect of being able to block other players may be too much for some kids, though, and since everyone's playing multiple piles at once, it can get a bit chaotic.
Telestrations
(Ages 8+, 4–6 players, $20)
Remember Telephone, that game where "Dipsy Doodles" became "bzhabuzha" through the whispers of your giggling Bnos group? Telestrations takes that concept to the next level.
Every player gets a pad of dry erase boards and a marker. Each player draws a sketch as directed by their card, then passes the drawing to the next player, who writes a guess as to what it is on the next page. The next player sketches that guess, and so on, until the pads get back to the original illustrators and hilarity ensues.
The less artistic you are, the more entertaining the game will be. And there's no waiting for your turn while the girl ten seats away whispers to her neighbor — everyone plays at once.
The original game is for up to 6 players, but it's available in 8- and 12-player versions, too — and the more the merrier in this game. The bigger sets come with more pads, of course, but each pad also has more pages, so the game lasts longer.
The prompts are generally clean, but there may be some references that won't make sense for your family or could be too hard to draw if you want to include younger kids.
 (Excerpted from Family First, Issue 638)
Oops! We could not locate your form.
>