| LifeTakes |
A Volcano of Chessed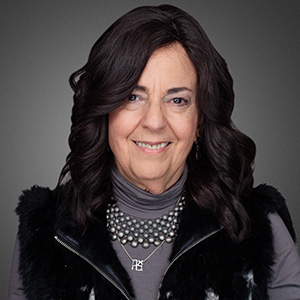 | April 29, 2020
My inbox became a treasure trove of sweet words, reassurance that his name was on the lips of thousands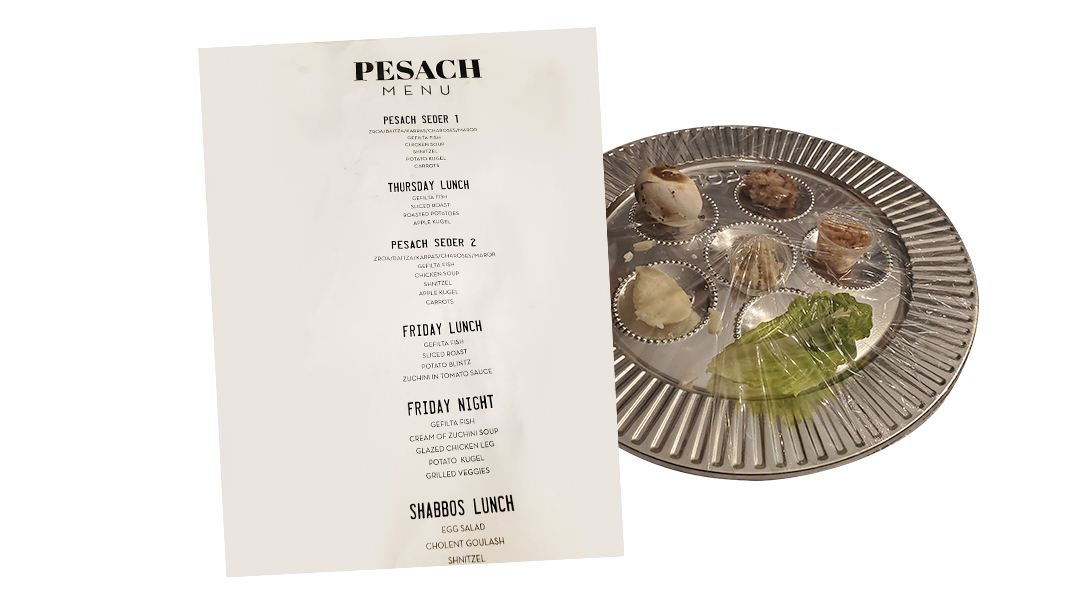 Update: Wednesday April 29
It is with broken hearts that we inform you of the petirah of Saadya Ehrenpreis, son of Mishpacha writer Ahava Ehrenpreis and brother of Mishpacha writer Yaelle Ehrenpreis Meyer, whom many of our readers have been davening for as Ahava chronicled his sickness with endless bitachon and emunah.
Longtime Mishpacha readers will remember Saadya's friendly nature, his determination and independence, and the incredible accomplishments he achieved with the love and support of his family. He will be sorely missed by his family, friends, and the many people whose lives he touched.
May Hashem comfort the Ehrenpreis family. 
The initial government lockdown orders had barely been issued when I found a letter in my mailbox from a neighbor I don't even know. "Need a place for the kids to play? Please call the number below and we'll set up a time for you to bring just your family to enjoy our outdoor play equipment."
The shul website soon offered the services of volunteers to go shopping for anything from "a container of milk to a full Pesach order." Online concerts, davening, words of Torah, kindness and coping mechanisms abounded.
But when the coronavirus became a personal reality and my son, who had been running a fever, developed breathing difficulties, fear was instantly, intensely personal. The Hatzolah ride to the emergency room, to the doctor's phone call telling me that they were admitting him, to a call informing me that he was being intubated, all went with the frightening speed of a sled out of control on an icy slope.
I called our rav whom Saadya is so close to; instantly I was assured that the shul would notify everyone of the need for tefillos. Another call to my other son's yeshivah and I knew that via the website that reached all alumni, past and present, Saadya's name would soon be in the tefillos of many.

I write words, I find catharsis in words. Locked in my cell of isolation, light years away from my child and the possible comfort my presence might provide, I wrote him a letter telling him my feelings, even though I knew he was heavily sedated.
But to reach as many people as possible to say his name, to make the Great Healer Above aware of the importance of this matter, I realized that the refuah had come long before the makkah. I sent this letter, written to my son, to an email address I use with great frequency: editor@mishpacha.com.
"Dear Shana, Forgive the irrationality of a Jewish mother, but can you circulate this request for davening and Tehillim?"
Within a brief time came the reply: "Of course!"
It was soon echoed by another staff member, with the additional suggestion that the website would be an immediate and wide platform. I was helping my child in the only way I could.
My daughter's friends asked for her contact list and suddenly the entire Sefer Tehillim was being said in his zechus. My inbox became a treasure trove of sweet words, reassurance that his name was on the lips of thousands….
In the fog of Pesach's imminent arrival (whether it's for two or twenty, counters have to be covered and matzah purchased), I received a phone call.
"Are you home alone for Pesach?" the caller asked. "Would you like prepared food for Yom Tov?" I assured my concerned caller that I was able to make Yom Tov.
Shortly afterwards, I received a second call: "We really want to send it." Knowing people want to show their concern (especially in the form of hot food), I acquiesced.
As my son's medical situation worsened and the emotional stress increased, even the usually pleasant preparation of the Seder plate seemed overwhelming. Then my doorbell rang.
Two young men, masked and rubber gloved, tzitzis flying, deposited two huge cartons at my front door.
A complete Seder plate. A two-page Pesach menu rested on dozens of aluminum pans marked "Seder 1; Lunch, Day 1; Seder 2, Lunch 2." Meals for the entire Yom Tov! Each meal included an elegant main course, varied sides, and, best of all, desserts — separate boxes marked "Lemon Meringues, Tiramisu." I didn't know whether to laugh or cry at the wonderment at the hours of preparation, of wrapping and packing to bring joy to my Yom Tov.
The last several weeks have left me wanting to stand outside (social distancing, mask, and other measures in place) and sing from the rooftops the praises of our nation.
Coronavirus, is this your message? I'll never know, but it seems a good place to start: "Mi k'amcha Yisrael!"
Please daven for Saadya Yehoshua ben Ahava Rivka.
(Originally featured in Family First, Issue 690)
Oops! We could not locate your form.
>