| EndNote |
A Song That Gets Me Into the Pesach Spirit | March 21, 2023
The heartwarming story of how the Vizhnitzer Rebbe ensured that the Skulener Rebbe and his son had matzos for Pesach the year World War II had ended is the background to the song "Al Hatzaddikim,"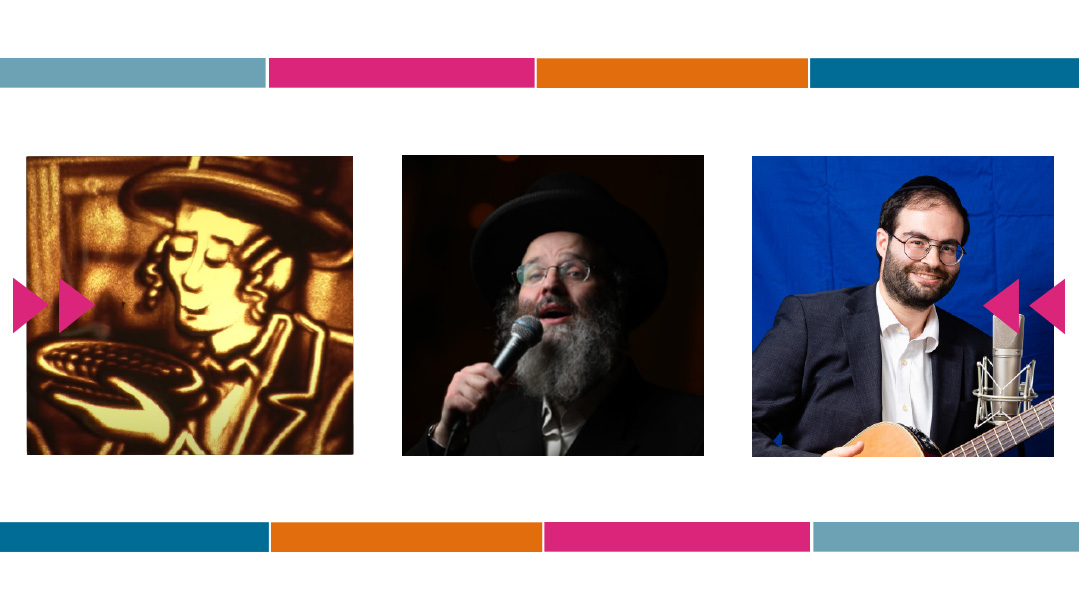 Light Up the Night
Of course, there are all the traditional Pesach songs people bring with them from their own childhood and heritage — too many good, traditional songs to count or specify. A more recent song I connect to is "Lechtig," which Pinky Weber composed and sings with Yisroel Adler. The words come from the Seder night piyut "Vayehi Bachatzi Halaylah," from the final, moving stanza where we request "ta'ir ke'or yom cheshchas Laylah — light up the night for us, like the light of day." The high part interprets this in Yiddish, asking Hashem to make things "lechtig" for us already. It's hartzige and meaningful, and brings out the themes of galus and Geulah.
—Rabbi Shloime Taussig
Rounds of Harmony
For me it's a song my beloved grandfather, Chazan Y.M. Berry, better known as "Zeida Berry," taught our family. It is a four-part round song for the piyut "Ki Lo Na'eh," which means that each part can be sung on top of the others. It starts with Zeida Berry singing the first part, "Adir bimluchah…" and then we go around the table, each person adding a part in turn. The fifth person can sing the first part but a little higher, and by the end the Seder is just bursting with beautiful harmony and rhythm. Pesach is a special family Yom Tov, and I look forward to these kinds of moments. Maybe one day I'll record this special song so that the world can enjoy it, too.
—Yitzy Berry
The Rebbe's Matzos
The heartwarming story of how the Vizhnitzer Rebbe ensured that the Skulener Rebbe and his son had matzos for Pesach the year World War II had ended is the background to the song "Al Hatzaddikim," performed by Avraham Fried on Journeys V. But there was a surprise. Among the many emails we received about this story was one from a well-informed listener who clarified that the Vizhnitzer Rebbe in the story was actually Rav Boruch Hager, the Seret-Vizhnitzer Rebbe, who settled in Haifa after the war. While it was obviously too late to include this information on the CD, we were able to add it to the end of a Sand Art video depicting the story of "Al Hatzaddikim," which is available for streaming.
—Abie Rotenberg
(Originally featured in Mishpacha, Issue 954)
Oops! We could not locate your form.
>