| The Beat |
A New German Army Rabbi: 5 Takeaways | June 29, 2021
How should Jews relate to a generation of young Germans who want to escape the shadow of the Holocaust?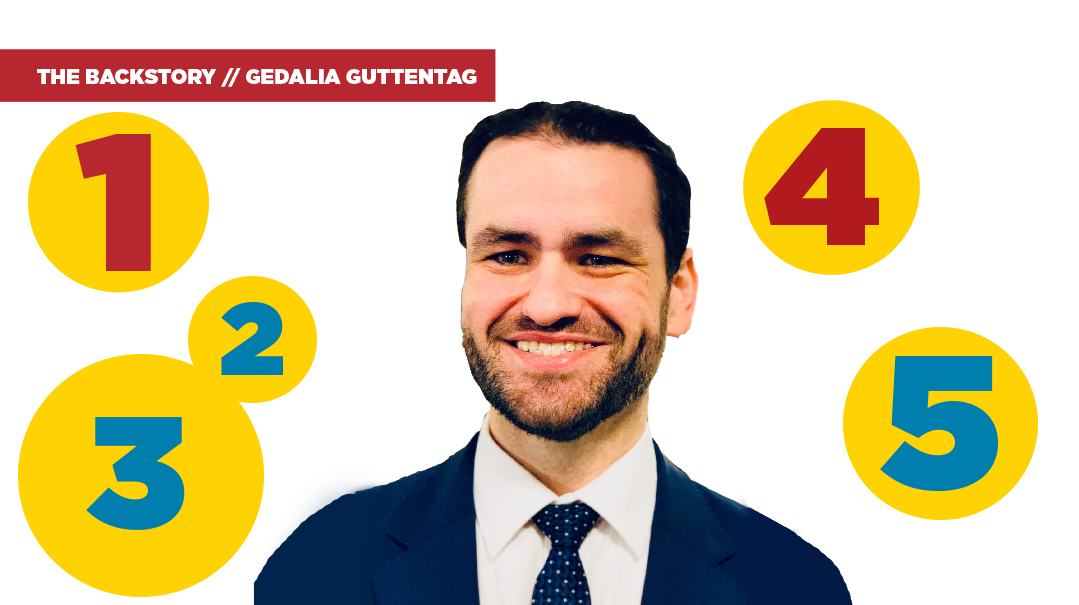 A New German Army Rabbi: 5 Takeaways
How should Jewish people relate to a generation of young Germans who want to escape the shadow of the Holocaust?
That question hovers over the decision by Hungarian-born, German-raised Rabbi Moti Balla to take up the post as the German Army's first Jewish chaplain in a century. Given the country's dark past, the announcement created waves, and a conversation with Rabbi Balla shed light on the unusual experiences that the Bundeswehr rabbi has in store. Five takeaways
1.Normal Country
"No, I don't have a strange feeling being a rabbi in Germany's army," Rabbi Balla says. "If someone gave you a ticket for the Colosseum, would you not visit because it had been built by Jewish slaves? Even though in historical terms 77 years is the blink of an eye, we have to recognize that Germany has moved on. Would anyone have thought that Germany would have a yeshivah? There are a quarter-million Jews here, and we need to look after them."
2. Civilian
The Bundeswehr's determination to rectify its past, per Rabbi Balla, began with its formation. During the de-Nazification process in the war's aftermath, the German Army was disbanded, and the new federal defense forces were established in 1955 on pacifist grounds. "One of the conditions was that clergy should remain civilian, so I have no military rank," he explains. As for reports of neo-Nazi activity in the army, Rabbi Balla says, "The far right should be fought everywhere, but we need to be part of the rigorous education process that the army implements."
3. Herr Rabbiner
While media outlets covering the story mentioned that Rabbi Balla was the first to occupy the position since World War I, informed Mishpacha readers will be aware of exactly who those predecessors were (shameless plug for this writer's previous reporting). Brothers Rabbis Emanuel and Joseph Tzvi Carlebach served as chaplains in the German forces that occupied Eastern Europe a century ago, in the process saving the yeshivah and chassidic education systems from invasive reform.
4. In the Open
For the Midrash Shmuel–educated Rabbi Balla, chaplaincy will be as much about kiruv as bring a traditional rabbi. While he's reluctant to share numbers on Jews in the 180,000-member military (a few hundred according to reports), he says that there are some who hide their identity. "It's a legacy of life in the former Soviet Union, where 95 percent of German Jews originate."
5. Minorities 
If his opening phase is anything to go by, Jews aren't the only minorities that Rabbi Balla will be dealing with. "Germany has millions of Turkish-origin Muslims, but no chaplains in the army. So a few weeks ago, a young Muslim soldier met me and opened up about the challenges he's facing coming from a conservative Muslim home. As other rabbis join me, we'll have an opportunity to be mekadesh Sheim Shamayim in unusual ways."
—Gedalia Guttentag
Master spies or incompetents?
A British warship harassed off Russia's coast, details of US operations in Afghanistan and classified documents found at a bus stop in England — what sounds like an '80s spy novel all happened within the last few days.
According to the BBC, the cache of waterlogged documents found at a bus stop in Kent early this week marked "Secret: UK Eyes Only" detailed the route taken by HMS Defender, an air-defense destroyer, to challenge Russia's claims to territorial waters around Crimea. Also included was a paper addressed to the UK defense secretary considering options for British deployment to Afghanistan as American troops are withdrawn.
In the wake of the embarrassing security breach, the London Telegraph reported that a top defense official was under investigation for mislaying his bedtime reading.
Even if the leak did no damage, the episode must have Britain's enemies wondering whether their adversaries are the super sleuths of spy fiction or country bumpkins.
After all, which master spy takes a bus?
$89 trillion
The US debt clock is a reliable source of headlines on a slow day. But even barring any knowledge of economics, the above eye-popping sum — expected to be the US national debt in 2029, according to Forbes — is click bait extraordinaire. In a miraculous transformation of modern politics, however, both left and right are now chilled about government debt. Perhaps the whiz kids on Capitol Hill can tell us how they plan to keep their office lights on, come the end of the decade.
Teflon Joe
Will nothing stick? According to a report by Bully Pulpit, a communications agency for Politico, Republicans have thrown $2.5 million at Facebook ads against the president, far in excess of cash spent targeting other Democrats like Nancy Pelosi or AOC. Themes have ranged from defunding the police, Biden's threat to gun rights, and claims that he's socialist.
So far, though, nothing has stuck. Despite Biden governing well to the left of previous Democrats, his approval ratings remain above 50%, even as Republicans hope to retake Congress next year. As Politico notes, for ad men who need a villain, the president is just "not a good bad guy."
(Originally featured in Mishpacha, Issue 867)
Oops! We could not locate your form.
>