| Feature Articles |
A Gift of Healing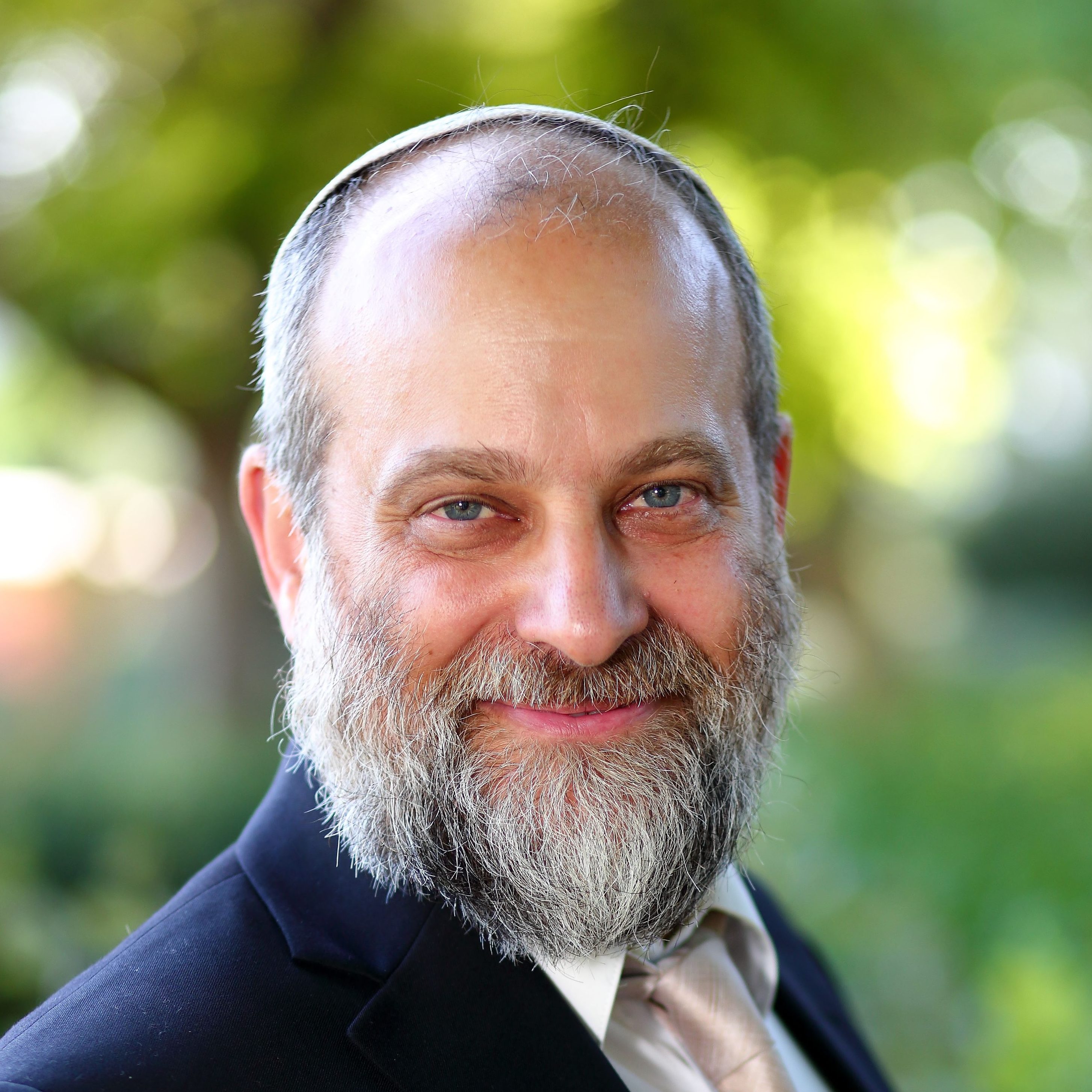 | September 4, 2019
A gift of healing for the traumatized Yazidis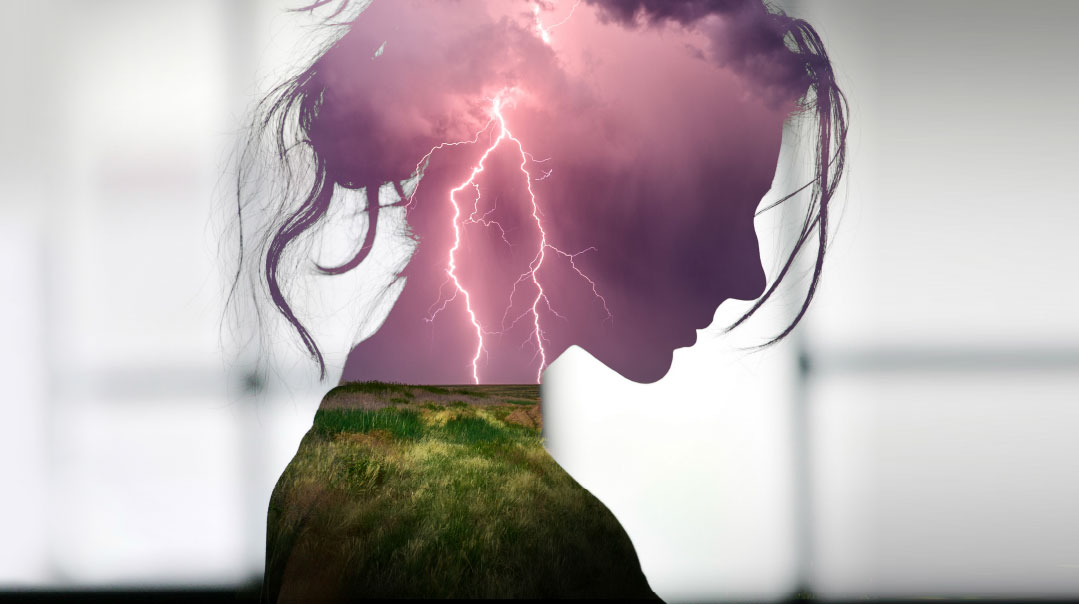 Photos: Personal archives
For most of us, ISIS is the bad memory of a radical Islamic group that occupied a large swath of land across Syria and Iraq and terrified the civilized world until its downfall last March. But for many of those who had been held in their clutches, there are lasting physical and psychological scars. The Yazidis, a small ethnic group largely concentrated in Iraq (whom ISIS considers "infidels"), bore the brunt of ISIS's rampage when, in 2014, the jihadist fighters of the "Caliphate" swept through parts of northern Iraq and targeted all non-Muslims, murdering or enslaving most of the Yazidi tribe.
Here in Israel, we looked on in horror, but realistically, what could we do? We never imagined we'd be instrumental, five years later, in helping to heal the scars of those terror-filled years.
Our story began in 2016, when Ari Greenspan and I took an admittedly daunting Mishpacha-sponsored trip to Kurdistan in northern Iraq to look for remnants of the Jewish community. When my Bar Ilan University colleague, Dr. Yaakov Hoffman, heard about the planned trip, he was excited for reasons of his own. As a clinical psychologist with expertise in PTSD, he was aware that there were thousands of former ISIS captives languishing in refugee camps in Kurdistan. Before I could blink, he had put together a questionnaire to evaluate their psychological state and asked me to distribute it in some refugee camps. Those camps weren't on our itinerary, and I really knew very little about PTSD, but I did know that Yaakov is a serious researcher and I began making contacts who might be able to help in this project.
The results of our preliminary study were both enlightening and distressing, although not altogether surprising. While evaluating the data on the incidence of PTSD, complex PTSD, insomnia, depression, and other lasting "gifts" from ISIS, Yaakov exclaimed, "Not only should we let the world know, but we also must do something to help them."
Yaakov explained that complex PTSD differs from PTSD in its origins and its treatment, and offering standard PTSD treatment would be insufficient and possibly even detrimental. While fairly certain that he was not being realistic about creating a program to help them, I agreed to give it a try. And this summer, our project actually came to fruition: We brought 19 young women from Kurdistan to Israel, training them to help survivors in Kurdistan recover from the trauma of the last years.
When our seminar was still just a dream, we needed to locate and recruit an exceptional colleague who would organize the distribution of the questionnaires, to help us locate candidates, and facilitate the logistics of people coming to Israel from Iraq. We had the good fortune to find a true hero — a top-tier human rights activist by the name of Mirza Dinnayi. Unassuming and small in stature but a larger-than-life true gentleman, Mirza, who emerged from the crucible of ISIS, arranged the rescue and relocation of over 1,100 ISIS survivors from Iraq to Germany. Mirza has been to Israel multiple times and has Jewish friends around the world.
Mirza Dinnayi, 46, was born in the small village of Sinjar, Iraq. After high school he enrolled in medical school and joined student protests against Iraq's political regime. In 1992, he fled, first to Iraqi Kurdistan and then, due to the Iraqi-Kurdish Civil War, sought asylum in Germany. After the fall of Saddam Hussein's regime, Mirza returned to Iraq as Advisor for Minority Affairs to Iraqi President Jalal Talabani. His life changed a few years later in 2007, though, when suicide bombers carried out attacks on two Yazidi towns near Mosul, Iraq. Mirza visited some of the child victims in the local hospitals and, distraught by what he saw, was moved to take action.
He mobilized the international Yazidi community, which raised funds — and more importantly, awareness. Two German hospitals agreed to treat the children for free — if they were brought to Germany. The logistical challenge was enormous, but Mirza was undeterred. He enlisted the help of some German friends and they launched an organization, "Luftbrücke Irak" (Air Bridge Iraq) that would fly victims of all ethnicities and religions from Iraq to Germany for treatment.
A few years later, ISIS entered the world stage and Mirza went into high gear. In 2014, he took part in risky, daily helicopter missions delivering life-saving supplies that saved almost 5,000 people. He also saw unspeakable atrocities and thousands of innocent people die. "I will never forget those images. I cried every day," Dinnayi says.
But those missions were in overloaded, old Soviet choppers over rough terrain in ISIS-occupied territory. On August 12, 2014 Dinnayi's helicopter crashed into a mountain, killing the pilot and injuring several passengers. "I couldn't breathe. I saw my life play before my eyes. That day was my son's birthday, and I said, God, I hope to die tomorrow, but not on my son's birthday," recalls Dinnayi. He survived with a broken leg and fractured ribs, but cut short his recuperation in order to work to save his people. In a cast and wheelchair, he worked with the German state of Baden-Württemberg to take in more than 1,100 women and children who had been rescued and vetted, working out of an unmarked office in Duhok.
One of the people he brought to Germany — and our special guest — was Lamya Haji Bashar. She was 15 years old when ISIS captured her village, killing her father and brothers on the spot and shooting her mother the following day. She and four younger sisters were taken to Mosul and put on the slave market — she was held as prisoner/slave for over a year and a half, where she witnessed and endured unspeakable horrors and indignities.
Lamya tried unsuccessfully to escape four times, which resulted in escalated abuse and torture, but one of her captors eventually gave her a mobile phone to summon her, which she used to contact an uncle in Kurdistan. Lamya was being held near the Kurdish front line at that time, and her uncle paid $7,500 to a smuggler to take her out. But walking through the night with two other young slaves, one of them stepped on a mine and those two were instantly killed. Lamya, still alive but severely burned, was found by Kurdish soldiers who carried her to a hospital, where doctors who treated her wounds were forced to remove one of her eyes. Dinnayi heard about her, brought her to Germany and funded several operations for her, restoring some sight to her surviving eye, and softening her facial scars. She is now living in Europe where she was granted asylum and has dedicated her life to raising awareness of the plight of the Yazidis. "I decided to be their voice," she says, "and I get my strength from the suffering of these women."
While Lamya traveled to our workshop in Israel from Europe together with Mirza Dinnayi's daughter, all the rest of the participants had to come from Iraq, a country with which Israel does not have diplomatic relations. Over a year ago, we began coordinating with the Israeli Foreign Ministry in order to facilitate their visas, a highly complex process. We didn't believe it until they touched down — 13 Yazidis, four Christians, and one non-practicing Muslim. Two of them are survivors of ISIS captivity; the rest have suffered displacement, murder of close relatives, and loss of their homes. (The all-expense paid program was funded through American Friends of Bar-Ilan headed by Ron Solomon, with funding largely from Mrs. Rachel Gindi and Alan and Barbara Gindi, along with the Hitter Family Foundation and Alan Zekelman.)
Once in Israel, the group spent two weeks in a crash course in psychological first aid. The first week was entirely devoted to a novel treatment to address complex PTSD, and for that we brought in Dr. Marylene Cloitre, the developer of a type of narrative therapy called STAIR (Skills Training in Affect and Interpersonal Regulation). Dr. Cloitre is Associate Director of Research of the National Center for PTSD Dissemination and Training Division at the Palo Alto VA, and is also a professor at NYU. For the past 20 years, her research has focused on PTSD and the long-term effects of trauma on social and emotional functioning. While Dr. Cloitre's western-developed program had to be modified to fit Yazidi culture, she says she was impressed by the process and "the strength of collaboration amongst the Yazidi lay providers and US and Israeli mental health providers in adapting Western cognitive behavioral interventions to Yazidi culture and a refugee setting."
A truly tragic topic that was raised is the phenomenon of child soldiers — young Yazidi boys separated from their families and brainwashed by ISIS, and who are now back with their families living in the refugee camps. While the community is trying to welcome them back and deprogram them, they at times pose a risk to the other refugees. There is a component of both cult indoctrination and Stockholm syndrome. The psychology and treatments are complex and rarely addressed in the clinical world.
We are producing a Yazidi STAIR manual based on this course, and plan to continue with long-term follow-up, ongoing supervision, and tracking the efficacy of our training by measuring improvements. Since there are very few mental health professionals in Kurdistan, these young women, most of whom have other professions, have evolved into mental health first-aid providers.
Obviously Judaism came up multiple times, and these women were happy to find similarities between Judaism and Yezidism, both monotheistic religions (Yezidism, a small religion with less than a million adherents worldwide, whose doctrine combines elements of Christianity and Islam, has at the center of its teaching the sun. Noticing tzitzis hanging out, they told us they too have a religious undergarment, although it doesn't have strings on the corners. They have a holy Sabbath as well.
While their life in Kurdistan didn't give them much exposure to Judaism, they knew that there had been a large Jewish community in Iraq, and one participant told us that her mother's best friend growing up was Jewish. Another revealed that in her village it's an open secret that there is a Jewish woman married to a Yazidi man.
The Kurd-Jewish connection seems to run in both directions. When our visitors went on a tour of the president's house in Jerusalem, there were more than a few Kurdish Jews on staff who were excited to meet this group of unusual visitors. As true landsmen, they spoke with the group in Kurdish, discussed their local foods, and invited them to join the Kurdish Jewish group for their weekly folk dancing (which there was no time for). While some were talking Kurdish, the four Christians in our group were conversing with one of the president's employees in their native language — Aramaic. As Assyrians, their mama lushen is a version of Aramaic that's quite similar to the Aramaic we're familiar with from the Gemara (although when Yaakov Hoffman gave a sample sentence in Talmudic Aramaic, it evoked some giggles).
Following a Friday night visit to the Kosel, our group was divided up in order to join Jewish families for their Shabbos seudah. For many of our guests, this turned out to be the highlight of their two weeks in Israel and, curiously enough, also a highlight for the hosting families. One of the hosts said that when they found out that their guests were Yazidi women, they were apprehensive about how they would relate to them, given their traumatic background. "But as soon as they entered our house, we felt connected to them," said one host, a resident of the Old City whose home is a popular stop for many guests. "They were so open, so friendly, so wanting to experience whatever we wanted to share about Judaism and Shabbat." When, as per their custom, they went around the table for each person to introduce themselves (they had six other guests), one woman described how her village was captured by ISIS, how they separated the men from the women and children and gave them a choice to convert to Islam or be killed. The women and girls over the age of nine were taken captive. She had 91 members in her extended family, and only 24 came back after ISIS was defeated. All the men chose death rather than convert.
"Listening to her story," said the host, "I felt like I was hearing the testimony of a Holocaust survivor just out of hell. I have read innumerable Holocaust books and even wrote a biography of a Holocaust survivor, but this was the first time I was hearing such a story 'raw,' not mellowed by decades of time and adjustment. Hearing her story, I felt a kaleidoscope of emotions: horror at what had been done to her people, repulsion at the unmitigated evil of ISIS, relief that the world had responded to their cry and vanquished ISIS, and the prescience of knowing that, even though her group had come to Israel to learn how to cope with PTSD, she would never be able to cleanse her soul of the nightmare she had been through. We Jews post-Holocaust know that."
In some ways, the Yazidis and Kurds look to the Jews and Israel as role models. Our collective response to the Holocaust is one that they hope to emulate. They view themselves as having just emerged from a genocide — but it's more than just commemorating a national tragedy for which they look to the Jewish people. They see a nation that had been downtrodden and has rebuilt its communities, culture, religion, and an independent flourishing state in an unfriendly neighborhood.
That's one reason they related to Rabbi Dr. Sharon Shalom, an Ethiopian Israeli success story. He spoke to them about his trek through Sudan without his parents and how he built a life for himself in Israel. His emphasis on never losing hope surely hit a chord with them (they all wanted selfies with him).
At the end of their stay, the group was treated to a meeting with Natan Sharansky, who talked about the mandate that Israel and the Jews feel to help other people in need. He also was moved by meeting Lamya, as she was the 2016 recipient of the prestigious European Sakharov Prize, named after Sharansky's friend and mentor in the human rights struggle, Andrei Sakharov. He shared Sakharov's and his own struggle against a totalitarian regime, which made us think of the comment by Rabbeinu Yonah (on Pirkei Avos 3:2) that it is proper for a person to be pained by another people's suffering, and to daven for the peace of the entire world. We hope we were able to contribute a little bit of that. —
SURVIVAL MODE
The Yazidi refugee participants of our workshops — young women who suffered unspeakable horrors at the hand of their ISIS oppressors — have a variety of professions, but right now, nothing is more important to them than giving mental health first-aid to their fellow refugees.
KH explained that she is a displaced person currently living in Duhok Khanke refugee camp, where many Yazidi refugees live. She has a degree in psychology, and in addition to her work in that field, she also works as a photojournalist.
AO is a nurse who now works in Dawodia refugee camp doing psychosocial therapy, psychological first aid, emotional support, medical translation for visiting psychiatrists, and suicide identification and prevention. (The participants noted the escalated suicide rate and related how the tents the UN provided were flammable and would sometimes be used for suicide — even though suicide is not a solution compatible with the Yazidi religion.)
BH, who has a degree in accounting, has been displaced together with her family since 2014 and currently lives in an NGO-provided tent in Sharya IDP Camp. The disparity in living conditions between the women participating in the program was huge — some were living in dilapidated refugee camps, while others had the good fortune to live in proper houses in the cities.
SK, 25 years old, had been held as a prisoner by ISIS from 2014–2017. She recently went back to school.
WJ, 30, one of two participants who are trained as engineers, is originally from the biblical city of Nineveh. Today she lives in the city of Duhok, and works following up cases of women and children survivors of ISIS.
TH, 25, is a recent medical school graduate. (Toward the end of the program, the entire group was invited to the home of the German ambassador who was very gracious and particularly interested in the stories of these women. Following the mehadrin kosher dinner that the embassy generously provided, as we sat down in the living room for a more intimate discussion, TH announced that although previously undecided about her specialization, she now wants to study psychiatry.)
FK is a Swedish-trained psychologist who practiced in Denmark, the UK, and Sweden, before returning to her native Kurdistan to work and teach in university. She speaks Kurdish, English, Arabic, Swedish and Danish, and has extensive experience working with victims of torture and trauma.
(Originally featured in Mishpacha, Issue 776)
Oops! We could not locate your form.
>