| A Few Minutes With |
A Few Minutes with… Stu Loeser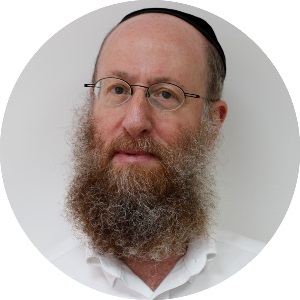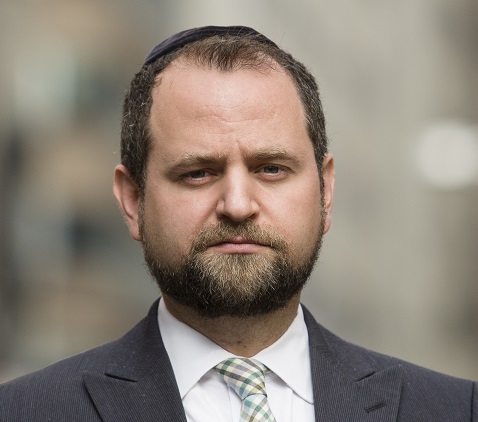 | January 3, 2023
2024 is closer than it looks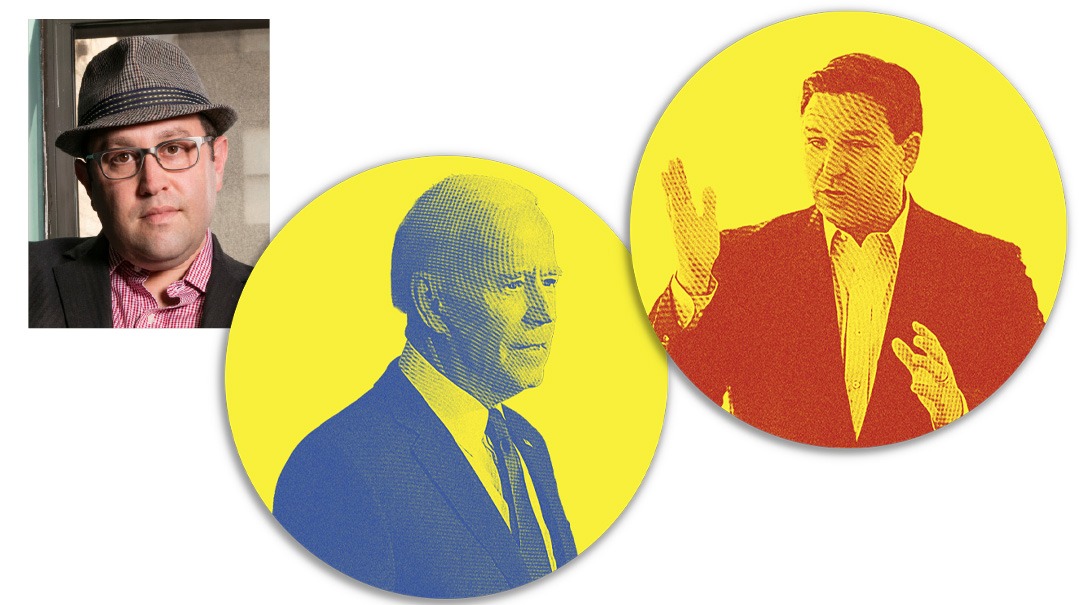 The calendar now says 2023, but with President Biden poised to make a reelection decision, and Ron DeSantis emerging as the Republican frontrunner, the 2024 presidential race is already underway. What do voters see in Biden, despite his frequent verbal gaffes and public missteps? When will DeSantis make his move? And what role can the Jewish vote play in 2024?
For insight, we turned to top Democratic strategist Stu Loeser, whose bare-knuckles approach and keen political instincts won him positions inside the 1996 Clinton-Gore and 2000 Gore-Lieberman presidential campaigns. Stu also served as communications director for Senator Chuck Schumer and chief spokesperson for former New York City mayor Mike Bloomberg. Since 2012, his media strategy and corporate intelligence firm Stu Loeser & Co. has helped organizations and individuals navigate the world's most complicated news markets to stay two steps ahead of their opponents.
The interview was conducted last Wednesday for Mishpacha's new podcast, "Power Politics," and condensed and abridged for this week's magazine.
Based on your presidential campaign experience, can you give us some insight into President Biden's thought processes in deciding whether to run again in 2024?
Shortly before this interview, the president arrived for a week's vacation in the Virgin Islands with his wife Jill. He has hinted he's going to run, and said he would talk about it with his wife and family over their vacation. Before that, I'd spoken to senior people in the White House, and some of the smartest and most skeptical reporters who cover this White House. They say he is absolutely running, and not only that, but he feels that there isn't anyone else in the country who could run.
By Joe Biden's own definition, he has been the most successful president of almost any of our lifetime. He obviously has his detractors. But from bringing chips manufacturing back to the United States, down through climate change programs, and his massive infrastructure bill, he has arguably been a successful president.
The accomplishments Biden can cite don't resonate with every voter, especially independents and swing voters that he will need. Can Biden win enough votes from non-Democrats to win a second term?
Every campaign is about the future. Campaigns are tough. You never get enough credit when you're running for the work that you've done. Everyone who's running for office will tell you they've been incredibly effective. And voters are always asking, what's next? So, is it enough to win an election? It depends who they run against.
That brings us to our next question. Who is Biden afraid of? Donald Trump? Ron DeSantis?
I don't know if he's afraid of Ron DeSantis. He should be afraid of Ron DeSantis, because Ron DeSantis is an extraordinarily effective, smart, and thorough politician. I'm not saying that as a fan. I'm saying that as an admirer of his skill.
As to Donald Trump, the thing that made him so good was his ability to get us all talking about Donald Trump almost all the time and to take away all the oxygen from everyone else. And if we hadn't been in this weird situation in which we had a global pandemic, and political communications were off-kilter for a year, it's not clear that Joe Biden would've beaten him.
Ron DeSantis is doing a fantastic job of being out ahead on social issues that his base cares about, like going after vaccine manufacturers. He is running to Donald Trump's right, and he could absolutely give Joe Biden a run for his money.
As a senior campaign manager and political strategist, if you were asked by Ron DeSantis when he should announce his run, what would you tell him?
I'm not here to give advice to Ron DeSantis. I would argue the problem with announcing too early is that you can't sustain the momentum or the focus. When Kamala Harris announced early for president two years ago, that allowed opponents to attack her and take her down. The conventional wisdom is, the longer you are the front-runner, the more time there is for you to be pulled down to earth.
Does Ron DeSantis fall victim to that conventional wisdom? I don't know. I think I would tell him, run sooner rather than later. Eventually the Republican campaign is going to be about you anyway. Get out early before Mike Pence gets his footing, and before two or three others announce who can take away your oxygen and your limelight.
Many Americans are concerned about President Biden's age and how he has misspoken and seems disoriented in public. How will that impact his reelection campaign?
The people who care about that and amplify it the most are never going to vote for him. That includes a lot of people in our community who prefer to get their news from conservative news outlets. They're not gettable voters for Biden.
The path to winning any election is the people who are with you no matter what. There's only a small segment of people you can swing. Trump lost those swing voters the second time around. Biden won two years ago because he won people over. The swing voters recognize that no one is perfect. They see Joe Biden as honest, authentic, and imperfect, just as they are imperfect. The way Joe Biden comes across doesn't land the same way among people who support him as it does with people who are inclined to hate him.
Finally, as members of the Orthodox Jewish community, what role can we play in the presidential campaign, in the primaries or the general election, or if we want to volunteer in our local communities?
This upcoming presidential campaign, at least on the Democratic side, will be different from any since the mid-'70s, because Iowa is no longer an early state. So the issues that appeal to a fairly conservative, Midwestern, white, agricultural state have been reduced.
Nevada has been elevated as an early primary state. Nevada has an extraordinarily fast-growing, diverse Jewish community in a "red" state where newcomers may still be registered Democrats elsewhere and can register as Democrats in time for the primaries. Michigan is another state with a huge Jewish community that is now an early Democratic primary state.
In Al Gore's campaign against George Bush in 2000, the race came down to a few hundred votes in Palm Beach County, Florida. Jewish voters matter a great deal in Pennsylvania. Every out-of-town community has a real ability to move a presidential election in a state. Because we have we have the ability to come out and vote more than others do, we have the ability to disproportionately outperform.
(Originally featured in Mishpacha, Issue 943)
Oops! We could not locate your form.
>