| A Few Minutes With |
A Few Minutes with… Rep. Josh Gottheimer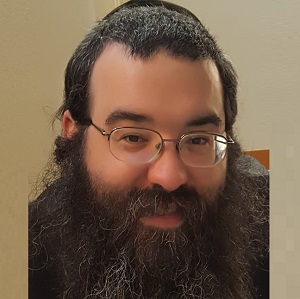 | December 4, 2019
On his pro-Israel work, the direction of the Democratic Party,
and whether conditioning American military aid to Israel is a good idea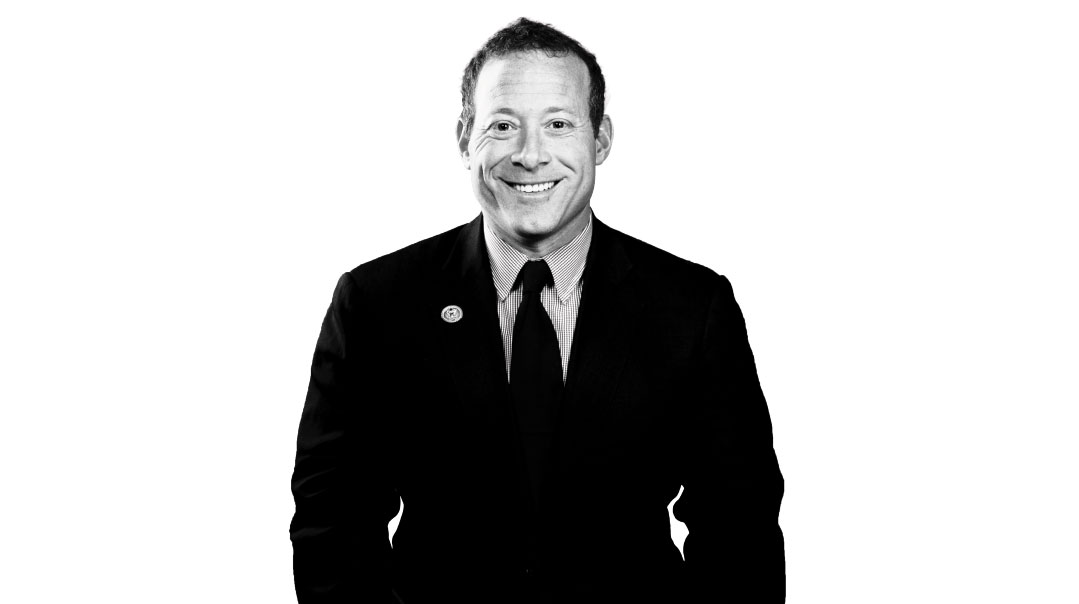 Congressman Josh Gottheimer is a second-term Democrat representing New Jersey's Fifth District. Since he won election in 2016, Gottheimer has been active in seeking to improve US-Israel relations. Just last month, Rep. Gottheimer — whose boomerang-shaped district stretches from the New Jersey Palisades in the east to Washington Township in the west — introduced two pro-Israel proposals: one that encourages the United States and Israel to develop technology to combat "killer drones," and another that condemned Gaza rocket attacks on Israeli civilians. Gottheimer was also part of a bipartisan effort that successfully pressured social media platform Twitter to take down accounts associated with terror groups Hezbollah and Hamas. Mishpacha caught up with Gottheimer for a brief conversation about his pro-Israel work, the direction of the Democratic Party, and whether conditioning American military aid to Israel is a good idea.

Tell us about your recent clash with Twitter over Hezbollah-affiliated accounts.
First, I believe deeply in the US-Israel relationship. I believe principally that it must remain bipartisan and that it's essential to American national security. It had been brought to our attention that Hamas and Hezbollah were very active in recruiting on Twitter — brainwashing, proselytizing, aiming their ire at the United States of America, and promoting hate.
Twitter wrote us back a letter that said, in summary, "We have anti-terrorist policies. But when it comes to Hamas and Hezbollah, we decide which 'handles' and information is acceptable and which are not. And we try to basically keep the good actors" — of which, in my opinion, there are none. If you're a part of Hamas, you are part of a foreign terrorist organization. Hezbollah has killed more Americans than any other terrorist organization except for al-Qaeda. There is no room for any American company to do business with or allow the content of a foreign terrorist organization.
They would not back down at first, so we said to them, "You have until November 1." We were going to take action with the Justice Department and the State Department, given that [Twitter] was violating US law. There was no room to negotiate. We, as a bipartisan group, were determined to keep up the pressure publicly. I'm glad that they ultimately decided to agree to remove the terrorist content.

You also introduced a bipartisan piece of legislation that encourages the United States and Israel to work closely together to develop technology to stop "killer drones." Why are these drones so dangerous?
This is becoming a larger threat, given that drones can easily carry an improvised device or other weapon. Drones are cheap, they fly under radars, and they're hard to detect. So there's been a lot of technological advances on the defense side and we're encouraging Israel and the United States to work together in order to jam and detect drones.
I also introduced, just recently, a bipartisan resolution with [Congressman] Lee Zeldin [R–NY] that makes it very clear we stand with Israel against terrorist organizations, and makes it very clear that when a terrorist organization is bombing our ally, Israel has the right to defend itself.

I'm sure that you saw that 106 members of the Democratic caucus sent a letter to Secretary of State Pompeo last week urging him to reverse the recent Trump administration decision on Israeli settlements. What was your opinion of that letter?
I think it was unhelpful, which is why I didn't sign on. I think if people look at the facts — versus folks who are just interested in causing Israel harm — they'll find that Israel, when it comes to [human rights], has always been ahead of the curve. Whether you're talking about women's rights or you're talking about the rights of minorities, there's no comparison to any nation in the Arab world, where women have no rights. And I think it's outrageous that people are trying to spew false information about Israel and to besmirch its reputation as the only democracy in the region.

In that context, the Republicans keep saying that the Democratic Party has shifted so far to the left that many members are basically on the same page as Rep. Rashida Tlaib and Rep. Ilhan Omar. Do you agree with that assessment?
I'd say that falls into the false facts bucket. Of course, we have splinter groups in the Democratic Party, as you've had historically splinter groups in the Republican Party, that are not where they should be regarding the US-Israel relationship. And it's why we must stand up and speak out against it, as I have. I led two letters against anti-Semitic comments that were made early in this Congress.
And by the way, when there's white supremacist language or anti-Semitic comments made on the right, I also speak out strongly against it, as we all should. So this is not an issue that is spreading across the Democratic Party. It's still a splinter within the party. The key is to make sure that we stand together to stop it. Our responsibility is to make sure that it doesn't grow. I strongly disagree with a few of the presidential candidates [on Israel] and think their comments are uneducated.

You are talking about the suggestion of withholding foreign aid to Israel?
Conditioning aid is outrageous. It's unacceptable. And I will be helping to lead the charge against that as well. But again, that's in a very narrow pocket of the party. The key is making sure that cancer doesn't spread. If you look at any vote that concerns the US and Israel, you'll see that there are a bunch of Republicans who also vote the wrong way. We have to make sure that we get to them as well.
(Originally featured in Mishpacha, Issue 788)
Oops! We could not locate your form.
>