| A Few Minutes With |
A Few Minutes with… Pollster Logan Phillips  
| October 25, 2022
Republicans have momentum, but will it be enough?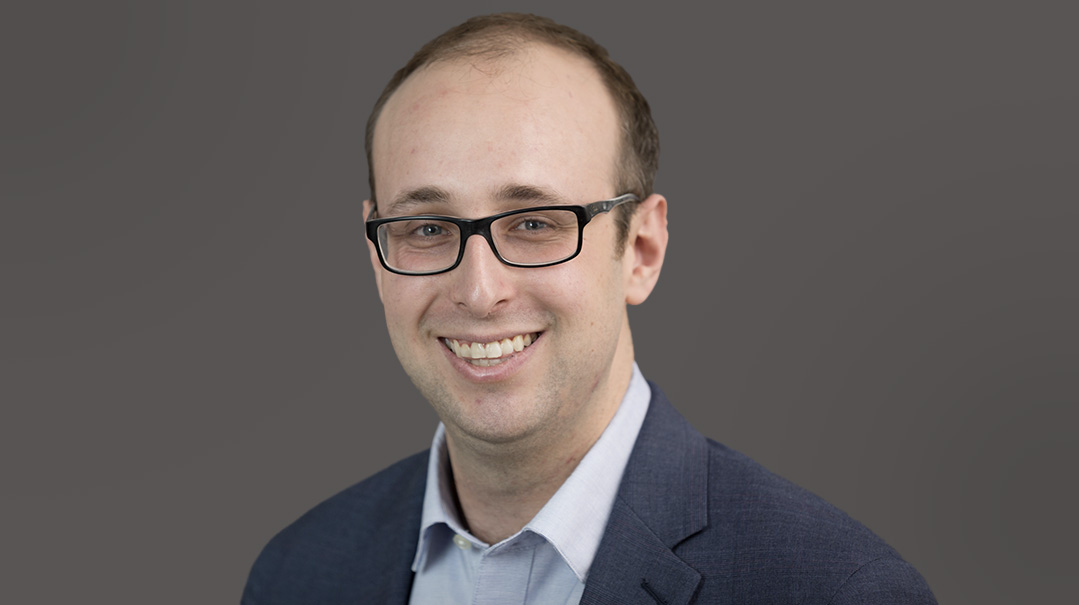 On November 8, all 435 members of the US House of Representatives are up for reelection, as are one-third of the members of the US Senate. In addition, 36 states will elect governors.
To get a peek into the crystal ball, we reached out to Logan Phillips, editor in chief of RacetotheWH.com, an interactive election forecast website that provides polling and predictions for every major race in 2022. Phillips contends that his prognostications are even more accurate than Nate Silver's FiveThirtyEight, considered by many political wonks to be the industry's gold standard. He claims to have successfully predicted Joe Biden's narrow victories in Arizona and Georgia as early as June 2020.
RacetotheWH developed as part of a "personal project" Logan worked on during the Covid lockdown in his final semester at Columbia University's School of International and Public Affairs. He finished with a master's degree in international affairs, and studied presidential campaign management under Professor Karine Jean-Pierre, now Biden's White House press secretary.
Before entering Columbia, Logan cut his teeth in American politics. He was an intern in the Obama White House, assisting the president's scheduling team. Prior to that, he worked as an organizer for Hillary Clinton's 2016 presidential campaign in South Carolina, and on the reelection campaign for Connecticut governor Dan Malloy.
The conventional wisdom is that Republicans are favored to retake the House while Democrats will hold the Senate. Would you agree?
Overall the situation has improved for the Republican Party in the last few weeks, although they're still on track to perform below expectations for a national midterm, in large part due to the blowback from the Roe v. Wade decision. So it's not particularly surprising to me. The American people really like to punish the party in power, while the other side usually isn't as motivated to vote.
That being said, while it's very competitive, I still think Democrats are more likely than not to hold on to the Senate because Republicans have struggled to recruit strong challengers.
They have a lot of seats of their own that are open. Democrats don't need to over-perform too much to be able to flip one of them, and are on track to narrowly do so in Pennsylvania. And their incumbents are in a pretty good position in the states outside of Nevada, where I think Republicans are more likely to win and flip that state than not. So I think we're in a situation where the most likely scenario might even be a tie again, 50-50, with Democrats flipping Pennsylvania, Republicans flipping Nevada.
In Pennsylvania, Democrat John Fetterman looked like a formidable candidate at the beginning of the race, but due to his stroke, we're seeing his numbers decline and Republican Dr. Mehmet Oz becoming a solid challenge. Do you think that Oz has a shot at winning?
Fetterman still has around a lead in the polls of three or four percentage points. If Oz is going to win, he will need to keep building momentum. Up to this point, he's won a lot of undecided Republicans who were expected to break his way. He's starting to carve into independents, but he's going to need to do more if he wants to beat Fetterman. I think his chances overall have gone up.
[But] he's sort of running out of time now. He's still down by around 4%, so he's going to need a polling miss, a huge lead in turnout over Dems, or to win over some current Fetterman supporters. Now, he could potentially do that. [But Oz] still faces incredibly low favorability, and that's why it's been so hard for him to be able to take a lead in this race, even as Republicans have made gains in other states.
In America's polarized atmosphere, people do not necessarily trust the media or polls anymore. Is there a trend of people refusing to cooperate with pollsters?
Pollsters aren't talking to people, and there's a lot of reasons for that. Some of that is skepticism among pollsters, especially on the right. But I think the bigger problem is that people, when they get phone calls from numbers they don't know, usually assume they're telemarketers. So the participation rate for polls has plummeted. You need to call ten times as many people to get a polling sample as good as they used to get years ago. And that means they're more expensive, there's fewer of them, and they're more likely to miss.
Can you say a few words about Nevada and the trends you're seeing there?
Nevada is a state that keeps getting inaccurately labeled as a blue state; Democrats have just kept narrowly winning it since 2014. But if the election was tightened nationally, we would expect Nevada to actually go red. And right now, it looks like Nevada is basically in that position. It's a little to the right of the national polling.
Now, unlike in some of these other states, the polling has actually underestimated Dems in Nevada lately. And Democrats do a really good job of turning the vote out on Election Day. There are a lot of unions there that are very powerful and connected with Democrats and turn out their supporters every year. So I wouldn't be surprised if Senator Cortez Masto can win there. But today, in my view, she's a modest underdog. She trails in the polling. And while it's a very pro-choice state, they've had a lot of economic issues in the last few years, with Vegas shut down during the pandemic. There's no state in the country whose economy is more driven by indoor tourism, which was obviously in unique danger there.
Adam Laxalt is probably one of the better recruits Republicans have. Even though he lost in 2018 when he ran for governor, he did a pretty good job by keeping it very close.
What's going on in Georgia? Is it a blue state?
Georgia is a state that is moving at lightning speed from being a very red state to being a toss-up state. We don't know where it's going to end up. It's still voting a little bit to the right of the national popular vote, which is a standard I like to use to figure out where a state is, relative to the country. But because the suburbs around Atlanta are growing so fast, with a lot of new voters who lean more toward the left, the state has really shifted. Plus, the white college-educated voters there have shifted now, too. So Georgia is still a toss-up state. And I think that Republicans might win the average voter if you take the candidates out.
The problem for Republicans in the Senate is that they might have the worst candidate in the country there in Herschel Walker, who just has an endless list of scandals that are turning off voters.
On to the Jewish vote in New York. Lee Zeldin was considered to have a low chance of winning the governor's race. But now we're seeing that the race is tightening and the momentum is shifting. What is your take?
Yeah, this was a big surprise to me. I still think that Kathy Hochul is a heavy favorite here, but there's been enough polling that I can't deny that Zeldin has made it closer. Zeldin has to win over a lot of Democratic voters to come out on top. You can't just win [by turning out] Republican [voters]. And so while his gains are impressive, I'm not sure where the rest of the vote he is going to need to close the gap entirely will come from. Time will tell.
In Texas, Democrat Beto O'Rourke is running against Republican governor Greg Abbott. Beto's been running for every possible office, from Congress to the White House. Do you think this time he has a chance?
A chance? Sure. But he's the underdog, which means that he's going to need a polling miss and really strong turnout. I am actually perhaps in the minority here in that I think Beto is running a really strong campaign. Greg Abbott is the hardest politician to beat in Texas.
Beto's cut it to single digits, which is very impressive. But I don't think it's going to be enough. Maybe Texas is there in 2030 or 2028, but I don't think it's there yet. And even if it was, this is the hardest guy you could possibly try to beat.
In Ohio, there's an interesting Senate race between Democrat Tim Ryan and Trump supporter J.D. Vance. What is your take on that?
I think that Tim Ryan has an outside shot. He's certainly the underdog, but he's run an exceptionally strong campaign. He's been correcting for some of the sins of the Democratic Party in terms of the strategic mistakes they've made in the past. He's done a really good job of showing white, non-college-educated voters that he's going to fight for them and that he's laser-focused on economic policies and able to shift the conversation away from social issues.
This is still a state that voted for Trump by 8%, twice. That's not an easy place for a Democrat to win. But I think even if polling there is pretty unreliable lately, we can look at how much money Mitch McConnell has been spending there. He's spent more in Ohio than in all but two states in the last few months. So to me, that shows that he takes it seriously, and they think that Vance could lose.
Could Val Demings surprise Senator Marco Rubio in Florida?
I'd be really surprised. She's a pretty big underdog. I mean, she's a really good candidate, but she's running in a state that's quickly shifted to the right.
The challenge that Demings gives Rubio is that he likes to paint his opponents as socialists and anti-police. Given that she's a former chief of police and she's pretty moderate, it's harder. But she's still facing a real uphill challenge.
In Connecticut, Republican Leora Levy is trying to challenge Senator Richard Blumenthal. What are your thoughts on that?
I think that Blumenthal is in a very strong position. He's a good candidate and Leora Levy is probably the wrong type of choice for Connecticut Republicans to make. This is part of the challenge Republicans have now nationally, when Trump gets involved in all these primaries and backs candidates who are loyal to him but are often not aligned with the state electorate. Connecticut is a state that overwhelmingly voted for Biden and for Clinton. Trump does not play well here. And they had a really strong candidate in the primary, Claire Pettis, who was the Republican leader in the state house — she lost to Levy, and that probably sealed the deal for Blumenthal, because if you can tie a candidate to Trump in a blue state like this, it's hard to win.
(Originally featured in Mishpacha, Issue 933)
Oops! We could not locate your form.
>