| Teen Fiction |
A Cry of Life
| August 10, 2016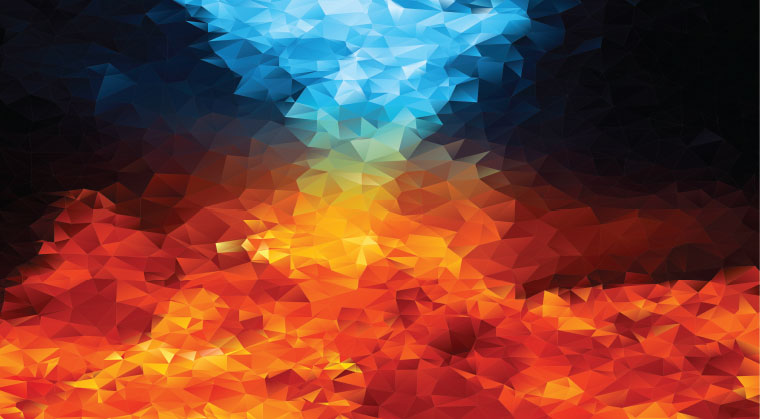 On Erev Shabbos Parshas Balak, I called my married sister in Yerushalayim to wish her good Shabbos and she mentioned in passing that she had a bar mitzvah seudah to attend that night.
"Who's making a bar mitzvah?" I asked.
"Ora Cohen," was her reply.
My sisters who live in Eretz Yisrael are very close to Ora and have become like sisters to her. She emigrated from Iran a number of years ago and has no relatives in Eretz Yisrael. I got to know her through my sisters, and I decided to call her to wish her mazel tov.
Of course, Ora was excited to receive a call from America. "Genendel," she said, in a voice filled with emotion, "Can you believe that this Shabbos is my baby's bar mitzvah?"
"This is your baby?" I asked, incredulously. Had so many years really passed? My eyes suddenly became moist and I wanted to tell her, "Ora, it's not just your baby! It's Klal Yisrael's baby!" but my words got caught in my throat. I wished her nachas from her children and hung up the phone in a daze.
Memories flooded through my mind as I recalled the day, just short of 13 years ago. Tishah B'Av was over and it was bein hazemanim. Ora decided to take her five young children on a trip to the Kosel, her favorite place in the entire world. When they were finished, they walked around the Kosel plaza, admiring the sights and observing the different types of people who had come there to daven.
When it was time to go home, they boarded a very crowded bus and managed to find themselves seats. As the bus snaked through the holy city's streets, it turned the corner of Rechov Shmuel HaNavi and stopped at the bus stop, but there was no room for any new passengers to get on. A chassidish-looking man, determined to board the bus, forced the doors open and found himself a spot right behind Ora. The only thing unusual about him was that there was a large bulge in his stomach. The next thing she knew, everything went black…
It was later discovered that the man who had pushed his way through the door was actually an Arab terrorist in disguise, the suicide bomber responsible for the infamous bombing of the No. 2 Egged bus.
Ora had been sitting with her one-month-old infant on her lap when she was suddenly thrown onto the floor. The roof of the bus collapsed on top of her and the force of the blast caused her baby to fly out of her arms and into the fiery flames beneath her feet.
Ora was one of the first to be pulled from the wreckage. She tried to stand up so that she could search for her missing children but with a broken bone and lack of balance as a result of the damage to her ears, she was simply unable to move. Against her protests, she was placed into an ambulance so she could get the medical help she required.
Upon arriving at the hospital, Ora cried in desperation to anyone who would listen, "Please help me find my children!"
A reporter approached her and asked, "How many children do you have?"
"An hour ago, I had five children," Ora replied. "But now, I don't even know if I'm still a mother."
Back at the scene of the attack, members of ZAKA (volunteer rescue organization that responds 24/7 to any terror attack, accident, or disaster) were sorting through what was left of the bus. They were no longer looking for live victims; now they were searching for bodies to bury. But as one of the ZAKA members pushed away the terrorist's body from atop a pile of rubble, he saw two tiny eyes peeking out at him from under the smoldering seat of the bus.
The man gently picked up the motionless form and the infant suddenly began to cry. That was the most beautiful sound imaginable! The pitiful cry meant that the baby was alive! The man lifted the tiny infant in triumph, and called out for all to hear: "Mitoch hachurban matzati chayim! From amid the destruction, I have found life!"
Everyone came running to see the miracle. This baby represented the fact that even on the darkest of days there was still a ray of hope for Klal Yisrael. Although the baby was barely breathing, he had a broken hip, smoke in his lungs, infections in his eyes and ears, he was alive! His cry had alerted everyone to the fact that life pulsated within him.
When Ora told me that she would be making a bar mitzvah seudah for her baby on Shabbos, I couldn't help but relive this story in my mind. This infant, who represented that even in the darkest part of our galus, there can still be salvation, was Ora's baby. Baruch Hashem, Ora's children all survived the attack and today, her bar mitzvah bochur is the picture of health.
About 200 years ago, the famous French emperor, Napoleon Bonaparte, was traveling one summer through a small village in Europe. Suddenly, he heard terrible crying and wailing. He followed the sound until he came to the shul from where the cries were emanating. Peering inside, he saw a room filled with Yidden sitting on the floor, reading from books and wailing.
"What has befallen them?" Napoleon wondered aloud. "Have these people suffered a terrible misfortune?"
An "Enlightened" Jew who was a member of Napoleon's royal entourage, explained, "The Jewish People had a Temple and it was destroyed on this day. They are mourning the destruction of their Temple and praying for it to be rebuilt."
"When did this tragedy befall them?" asked Napoleon, surprised. "Why haven't I heard about it?" From the crying and wailing, he assumed this was recent news.
"It happened 1,800 years ago," replied the maskil, a smirk on his face.
Upon hearing this, Napoleon exclaimed, "If the Jews are still crying after so many hundreds of years, then I am certain that their Temple will one day be rebuilt!"
Of course Napoleon was correct that our Beis Hamikdash will one day be rebuilt, but how could he have been so sure? What was his logic?
The answer is that Napoleon realized that if Klal Yisrael was still crying, it meant we were still alive and well. We have never given up hope and we will never be forsaken. Just like when Ora's baby cried, it was a sign that there was life, our crying is also a sign that we have life.
When Klal Yisrael cries during the Three Weeks, it's the greatest sign that one day, we will return to Yerushalayim and see the Beis Hamikdash rebuilt.
Not all of us can cry. Some of us have a hard time relating to the tragedy of the Churban, since it occurred so many years ago. That's why we have the halachos of the Three Weeks. Instead of complaining: "I miss my music too much, so I'll listen to acapella instead," or "I don't want to minimize the joy, so I'll try to find a way to circumvent the halachos," let's remember that these halachos were designed to help us feel the pain of our loss, so that even if we can't cry over it, at least we can mourn over the Churban Beis Hamikdash.
May it be Hashem's Will that the next time we cry, it will be with tears of happiness, as we rejoice over the building of the Third Beis Hamikdash, bimeheirah v'yameinu.
(Originally featured in Junior, Issue 622)
Oops! We could not locate your form.
>