| Year in Review |
Year in Review: Inside Israel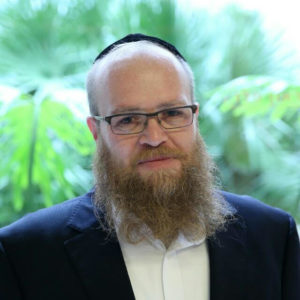 | September 16, 2020
As a prime minister under indictment, in his desperation to save his skin, Netanyahu has been a disaster for the economy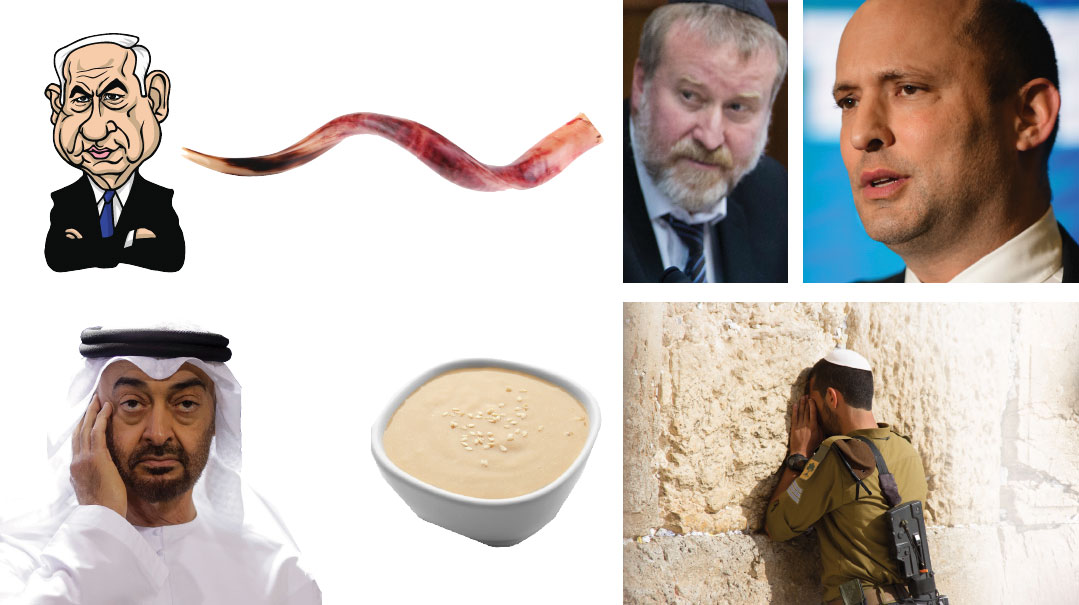 What Price a Life?
For Israelis, this past year was very neatly divided into two parts: before Purim and after. Until Purim, the focus was on the seemingly endless cycle of election campaigns. Israeli citizens went to the polls again and again without handing victory to either of the political blocs, after personal and political rifts between the parties on the right robbed that bloc of its decisive majority.
The secret of Prime Minister Binyamin Netanyahu's success in previous elections lay in forming electoral blocs that guaranteed that he would be the only person capable of forming a government. This all changed last year. Right-wing parties secured a Knesset majority again and again, but Netanyahu was unable translate it into a stable coalition. Benny Gantz, leader of the Blue and White party that was founded on a platform of unseating Netanyahu, didn't fare any better. The cost of three campaigns and elections that revolved to a large degree around one man — Netanyahu — mounted to billions of shekels, and a fourth round seemed almost inevitable — until the coronavirus intervened.
Although relatively few Israelis lost their lives in the so-called first wave, over a million people lost their jobs (and most have yet to regain them). The emerging crisis persuaded Netanyahu and Gantz to form a unity government, with Gantz splitting from Blue and White in order to do so. Netanyahu, the political maneuverer par excellence, had pulled off another amazing feat, but although he has seen stunning success in overcoming his human foes, his record against a viral and virulent enemy has been less than stellar.
Despite forming a coronavirus cabinet and appointing a coronavirus "czar," the government has clearly failed to create an efficient system capable of dealing with the ongoing epidemic, and has also failed drastically in coping with its economic fallout. In the current political climate, amid his daily squabbles with the legal system, Netanyahu seems unable to formulate and adhere to effective policies, and some are beginning to doubt his resolve.
What happened? People who remember Netanyahu from his time as finance minister in Ariel Sharon's government at the turn of the millennium recall someone brilliant, analytical, and focused, whose policies arguably saved the Israeli economy. Back then, he appeared almost entirely free of personal political considerations. As a prime minister under indictment, however, in his desperation to save his skin, Netanyahu has been a disaster for the economy. He lacks the courage to take on state bureaucracies, such as the public sector or the defense establishment, and although he retains a large core of loyal supporters, the number of those baying for his blood continues to rise.
Trend of the Year
In May, Prime Minister Netanyahu's trial in Cases 1000, 2,000, and 4,000 opened in the Jerusalem district court after Attorney General Avichai Mandelblit finally made the decision to indict. After failure in three election campaigns, leftist elements (which, in the eyes of Netanyahu and his supporters, include Mandelblit himself) finally saw their dreams beginning to be realized. However, the cogs of the judicial system revolve very slowly, and, becoming impatient, left-wing elements began holding weekly protests outside the prime minister's Jerusalem residence on Balfour Street demanding that the "Crime Minister" resign.
Rising Star of the Year
Who could replace Netanyahu? One possibility is Naftali Bennett, head of the Yamina party. Over the past few months he has revealed himself as an intelligent, industrious, and original politician. He did an excellent job in the various ministerial roles he filled over the past seven years, but Netanyahu managed to eat his lunch during every election, pulling away thousands of his voters using last-minute scare tactics. Bennett is now employing his skills in the opposition and has climbed to second place in recent polls, overtaking Yair Lapid's Yesh Atid party.
Man of the Year
With the signing of a normalization treaty between Israel and the United Arab Emirates, Mohammed bin Zayed, crown prince of Abu Dhabi, has emerged as a powerful figure on the world stage and possibly the strongest leader in the Arab world. The 58-year-old British-educated leader has long been regarded as a stalwart ally of the West. Now he's promoting an agenda of his own, and can claim a significant achievement in having extracted Israel's promise to postpone application of sovereignty over Judea and Samaria in return for "peace."
Disappointment of the Year
Despite great efforts, nothing was done this year to amend the laws that call for a growing number of yeshivah bochurim and kollel avreichim to enlist in the IDF. Defense Minister Benny Gantz has expressed his willingness to draft changes to the law, but as of this writing, no achievements have been recorded. Hopefully 5781 will be the year when the issue is put to rest.
Phrase of the Year
"Tahini-gate"
An officer with the rank of lieutenant colonel was expelled from the IDF and another was sentenced to a month in jail after an exposé in the Israeli press revealed that a Palestinian undercover agent working for IDF intelligence was sent to buy home-made tahini in Shechem, which is under PA authority, as a gift for the IDF's chief intelligence officer, who had heard that it was especially tasty.
Message of the Year
With the onset of a new year, we will crown Hashem as King and daven that He grant us a year full of blessing in all the areas that we really care about — all the areas that usually receive scant attention as we allow our mundane pursuits to absorb all our time and energy.
As we beg and entreat our Maker, let's also remember to look back and notice the blessings we already received. How many good things happened over the past year — the Heavenly mercy, the prayers that were answered. How many moments of calm tranquility did we experience without taking the time to be grateful?
The new year is about to commence with a whole world of new possibilities, and we ask: Please, HaKadosh Baruch Hu, open our eyes to see Your goodness and taste how sweet it is.
(Originally featured in Mishpacha, Issue 828)
Oops! We could not locate your form.
>