| Yardsticks |
Yardsticks: Chapter 10 | August 7, 2019
A quick calculation in my head — fabric, beadwork, sewing, overhead, markup — and I estimated the gown would cost in the 18k range. "Nuts," I muttered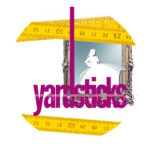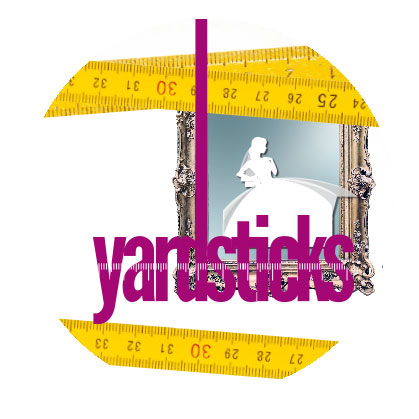 Mina
Iwalked into the showroom at 10 a.m. and stopped short.
A woman clad in layers of fringed clothing was sitting on the bench in the far corner, a thick black braid falling over her shoulder, and was that a dot between her eyes?
Wait. Déjà vu. I knew this woman from somewhere. I scrunched my eyes, wracking my brain.
And then it came to me. Radada… Randana… Andana…
Anuradha.
Anuradha! The Indian woman Yocheved had hired for Kuntslinger, going back several years. She did beadwork on lace by hand and ate gross seafood for lunch. What was she doing here?
Yocheved wasn't around. I poked my head into the sewing room. "Yocheved?"
Olga scowled. "She's in her office."
I gazed at her curiously. Did this woman know how to smile? "Nice necklace," I commented.
Her lips twisted, a somewhat appealing distortion of a scowl. Brownie point for me.
I tapped on Yocheved's office door and let myself in. "Kuntslinger did another shidduch?"
"Huh?"
"What's that Indian lady doing here?"
Yocheved's eyes twinkled. "One guess."
"Don't tell me, not the Kohlmans?"
She grinned smugly.
"Whoa."
"Yup. I suspected it the first time I took them around the fabric room. They weren't going to settle on anything that's already been done. I said the word 'handwork' and they were sold."
I whistled. Tours must be a very good industry. The lace Anuradha was working on cost $600 a yard, before the hours she'd bill. A quick calculation in my head — fabric, beadwork, sewing, overhead, markup — and I estimated the gown would cost in the 18k range. "Nuts," I muttered.
Yocheved beamed.
I made a face and sat down. "Raizy Gordon is on, by the way. You're going in three weeks?"
"Hmm?"
"I said my friend Raizy agrees to come in when you go to Belgium. What are you looking at?"
Yocheved was squinting at her screen with that I'm-here-but-I'm-not-here look on her face.
"Yocheved Lewin, what are you looking at?"
Finally she looked up. There was a smirk on her face. "This." She turned her screen in my direction.
"No," I whispered.
(Excerpted from Family First, Issue 654)
Oops! We could not locate your form.
>