| 5 to 9 |
Work/Life Solutions with Suzanne Spaner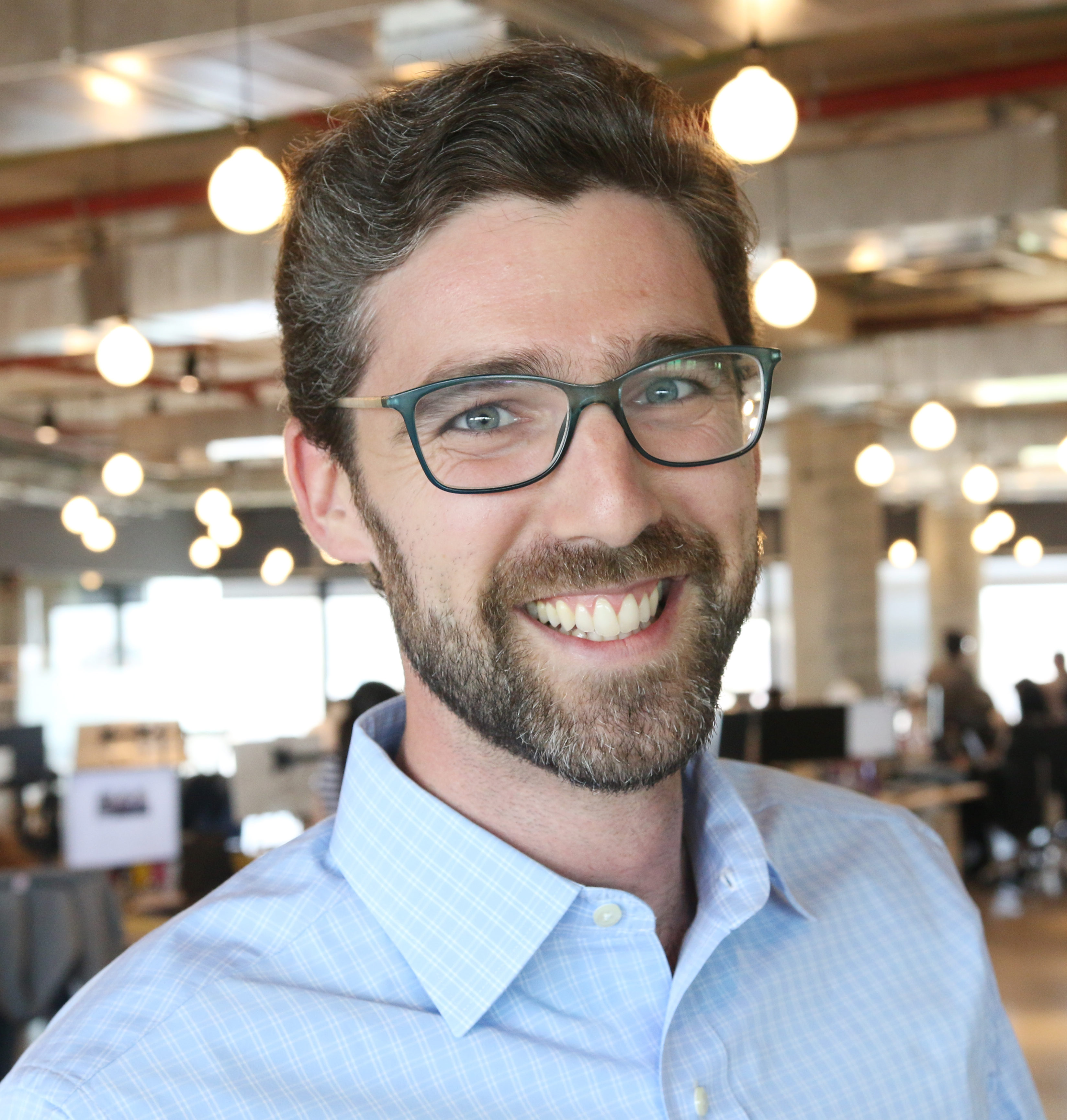 | October 14, 2020
"Integrity. When I say I'm going to do something, I follow through and make it happen"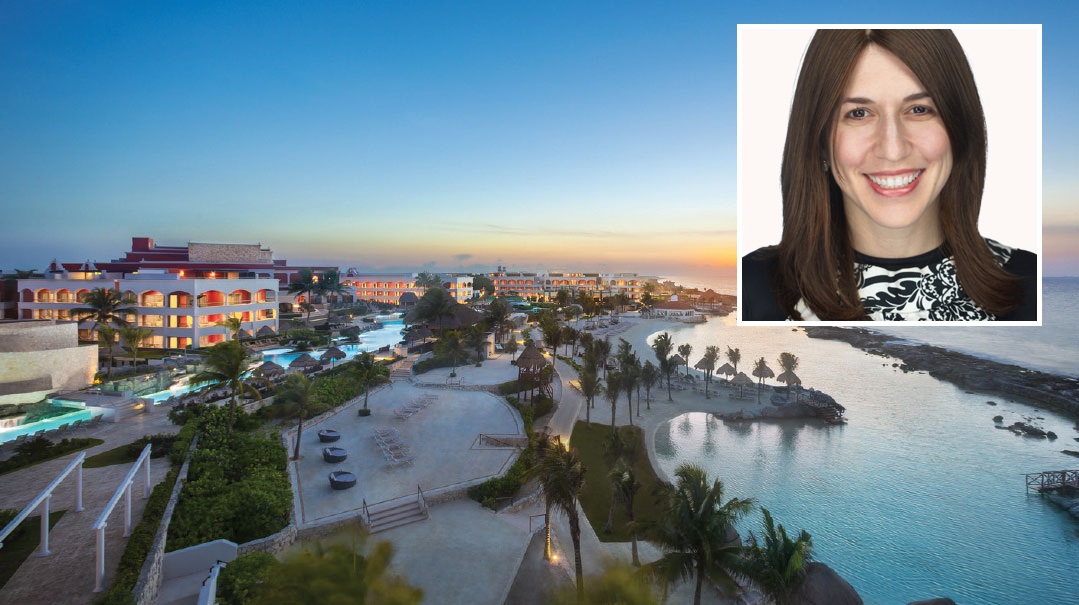 Who: Suzanne Spaner, founder and CEO of Meeting Matchmakers
What: Suzanne's 20-plus years of experience in the hospitality industry began in 1998 with the Marriott International hospitality company, which includes international hotels and a broad portfolio of hotels and related lodging facilities. Equipped with a degree in Finance from Penn State University and a love of travel from her time at Tel Aviv University, Suzanne quickly rose to the role of Marriott's senior group sales manager, earning the Chairman's Circle Award for exceptional performance. In 2005, she was acquired by The Ritz-Carlton Hotel Company where she was the leader in sales for the entire organization, an achievement for which she won the prestigious Keys to Success Award. In 2010, Suzanne founded Meeting Matchmakers, a certified travel intermediary specializing in matching groups with the right hospitality partners for worldwide meetings, retreats, and live or virtual events.
Where: With lots of exotic international travel behind her, Suzanne is now based in Atlanta, Georgia, where she lives with her husband and three kids (under the age of 10).
Why: Suzanne's entrepreneurial spirit shines through many areas of her life, not just as a founder and CEO of a successful business. First, she is the only one in her family who is Torah-observant, thus demonstrating her passion and commitment for truth, even when going against the trend. Second, she has been an active mentor through the Jewish Entrepreneur Network, helping Jewish entrepreneurs navigate the turbulence of leadership. And third, she's a torchbearer of positivity and gratitude, having authored a chapter in the popluar self-help book, Standing O! Encore: A Book of Life Lessons on Gratitude, and constantly sharing inspiring posts to her 16,000 followers on LinkedIn. But finally, what really shines is her ability to grow through adversity. As you'll see from this interview, COVID devastated the event company that she built over the last 10 years. At first confused and lost, she garnered her inner strength and emunah and decided to pull herself together, pivot and rebuild.
1 of 9 What opportunities or personalities played a key role in your career?
When I was in the last semester of my senior year in college, my cousin Reba a"h was dying of colon cancer. I spent almost every weekend by her side, and it was in those moments that I discovered my desire to help others at the most critical times in their lives. As a Finance major from Pennsylvania State University, I had the good fortune to have four incredible job opportunities after interviewing through the school's career center. It was challenging to decide which of these jobs was the best fit for me, and Reba spent many hours listening to me share the pros and cons of each. In the end, she suggested that I select the position that would fulfill my purpose and not necessarily with the highest pay. She felt strongly that I could move through the ranks if I worked at something I was passionate about. It was with her guidance that I decided to join Marriott International in their Senior Living Services division as a controller of one of their retirement homes. This paired my financial abilities with my desire to make a difference in the lives of the residents and their families. The beauty of caring so deeply comes with a price, though — it was hard for me to handle loss, especially when a community member died in my arms. It was time to move on. And so I joined Marriott International's change management team and visited 180 hotels as a corporate trainer, which gave expression to my love of travel as well, a passion that has continued throughout my hospitality career.
When my time as a trainer ended, I made my way into the sales division. This transition seemed risky to my boss, as he hadn't seen someone move from finance to sales and be successful. I was determined to succeed and exceed my goals, which I did every quarter that I was selling both at Marriott and then later with the Ritz-Carlton. As a senior sales manager with these stellar organizations, I learned the importance of response time, customer service, surprising and delighting our guests, being an ambassador of the hotel, and teamwork.
One example of a sale that brought more value to me personally than the $1 million-plus in revenue I brought to the hotel happened sixteen years ago. I was giving a site tour of the hotel to a client, and it wasn't long before my client Patti and I realized that we grew up near each other. That lead to a long-term friendship.
Meanwhile, something else began happening in my life. I'd grown up Reform and met my husband, Brian, at a wedding in December of 2005. He also grew up Reform but had become more observant after college. When we were talking, he asked me if I believed the Torah was given to Moses at Mount Sinai, and if I believed Torah was written by G-d. I answered "Yes, of course" to both questions, so I guess he knew I was openminded.  I have always had a strong belief in G-d and it didn't dawn on me at the time that others involved with Reform Judaism might have thought differently.
After we met, Brian was keeping Shabbos and kosher but I wasn't. I remember waiting for Saturday night so we could speak. Then, one day, I said to him, "I don't get it, you're Jewish and I'm Jewish, so why am I not keeping Shabbos?" I then asked if he knew of a particular rabbi whose Judaism class I'd taken at the JCC when I first moved to Atlanta in 2002. Within moments, Brian asked me to hold and then conference-called this very rabbi. I asked if he remembered me — he'd invited me to his home for a Friday night meal then. He did remember, and said, "Where have you been?" I asked the rabbi if I could come back for Friday night but this time stay for the whole Shabbos.  With open arms, he and his wife invited me into their home, and I loved everything about the experience: the way their family interacted, the loving environment, the great food. I asked the rabbi if it would be okay to return the following week and sleep over again. His wife readily agreed, and that turned into three months of packing a small bag every Friday morning — and eventually, a trip to Israel to learn more about Yiddishkeit at Neve Yerushalayim.
Back to my career trajectory: When I was on maternity leave after our first child was born, my dependable friend, Patti, asked me, "So, what are you going to do about work?  Will you go back or stay home?"
I knew that it would be very difficult to maintain the hours and level of service to my clients with a newborn. I told her about my dream to become a third party (a.k.a. Group Travel Intermediary), to be able to work with hotels worldwide and work from home. She immediately said she would work with me to plan all of her company events!
On the 10-year anniversary of Meeting Matchmakers this year, I'm forever grateful to Patti for believing in me and helping me take the leap into entrepreneurship.
2 of 9 Which three character traits have played a key role in your career path?
Integrity.  When I say I'm going to do something, I follow through and make it happen. From my early days as a bank teller or waitress during my summers off from college, my cash drawer was always balanced. If I negotiate a deal, then I stick to the terms agreed upon and don't change them or backtrack. Trust is the cornerstone of any relationship, especially in business.
Relationship Building. I learned early on that to grow my career, I needed to focus on building strong relationships. The skills of listening, showing empathy, and valuing another person's perspective all play a huge role. I even put together a #RelationshipBuilding series on LinkedIn to teach others how to grow in this area.
Authenticity. Keeping it real is so important to me. Being genuine. Showing my true colors.
6 of 9 What is the most inspiring feedback you've ever received? Did that impact what you did next?
Last March, Brian Wallace, founder of NowSourcing and an Infographic expert, asked me, "Do you have a plan for how to adjust your business? For example, virtual events?" He is my TJE mentor and knew that my clients had cancelled or postponed all of their events for the remainder of 2020 due to COVID.
At the time, I was in total shock. I was believing the news stories saying the flu is worse than Corona. I was praying that a vaccine would be found quickly so we could get back to "normal." Who knew that the normal we once knew may not ever completely return? This new reality started to set in. I didn't know how to pivot. My skill set and passion is the hospitality/travel industry and live events. All of my personal branding was focused on "get offline and meet face to face in real life."
But with all the gathering bans in place, I needed to find a new path. I considered other industries (TeleHealth, senior living, marketing, sales, recruiting) where I might be able to apply my talents and skills. And then I started sending out my resume to specific people in my network that I could trust to keep things confidential as I wasn't willing to close Meeting Matchmakers yet — a company I put my entire self into building and growing for the past 10 years. I was thinking that if I found a full time role with benefits then I could move my business into a side hustle.
As I went through the job search process, I realized how hard it is to find work when there are hundreds of people applying for the same position within minutes of an opening being posted. I had a couple of strong leads, but they went on hiring freezes as the effects of COVID intensified.
With all of the unknowns, I heard Brian Wallace's voice in my head: "You know virtual events are the new direction. If you don't jump in, someone else will. This is the time to check out different platforms and become familiar with the options for your clients. You should talk to my other mentee, Itzy Holczler, and work together as he's also going through this…."
It wound up being the best suggestion. Taking action and moving into the virtual space has proved to be exactly what attendees are craving right now. The need for connection is real, and now we're making that happen for people. We've expanded our services to continue sourcing venues for live events, consulting for virtual events, and any level of event planning.  We are experimenting with many different online platforms to know which one is right for each client as events vary in terms of budget, goals and desired experience.
Overall, the pandemic has caused a devastating blow to so many of us. But instead of staying stuck, I'm learning the virtual space. It's a work in progress that will, G-d willing, get us through this unusual time and be profitable. I wish the same for each of you — look for opportunities that exist beneath the surface, which are there waiting for you.
7 of 9 If you were asked to deliver a TED Talk that would be watched by 50 million people, what topic would you choose to speak about? Why?
A little over two years ago, a close family friend who had so much going for him, yet who was extremely lonely and in pain, took his life. His death was a shock to us, and to honor his memory I worked with a professional to create a suicide prevention group on LinkedIn. If each of us took the time to smile and say a kind word, it could bring much healing to others. Offering a listening ear and reaching out when you haven't heard from someone is critical. Most important, if you notice that someone is withdrawn or distancing themselves, find ways to connect them with help.
Along these lines, I would talk about how kindness matters, and how important it is for people to consider the feelings of others, especially in business. It cannot just be about closing a deal. There are various things to consider, such as appropriate timing, the other person's perspective, whether they are the sole decision maker, and other factors — the list goes on as to the many relationship-building skills we can work on.
Our friend's death taught me that seeing is not always believing. On the outside, a person may look successful, while on the inside, they may be living with a fear of failure or other issues that can crush their soul — so how you interact with someone can make all the difference.
8 of 9 Can you share a time when you had to navigate the tension between your deepest values and the business world? 
When I first learned about Shabbos, I was in my late 20s working at a prominent hotel company. The idea of me leaving early on a Friday when the rest of our sales team (many who had been working there over a decade) were not allowed to leave before 6 p.m. was not very popular. My sales director requested a calendar listing the sunset times, because for religious purposes, they could not mandate that I stay past sunset. In those winter months, when Shabbos came in early, they allowed me to leave at exactly 30 minutes prior to candle lighting.  It was a challenge to make it across town in time to unload my small suitcase and quickly light candles on time.
After three months of this schedule, I started to wonder if this was the life I wanted. I didn't yet understand the deeper meaning of Shabbos.
At that time, a rabbi I was close to encouraged me to attend Neve Yerushalayim for the six-week summer Mechina program. But how would I be allowed to leave my job for that long when I only had two weeks' vacation time available?  Instead of going straight to my sales director, I asked the Human Resources manager if the company allowed for a leave of absence (LOA).  She said yes, that many of our associates in housekeeping and other departments took LOA during the slower periods to visit their families abroad. The maximum amount of time allowed off was 30 days, which was perfect for me, since I also had two weeks' vacation coming to me.
Still, I needed the approval of my sales director, and I knew asking for this time off wouldn't go over easy. My boss was blunt: "No, we don't allow a revenue producer to take that much time off in a row." But when I mentioned that the HR manager would support my LOA, my boss asked me to leave her office and said she'd get back to me by the end of that day. Just before 6 p.m., I was called into her office. She had checked with HR and told me I could take the combined six weeks off, but let me know that upon my return, they would guarantee "a job" for me. "It may not be the sales role you have now, but we will have a job for you," she said.
That was it for me. My boss was in shock and asked if I had any questions. I had one question: "If I return from Israel and you've replaced me in sales and the only opening at the hotel is as a housekeeper, cleaning toilets, is that what I will be doing?"  She gave me a resounding "Yes," asked if I had any more questions, and I said, "Nope, we're good. Thanks so much!"
As a caveat, upon my return from Neve, my sales role was indeed waiting for me. With Hashem's help, I closed on more business than anyone in the entire sales organization, allowing me to win the coveted Keys to Success — a 13-month lease on a luxury car.
9 of 9 If you were advising a young man/woman hoping to launch a career as an entrepreneur, which "dos" and "don'ts" would you share?
Mentoring is a topic near and dear to my heart. Having a mentor and being a mentor are life-changing experiences, as they shed light on things that you may not see for yourself. I am both a mentee and mentor for The Jewish Entrepreneur (TJE), a fast growing, nationwide not-for-profit organization that provides a full service, pro-bono mentoring program for Jewish entrepreneurs of all affiliations.  Mentors are recruited from across the business spectrum and are available to help both aspiring and existing entrepreneurs.
For starters, I would advise a young entrepreneur to hold onto an idea notebook. List anything that comes to mind, and allow your imagination to run wild with all the things you dream to accomplish. Next, sort out which things are able to be done right away and which ones are longer term goals. Giving yourself the freedom to explore and be open to the possibilities is similar to being open to whatever brachos Hashem has in store for you.
Staying the course and following through are critical. My focus on these things comes from my paternal grandfather a"h, who traveled via boat from Poland to Cuba to work and send money home to Poland (until he learned that the money was no longer being received). His courage to leave is the reason I'm alive today. I think of him anytime things get tough and it inspires me to keep on going.
I would also stress being true to yourself.  My Bubbe a"h would often tell me to march to the beat of my own drum, and I'm grateful for that guidance as it has allowed me to feel confident pursuing my path in a meaningful way. In business, there are so many opportunities to do good. Look for those things that allow you to focus on growing your business while also giving back to others — either financially or in another capacity, such as volunteering.
And one last piece of advice: If you have a question, ask.  Many times, people allow themselves to stay stuck as opposed to asking for a helping hand.  On a personal and business level, I try to be that helping hand whenever possible.
(Originally featured in Mishpacha, Issue 831)
Oops! We could not locate your form.
>