| 5 to 9 |
Work/Life Solutions with Jeff (Yitz) Shapiro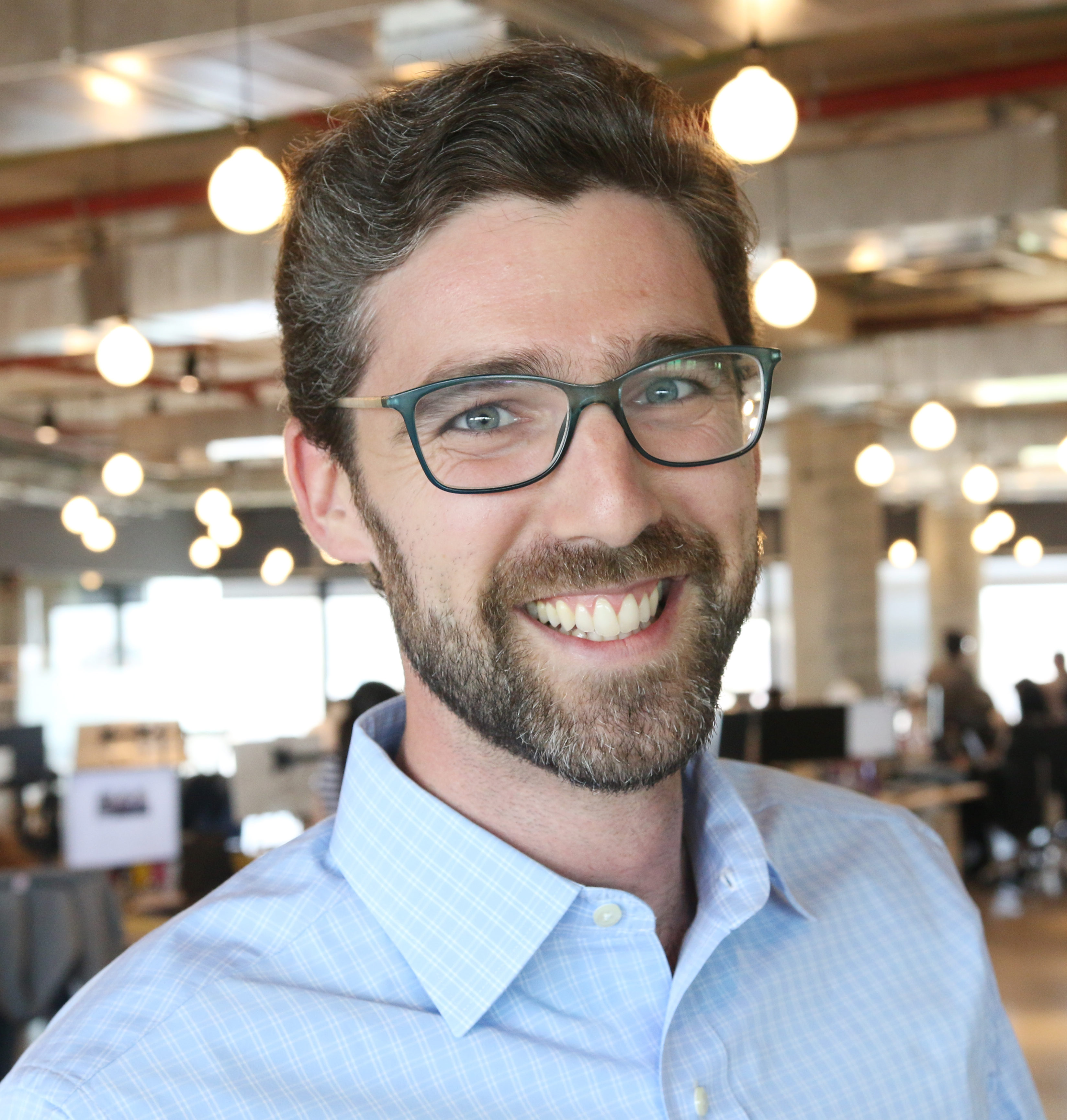 | February 17, 2021
"The highest form of tzedakah is helping someone find his own parnassah. I'm grateful that I have the opportunity to fulfill this on a regular basis"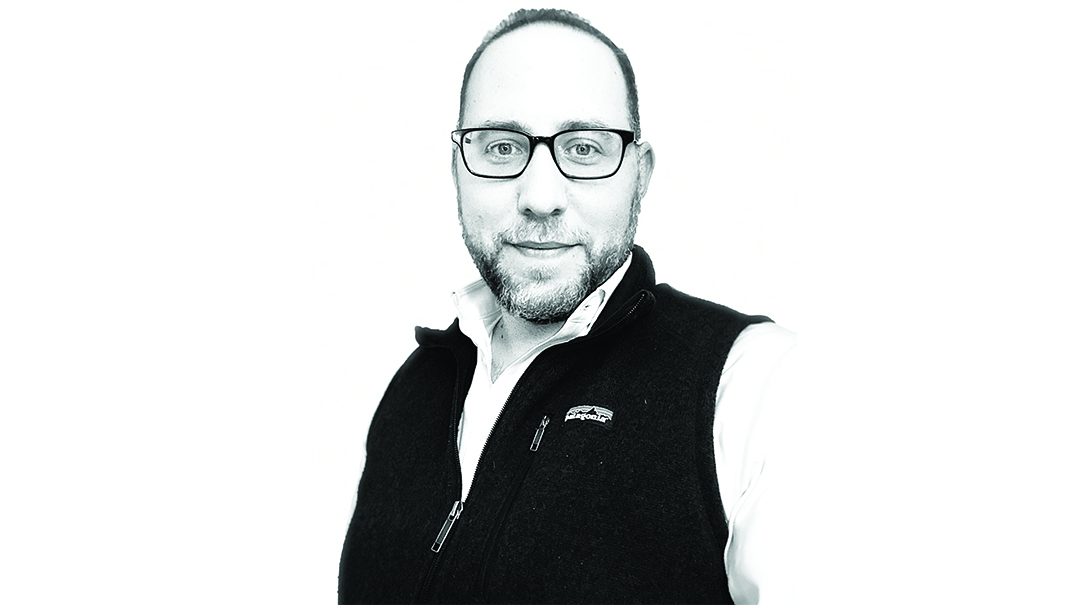 Who: Jeff (Yitz) Shapiro, Senior Partner at Kingsley Gate Partners, a leading global executive search firm with offices across the US, Latin America, Europe, and Asia.
What: Over a 26-year career in executive search, Jeff has specialized in recruiting CEOs, CFOs, board directors, and other executives and has worked with a broad range of clients, from venture capital-backed startups to Fortune 50 companies. He advises these companies on executive hiring and leads the searches to identify, recruit and close these critical roles. Jeff spent the first ten years of his career based in Manhattan, and in 2005 moved with his family to Israel. For the past 16 years, he has focused on partnering with Israeli-based companies, helping them recruit senior executives all over the world.
Prior to his current role at Kingsley Gate Partners, Jeff was a cofounder and partner with Everest Search Partners, a global boutique executive search firm based in Israel. Over the next 11 years, Everest grew to be one of Israel's leading executive recruiting firms before it was acquired by Kingsley Gate in December 2019. Earlier in his career, Jeff worked for some of the largest and most well-known firms in global executive search, including Korn/Ferry International, Egon Zehnder and CTPartners. He received a bachelor's degree in Management Information Systems from Yeshiva University.
In addition to his professional work, Jeff shares his time and knowledge with various programs that are geared toward helping chareidi men and women enter the workforce.
Where: Jeff grew up in Stamford, CT and started his family in Elizabeth, NJ. He now lives in Jerusalem's Har Nof neighborhood with his wife and seven children.
Why: This column features people that inspire me personally in the way they uniquely synthesize their professional, personal, and spiritual endeavors, and Jeff is no exception. He has not only accomplished tremendous things in his wide-ranging career in executive search, but has also remained focused and passionate about his personal endeavors: He finished one daf yomi cycle and is still going strong, and is leading the construction of his shul's new building, a kehillah led by Rav Dov Tzvi Kreiswirth (son of Rav Chaim Kreiswirth ztz"l). He mentors many young people trying to discover their career trajectory, catches whatever extra time he can to learn Torah, and with his exceptional middos and interpersonal skills, creates a kiddush Hashem in his daily interface with the secular world.
1 of 9: What opportunities or personalities played a role in your career?

I actually began my career as an executive recruiter in high school. A close friend of the family, a long-time recruiter, recognized that I was comfortable speaking with just about anyone about any topic and offered me a summer job doing candidate development. While friends of mine were off working in summer camps or traveling, I found myself on the phone with high-powered executives, asking if they'd be open to hearing about opportunities and considering a career move. The experience of connecting with perfect strangers and quickly building credibility with them was exhilarating — and I've never looked back.
But the biggest impact on my career has to be my parents. And while I think it's easy to point to one's parents and say, "I was raised and/or taught well," it's most certainly fortunate when it happens to be true. At various junctures while growing up, my parents made sure to instill in me the character traits I've used to navigate my life, both Jewishly and professionally.
My father is fifth-generation American and was raised in Scranton, PA. On the business side, he comes from a line of salesmen and small business owners — that's essentially where I get my sales skills. More importantly though, on the spiritual side, my father comes from a long line of askanim and chazzanim. My father instilled in me the importance of being an active participant in communal life — he embodies the ideal of "b'makom she'ein ish." Whether it was joining the board of the shul or the chevra kaddisha, starting new minyanim for the community's growing young couple population, davening, and blowing shofar whenever and wherever requested, and so much more, my father was always one of the first to volunteer whenever something in the community needed to be done.
My mother is a first-generation American — her parents survived the Holocaust. When my zeide a"h first came to the US, he held four jobs to support his young family. My mother raised us with a similar work ethic, always encouraging me and my sister to realize our potential, to work hard and always reach for the next rung. She herself has been a successful entrepreneur and she remains one of my most trusted business advisors and mentors. But more important than this, my mother is incredibly connected to the Ribono Shel Olam. Her family hails from Munkacs, Hungary, and had a close personal relationship with the Minchas Elazar, the Munkacser Rebbe. My mother's great-grandmother, Bubbe Hendel, would wake daily before dawn and would finish Tehillim every day before she would eat breakfast. She was so special and revered in the community that the Munkacser Rebbe would send his personal carriage for her use when she needed it. It's this legacy that my mother has worked hard to pass along to us and to ensure we pass along to our own children.
2 of 9: Which three character traits have played a key role in your career path?
Honesty and Integrity. To my mind, these go hand in hand and little else truly matters if you don't begin with basic emes. The Gemara in Shabbos relates that when one gives his final din v'cheshbon, the first thing that will be asked is not how much Torah you learned or how much tzedakah you gave, but whether or not you were honest in business. If one leads with this, it's generally a siman brachah for what will follow.
Empathy. I have found in many cases throughout my career that I can help people just as much by offering my time to listen and offering advice as by actually recruiting them and placing them in a job. We live in a particularly fast- paced and pressure-filled world today and sometimes people are simply looking for a listening ear to help provide direction and clarity. All they really need is someone to give them some time and attention and be willing to share their experiences.
Hard work. There are no shortcuts in life. The most successful people I know, whether in limud Torah or business, work extremely hard. They rise early, maintain discipline, and see tasks through to completion. I've been fortunate in my life to have a number of mentors and close associates, all of whom share this specific characteristic. And it is something that has guided my own life and career.
3 of 9: What do you do to relax,recharge, or simply have fun? How do you make time for that, and how often?
I come from a musical family (Mordechai and Duvie Shapiro are first cousins, having recorded some of their first solo music in my house while in yeshivah) and I spend as much time as I can playing and creating music. I'm grateful that most of my children are musical as well. We kick back regularly — random nights during the week, Motzaei Shabbos, and other times — just to pull out the guitars and share in the music we enjoy so much. This is some of my greatest nachas. My girls have recorded some of their music and my boys are growing baalei tefillah and baalei korei. It makes me proud to see them harness their talents and carry the family traditions forward.
4 of 9: What was your most resounding failure? What did you takeaway from that experience?
Over the course of my career, I've experienced different kinds of failure, such as not closing a search successfully or not winning a particular assignment against a competitor. But the failure I reflect on most is the failure of lost opportunities.
Early on in my career I was fortunate to work on some fairly senior level executive searches and met some impressive and highly-placed executives. One such search was for a board director for a well-known software company. I was successful in recruiting an up-and-comer named George Reyes, who at the time was the VP and treasurer of Sun Microsystems. After placing him, George and I kept in touch for a bit and he turned out to be one of the most valued board members of that company. But over time we lost touch, a cardinal sin in my line of work. And that distance hurt even more when he became the CFO of Google and was one of the key executives who took them public. I had dropped the ball on maintaining an important relationship which, in turn, affected my ability to push that relationship to another level.
Ultimately Hashem runs the world and I don't worry about what might have been. But what I learned from the experience is that He presents us with all kinds of opportunities, some big and others small. It's not our place, nor do we have the capacity, to figure out which is which. But it is our responsibility to grab on to the opportunities Hashem sends our way and use the kochos He's given us to be successful.
5 of 9: If you were granted an extra three hours per day or a spare million dollars,what would you do with that time or money?
First things first. If given the choice, I would choose the extra three hours over the spare million dollars, as there are never enough hours in the day. And if I were granted an extra three hours a day, I would certainly make the effort to dedicate them to uninterrupted Torah learning.
This reminds me of the famous story brought down in the name of Rav Yisrael Salanter. A boy leaving yeshivah to go into the workforce asked Rav Salanter, "Rebbi, if I only have 30 minutes a day to learn, what should I focus on?" Rav Salanter responded, "You should learn mussar." The boy was surprised. He then asked again, "But Rebbi, shouldn't I learn Gemara, Chumash, Nach?" At which point Rav Salanter answered him, "If you learn 30 minutes of mussar a day, you'll realize that you have more than 30 minutes available to you."

6 of 9: What is the most inspiring feedback you've ever received? Did that impact what you did next? 
Executive search is an interesting field of work. There's no relevant field of study to prepare you for it and rarely do people "aspire" to a career as an executive recruiter, but the first condition necessary for this field is the ability to create and develop relationships with people. Most salespeople sell "things" — products, services, etc. I get to sell opportunity.
I advise my clients on some of the most critical hires they will make, which will have far reaching implications for their companies. And just as important, for potential candidates, I get to offer them opportunities to join amazing companies or take huge steps forward in their careers. The Rambam teaches us that the highest form of tzedakah is helping a person find his own parnassah. I'm fortunate that my career has given me the chance to fulfill this mitzvah on a regular basis and provides me with daily inspiration.
Interestingly, the most inspiring feedback I ever received came from neither a client nor a candidate. I used to take the train into Manhattan every day with a friend and neighbor. At some point he was considering making a career move but wasn't sure if the opportunity was the right one for him or how to best negotiate his compensation. We used our time together on the train to evaluate the role and the company (turns out he was being recruited to a really hot company, though he didn't realize how hot). Ultimately, he was able to negotiate with confidence and landed the new role on his terms and with the respect of his new boss — and it turned out to be an amazing career move for him. In his thank-you note, my friend said he hoped that one day he could help someone else as much as I had helped him. Probably the best "fee" I ever received.

7 of 9: If you were asked to deliver aTED Talk that would be watched by 50 million people, what topic would you choose to speak about? Why?
If I had the opportunity to speak to 50 million people, I would choose to speak about time — how fleeting it is and how critical it is that we maximize it. Everything in our lives is regulated by time. We have only so many seconds, minutes, hours, and days. How do we fill them in a way that we can look back at our lives and smile?
Thankfully, I was fortunate to have a close relationship with my father-in-law, Dr. David Dombeck a"h, who recently passed away. He gave many of us guidance and inspiration on how to best use our time. "Papa," as he was affectionately known, spent the majority of his life as a family physician. He built a successful practice and was beloved by all of his patients and staff. But he also helped raise a large family and dedicated much of his time to them. On top of that, he finished Shas at least four times, completed Tehillim multiple times a week, and sought Torah knowledge whenever and wherever he could. The equation is relatively simple: Identify the important things in life and focus your energy and attention on them. You'll suddenly find you don't have time to waste.
8 of 9: Can you share a time when you had to navigate the tension between your deepest values and the business world?
When I first moved to Israel, I worked for a US-based company and generally only worked US hours. During that time, I had the good fortune to join Yeshiva Bircas HaTorah in the Old City, and for two and half glorious years I was able to learn a full morning seder while still holding down a full-time job.
At some point during my time in yeshivah, I was invited to interview for a position running talent acquisition for a well-known, global venture capital firm based in Israel. The job would have given me the opportunity to move my career to Israel instead of working for a US company, and I would have had much greater opportunity for advancement. The main drawback was that I would have had to leave yeshivah.
I went to see Rav Chaim Kanievsky to ask him whether or not I should consider the opportunity. After describing the entire situation, Rav Chaim asked me, "Do you have children?" I said yes. "So you need to take the job in order to make a parnassah?" I said, "No, I make a parnassah but this might be a better career move for me and I'll make my parnassah closer to home." The Rav then said, "So you make a parnassah and you learn a full seder... I don't understand your question." The Rav then got up and left. I stayed in yeshivah and my career has been blessed ever since.
9 of 9: If you were advising a young man/woman hoping to launch a career as an entrepreneur,which "dos"and "don'ts"would you share?
(Originally featured in Mishpacha, Issue 849)
Oops! We could not locate your form.
>