| Inside Israel |
With Soleimani's Death, Trump Draws a Red Line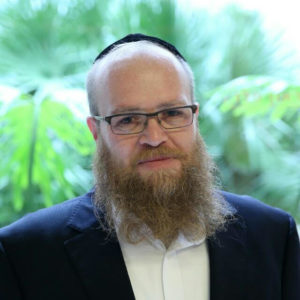 | January 8, 2020
"This wasn't just another assassination, it's in a league of its own"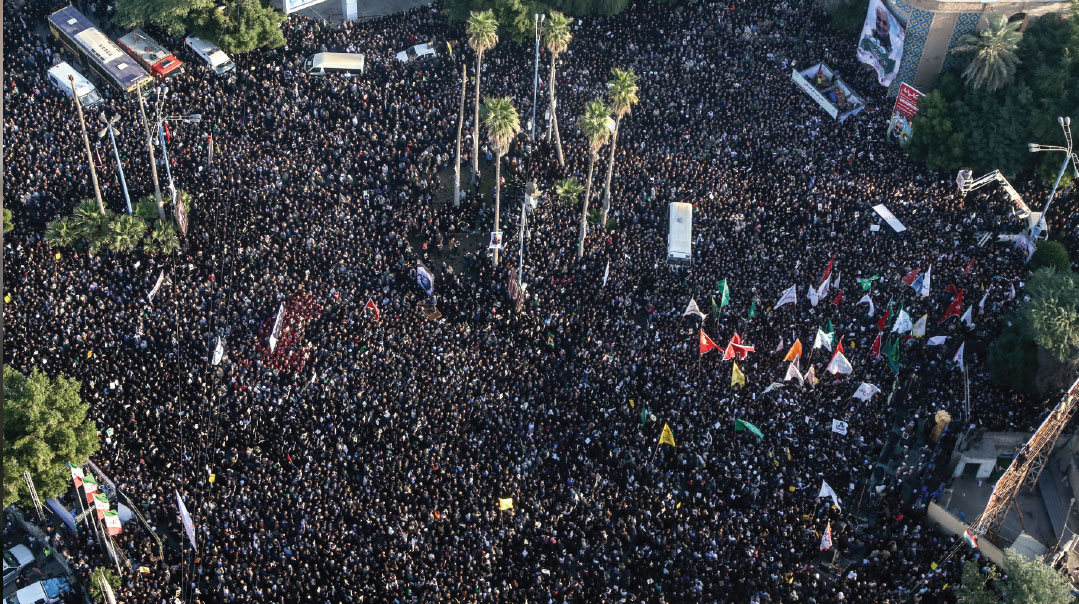 The elimination of Qassem Soleimani was both justified and of extreme importance. Soleimani was the epitome of pure evil. His abilities, joined with his fanatical beliefs, determination, and creativity made him one of Israel's most formidable archenemies. In recent years, the threat of "Soleimani" even eclipsed that of "Iran."
That assessment is according to four high-placed figures in the defense establishment. In interviews with Mishpacha, they painted a picture of a man whose power was growing and who was at the spearhead of Iran's aggression and expansion across the Middle East. Missile batteries in Syria and Iraq were a Soleimani project. It all started, continued, and ended with him. He was the vital force behind the project to carry the Iranian Revolution westward, the man who swore to encircle Israel with a ring of terror and missiles.
"This targeted hit is on a new level," Chaim Tomer, a former senior Mossad figure, explains to Mishpacha. "This wasn't just a terrorist leader, we're talking about Iran's equivalent of the head of the Mossad, who was in charge of Iran's special forces units, as well. This wasn't just another assassination, it's in a league of its own."
"The United States tells Iran — the rules of the game have changed, you've crossed a red line," sums up Major-General Amos Yadlin, former head of the Military Intelligence Directorate and current head of the Institute for National Security Studies. "Soleimani had started feeling a little bit too comfortable. He went from being a man in the shadows to enjoying his photographs on Twitter. He could be found in field dress anywhere there was trouble across the Middle East. Bit by bit, he abandoned his safety precautions."
Yadlin calls Soleimani's killing "the most dramatic assassination in the Middle East in modern times," and the most significant retaliation against the head of a terrorist organization.
"Except when you eliminate the head of a terror organization, it doesn't always have the desired effect, because capable subordinates sometimes grow up under his wing and prove to be worse than their boss when they succeed him," Yadlin said. "But this one wasn't only a retaliatory strike to avenge the blood on his hands, it was also a preventative measure — Soleimani singlehandedly directed all of Iran's terrorist operations. There's no question the machine called the Quds Force will now be much less effective."
A senior figure in Israel's intelligence establishment echoed these sentiments. "Soleimani was the architect of Iran's expansion throughout the Middle East over the past decade. This is the same man who built up armies within states in Lebanon, Syria, Iraq, and Yemen, and the same man who lured the whole Arab world into the Shiite vise and trapped it. In my view, he's the most important military-political figure in Iran after [Supreme Leader] Khamenei, if not his equal. It was only to be expected that anyone who wanted to restore order would have to start with him." But the work isn't finished, this senior figure said. The snake's head is gone, but it's still alive. Soleimani leaves a transformed Middle East, one with many challenges ahead.
Ehud Yaari, Israel's most senior commentator on Arab matters, tells Mishpacha that what didn't happen in the 24 hours following Soleimani's death is more important than what did: the Shiites of Baghdad didn't turn out en masse to attend his funeral march, which passed through the squares of the Iraqi capital. The same was true in the Iraqi Shiite holy cities of Najaf and Karbala. This especially stands out because Shiites turned out in the millions a few weeks ago to protest the government and burn Khamenei and Soleimani in effigy.
"Just at the juncture when Iran is trying to mobilize mass identification with the Islamic Republic, it's becoming clear that Iraq's Shiites aren't willing to join in celebrating Soleimani as a hero and don't want their country to turn into a battleground between Iran and the United States," Yaari said. "Another point worth paying attention to is that most of the commanders of Iran's proxy Shiite militia groups in Iraq fled the country in the hours after Soleimani's death, out of fear that his wasn't the only one planned. Most of them crossed the border into Iran, but some apparently took shelter with Hezbollah in Beirut. The 100,000 Iraqi militia members equipped by Iran are currently bereft of their leaders."
We heard much the same from Uzi Rabi, director of the Moshe Dayan Center for Middle Eastern Studies at Tel Aviv University, who notes that the reactions to Soleimani's death were extremely varied. "Among the Iranian public, the news was greeted with shocked silence, especially in anything related to the government. This is a blow straight to Iran's spine. At the same time there were voices on social media claiming that this was the price of neglecting the interests of the Iranian people in favor of military commitments abroad."
Regarding Soleimani himself, Rabi said: "There was an aura of mystery around him. He was the darling child of the Iranian government. He was marked out as one who might reach an even higher position when Khamenei finished his duties. Soleimani's biography is the biography of the Iranian revolution. He grew up on the battlefields of the Iran-Iraq War, and over two decades of high command he utterly transformed Iran's position in the world, for good and bad."
Now, the question is, how will Iran react to Soleimani's death? According to Rabi, Iran must demonstrate its power, but can't permit itself to be carried into an all-out war. "Iran is between a rock and a hard place when it comes to retaliation against America," he said. "Regarding Israel, I've been saying for years now that we're at war with Iran, there are unsettled accounts between us, but on this occasion, I don't think we're at the top of the list."
Yaari agrees Iran will have to retaliate in some way, but as the days pass it seems that Tehran is taking a restrained tone. President Rouhani, for instance, has avoided making any threats — and a large proportion of the heads of the Revolutionary Guard and the government are declining to comment on Iran's future steps in public.
President Donald Trump's threatened reprisal to strike 52 Iranian targets will undoubtedly play a part in Khamenei's decision, Yaari added. "Under no circumstances does he want war. His ideal scenario would be to initiate a conflict of attrition with the American military presence in Iraq, but he doesn't want to bring down barrages of Tomahawk missiles and the American air force. Iran has no answer to America's military capabilities."
Yaari concludes the Saudis seem to be the most concerned regional player at the moment. "[They] sent the Emir Khalid Bin Salman [the crown prince's younger brother] to Washington to clarify what Trump's intentions were," Yaari said. "Whatever Khalid learns in Washington will be of great interest to Israel as well."
(Originally featured in Mishpacha, Issue 793)
Oops! We could not locate your form.
>