| Family Room |
Window Shopping
| July 20, 2021
You've planned, organized, chosen and arranged furniture. Now it's time to think about your window treatments. Whether you're purchasing them premade or splurging on something custom, drapes and blinds give your home a finished look and have incredible function as well.
Here are a few of the many different options to consider.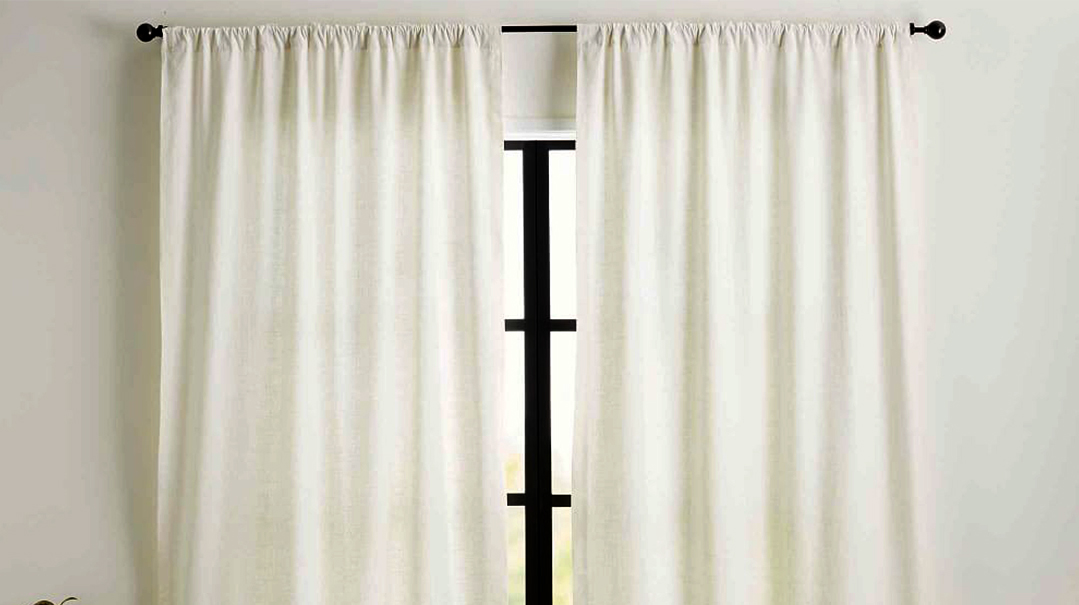 Drapes
The long panels that hang on either side of a window, drapes mostly stay stationary and frame the window. They can also be used together with a blind for additional sun control.
Drapes give a visually finished look to a room. They beautifully frame your view. If you're concerned about heaviness, a great option is to go with sheer drapes, which give that soft, chic look to your room. If you go for sheer but need light control or privacy, combine a drape with a roller shade to achieve both function and a finished look.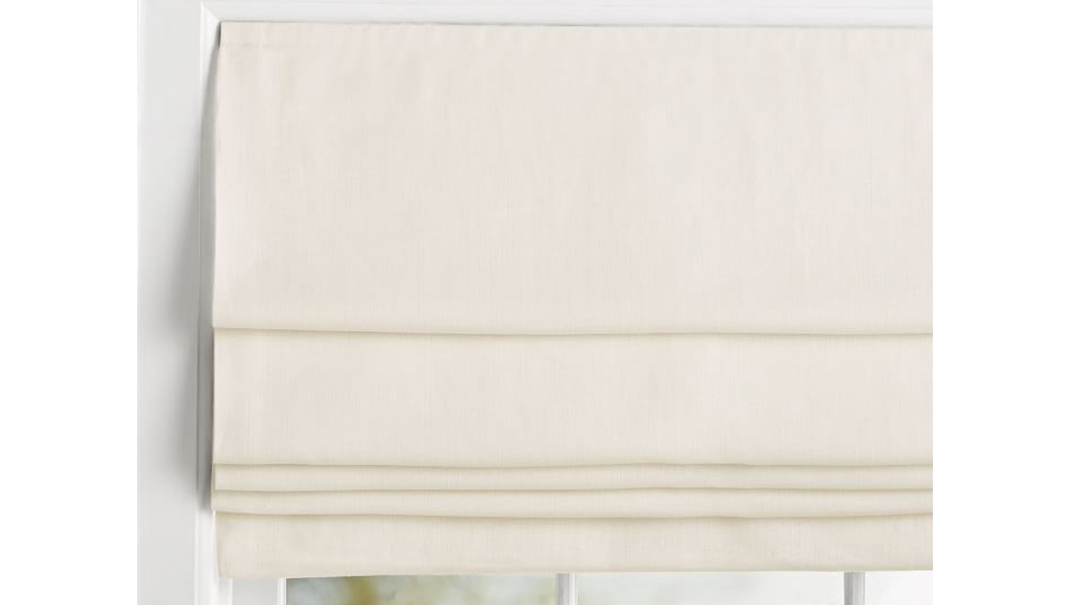 Roman Shades
Romans are a beautiful alternative option to drapes that can be tailored to fit the look of your room. They sit either inside the window frame or beyond it, and are made of drapery fabric. They're a great way to achieve the light control and privacy, giving you a custom-styled look without the expansiveness of a drape.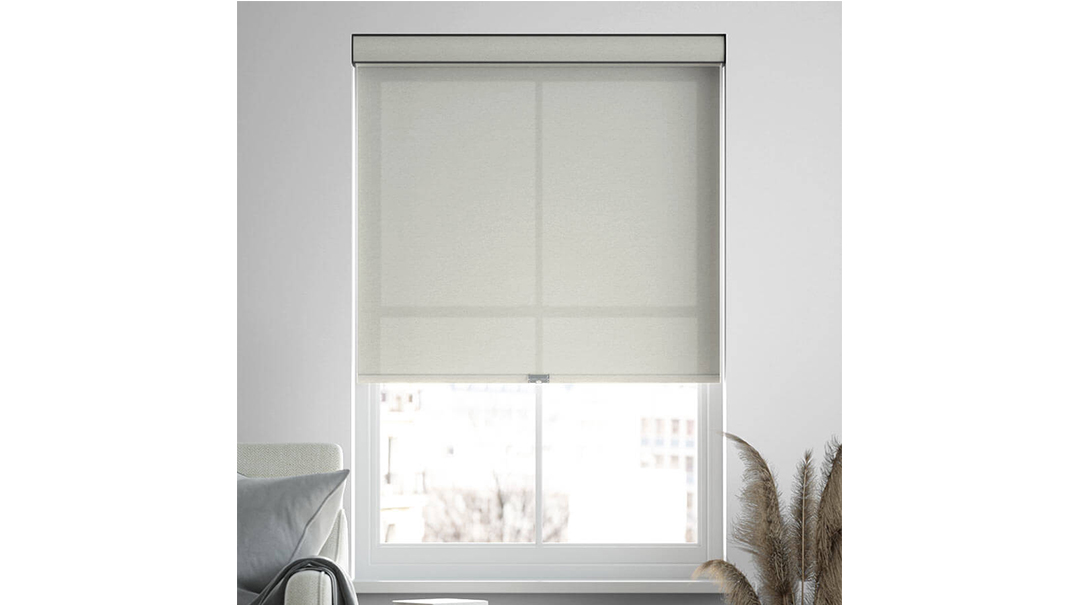 Roller Shades
These are a great choice when your goal is light and temperature control, as well as privacy. A roller shade is a flat piece of fabric that can be rolled all the way down or up in the window casing. Don't think white vinyl. There are so many color, pattern, texture, and fabric options to keep your shade looking customized and interesting.
Roller shades can filter light at different levels, but the goal is to control some of the light coming in so that a room doesn't get overheated during the day. They can also create some level of privacy, depending on their sheerness.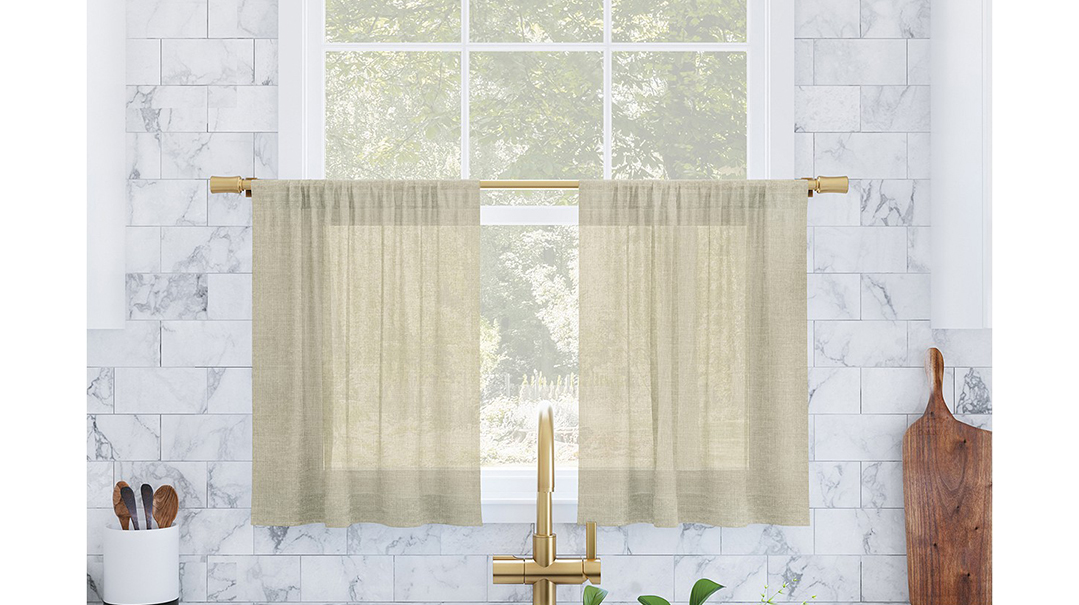 Café Curtain
A café curtain is a short drape hung on a tension rod that is mounted at a lower point in the window to allow light in while maintaining privacy. It's a great classic option to use in a bathroom.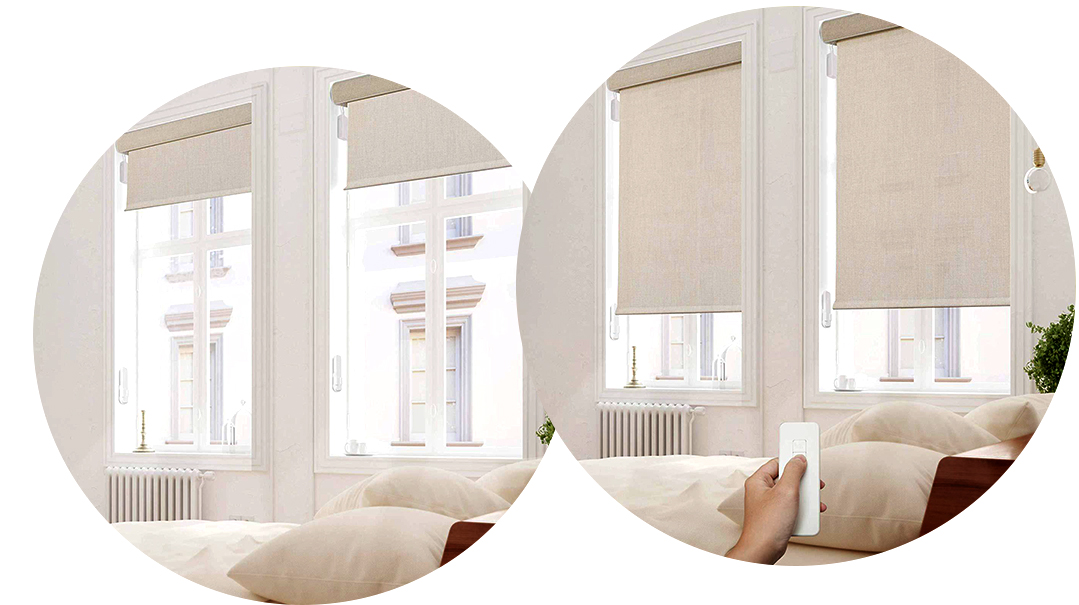 Battery-Powered Drapes and Blinds
Battery-powered or hardwired drapes and blinds can be operated with a push of a button or preprogrammed. They're a great option for a smart house and are easy to open and close. You have to remember to preset them to your liking before Shabbos and Yom Tov, since they generally can't be operated manually. They often present as roller shades, filtering different levels of light and privacy based on sheerness.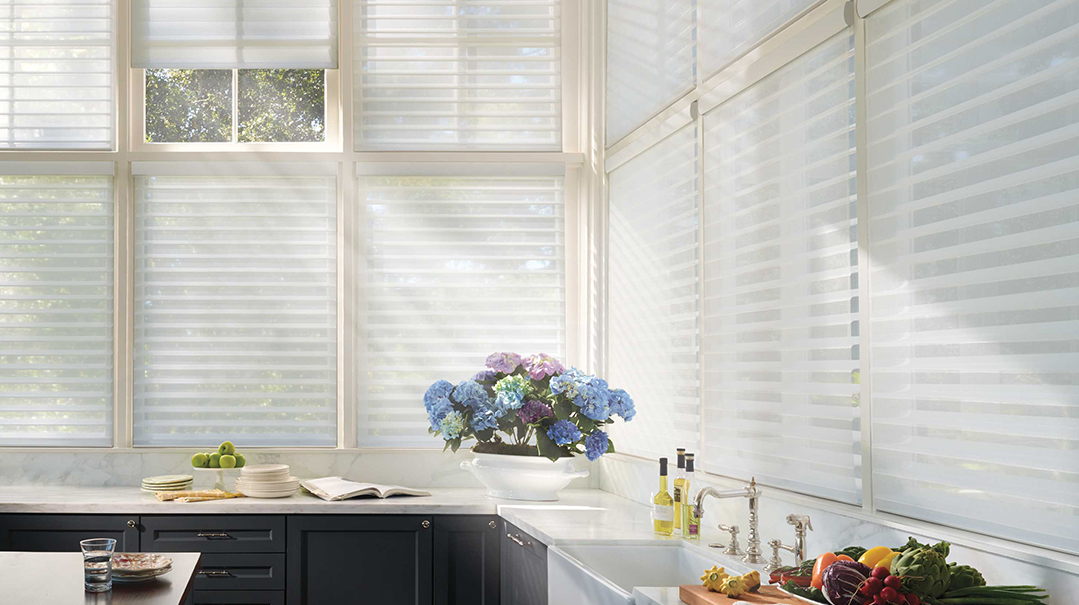 Proper Fitting
Once you've chosen the style of drapes or shades you'd like, the next step is to order samples to test the fabric's opacity, how the color works in your space, and how the fabric hangs. Decide the function you need for your window treatment and which options will work — and look — best in your space for your budget. Then measure your window.
For inside mounted blinds and Romans, you'll need to measure the inside of the casing at the top, middle, and bottom, as well as the left, right, and middle vertically. For drapery panels and outside mounted Romans, measure the outside of the casing. When purchasing drapes, go bigger, meaning higher and wider. If they're too big, they can always be tailored.
A Few General Tips
» Keep the lining in the back of your window treatment the same throughout your house so that the exterior of your home looks uniform.
» Don't go for an interior shutter, which wastes a lot of interior space when opened.
» Buy a proper outside mounted curtain rod. Make sure it's strong enough so it won't bow in the middle, and use a support piece in the center.
» When mounting a rod, go beyond the outside casing of your window. It should be at least 10 inches outside the window. Most of the fabric should be on the wall and just a hint of it by your window.
» Position the rod as high as you can go above your window. It will make the room look taller and the window larger. (If you're using premade drapes, you're limited to the lengths available from your vendor.)
» Keep your panels full even if they're not intended to be closed all the way. To figure out the width of your panels, measure the width of the window and multiply by two and a half. If you're purchasing premade panels, you can stack multiple panels on each side or bring them to your local seamstress to sew the stacks together.
» When measuring the height, make sure the bottom of the drape grazes the floor. Don't leave it hanging above the floor or lying in a huge puddle on the ground.
» To give your drapes a high-end look, go for a pinch pleat — curtains that have double or triple pleats sewn into the top.
There are so many ways to provide aesthetic and practical finishing touches to your windows. I hope this has given you a taste of what's out there, and some knowhow to take with you when you head to your local window-coverings shop.
Daniella Feldman received her master's degree in interior design from the New York School of Interior Design. In 2015, she started Daniella Feldman Designs, which currently has projects in New York City, Long Island, Connecticut, New Jersey, and Florida. To contact Daniella Feldman Design, email daniella@daniellafeldman.com, follow DaniellaFeldmanDesign, or see www.daniellafeldman.com.
(Originally featured in Family Room, Issue 018)
Oops! We could not locate your form.
>