| Feature Articles |
Who by Fire?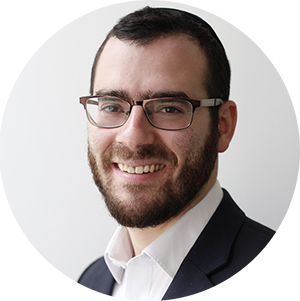 | October 10, 2019
Revisiting the battlegrounds of the Yom Kippur War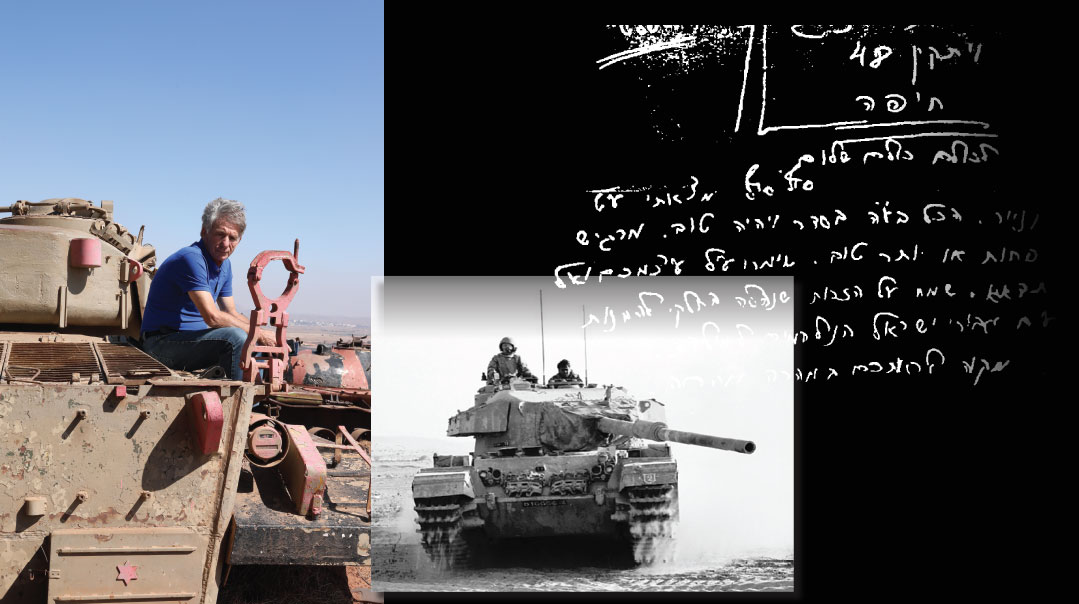 Photos:  Menachem Kalish, Mishpacha archives
"Early on Yom Kippur afternoon, we felt that something was in the air, as one or two cars came to Kiryat Arba to collect some reservists. The atmosphere in the yeshivah turned electric, and the words 'mi yichyeh, u'mi yamus' gained new meaning."
That was hesder yeshivah student Danny Steinberg's first inkling that a disaster had befallen Israel's complacent army. And that's how he found himself on the way to the Suez Canal on Yom Kippur 1973, to fight back waves of Egyptian infantry and tanks whose advanced Soviet missiles were savaging Israel's vaunted air and armored forces.
High over the Canal at about the same time in his Skyhawk fighter was Noach Hertz. Rushed into combat, he braved volleys of surface-to-air missiles in repeated bombing raids against Egyptian forces pushing into Israeli-held Sinai. But after days over the Suez Canal, his squadron was sent north, and his aging jet was shot down over Syria. Hertz entered the hell of captivity and torture and emerged a different person.
Far beneath those roaring jets on the Syrian front was 18-year-old tank loader Chaim Edri. He was one of a small number of Israeli armored forces who participated in a miracle on that Yom Kippur, as a tiny Israeli force held off over 1,000 Syrian tanks on the Golan Heights.

Forty-six years after the guns fell silent — and as threats from all sides of Israel's borders once again grow urgent — I head out on a journey to revisit the battlefields and talk to these former soldiers. I find that many who experienced the shattering events of that war are reluctant to talk. But on my quest to tell the story, I discover that in its own tragic way, it was as miraculous as the euphoric victories of the Six Day War.
And for these soldiers–turned–bus drivers, businesspeople, and rabbis — all of them are defined by their trial of fire on that ultimate
Yom Kippur.
Danny Steinberg
Role: Tank driver, Suez Canal, Egyptian front
"I had a feeling of trust in Hashem that He would help us in this milchemes mitzvah."
"A few kilometers after El Arish, an officer stopped our tank convoy and told us to have our weapons ready because Egyptian commandos were operating in the area and climbing onto our tanks. That," says Danny Steinberg "was the first of three moments in the war that I really felt fear."
We're sitting in Danny's spacious apartment in Givat Ze'ev, a Jerusalem suburb with open vistas toward Ramot one way and Modiin the other. It's a world away from the fear and fighting of the Sinai Desert, where as a young hesder yeshivah student, he served as a tank driver in General Avraham "Bren" Adan's division. It's hard to envision the calm man in front of me going through the violence he describes. The conversation supplements Danny's diary, written while sitting in the protective steel walls of his "Shot" tank — an Israeli-modified version of the British Centurion — during lulls in the fighting. Amplified later in the long months spent surrounding Egyptian forces in "Africa" — the Israeli army's name for the enemy bank of the Suez Canal — the diary provides a unique real-time view of the savage fighting of the Yom Kippur War.
(Excerpted from Mishpacha, Issue 781)
>