| Profiles |
Where's the Beef?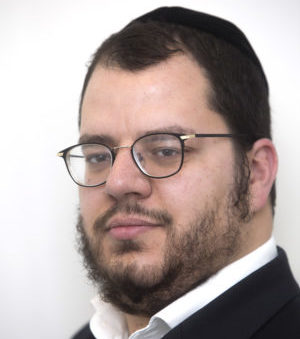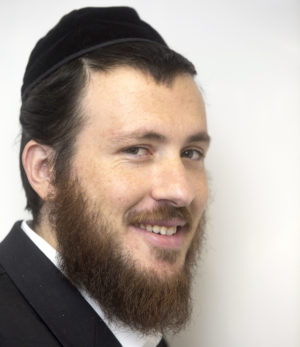 | August 1, 2018
Shneor Shapira and Yossi Raybi say they don't feel on the spiritual level to make a tikkun on the animal when they ingest the meat. "We're promoting our ideology as a business initiative. It's a win-win" (Photos Itzik Balnitzky)
S
itting in the offices of VeganNation, located in a shared working space in Tel Aviv, we munched on raw green beans with a savory tofu dip as company directors Shneor Shapira and Yossi Raybi lectured us on the importance of a vegan lifestyle and of putting an end to what they called "the industry of animal abuse."
Think vegans and you'll probably conjure up images of save-the-whales leftists and anti-establishment peace-at-all-cost humanitarians. But VeganNation, on the cutting edge of the vegan industry, is Israeli-based and founded by a chassid, a chareidi Yemenite, a right-wing settler, and a former yeshivah bochur-turned nursing home manager. So much for counter-culture.
Shneor Shapira and Yossi Raybi, according to their own affirmations, abstain from eating or benefiting from animal products of any sort, explaining the well-known refrains about the suffering experienced by animals before they make their way to the plates of hungry humans. But looking at these two heimish men, it's hard to imagine that they've decided to forgo such staples as Thursday night fleishig cholent, that they only wear non-leather belts and shoes and arrange their diets throughout the year as if it were the Nine Days. Shapira, an ardent chassid, only wears a synthetic shtreimel.
When we asked these health- and moral-conscious chareidi businessmen to meet with us in a mainstream restaurant in Bnei Brak — where one can obtain food items that once had a pulse — they seemed hurt and misunderstood. "If they serve animal products, we won't step in there," they informed us. "For us, it's like eating in a restaurant without a hechsher."
The classic vegan doctrine prohibits dairy, eggs, and any other animal-sourced food as well as meat. Dairy products, vegans maintain, are the result of the disgraceful exploitation of cows raised for their milk. And every omelet is the end product of shameful suffering inflicted on unfortunate chickens. What's left is an assortment of produce. "Try it," they told us, "and you'll feel wonderful. There are many substitutes and alternatives today, which taste even better than the originals, are much healthier, and don't involve inflicting pain on animals."
Still, our hosts at VeganNation were very gracious young men, who made sure that we wouldn't leave our meeting hungry. The table was set with a delectable vegan spread, including salted edamame, assorted combinations of leafy and crunchy vegetables, and sushi rolls in which a variety of vegetables substituted for the fish. The vegan community, we discovered, has developed an amazing degree of creativity in coming up with alternatives to animal products. There are vegan steaks, vegan hamburgers, fish substitutes, and even egg alternatives (whipping the gel of soaked flax seeds, for example, makes an incredible meringue). "You can be satiated and feel terrific — even better than after a meal prepared through animal suffering," they promised us.
And for these chareidi executives of VeganNation — a start-up company created to united the worldwide vegan community, complete with their own Bitcoin-similar currency (for vegans, the US dollar represents the evils of meat eaters) — veganism is also a business ideal that has produced nearly six million dollars in profit for their company, and the potential for further profit seems enormous. (Excerpted from Mishpacha, Issue 721)
Oops! We could not locate your form.
>